indingenous artists only
This event is in the past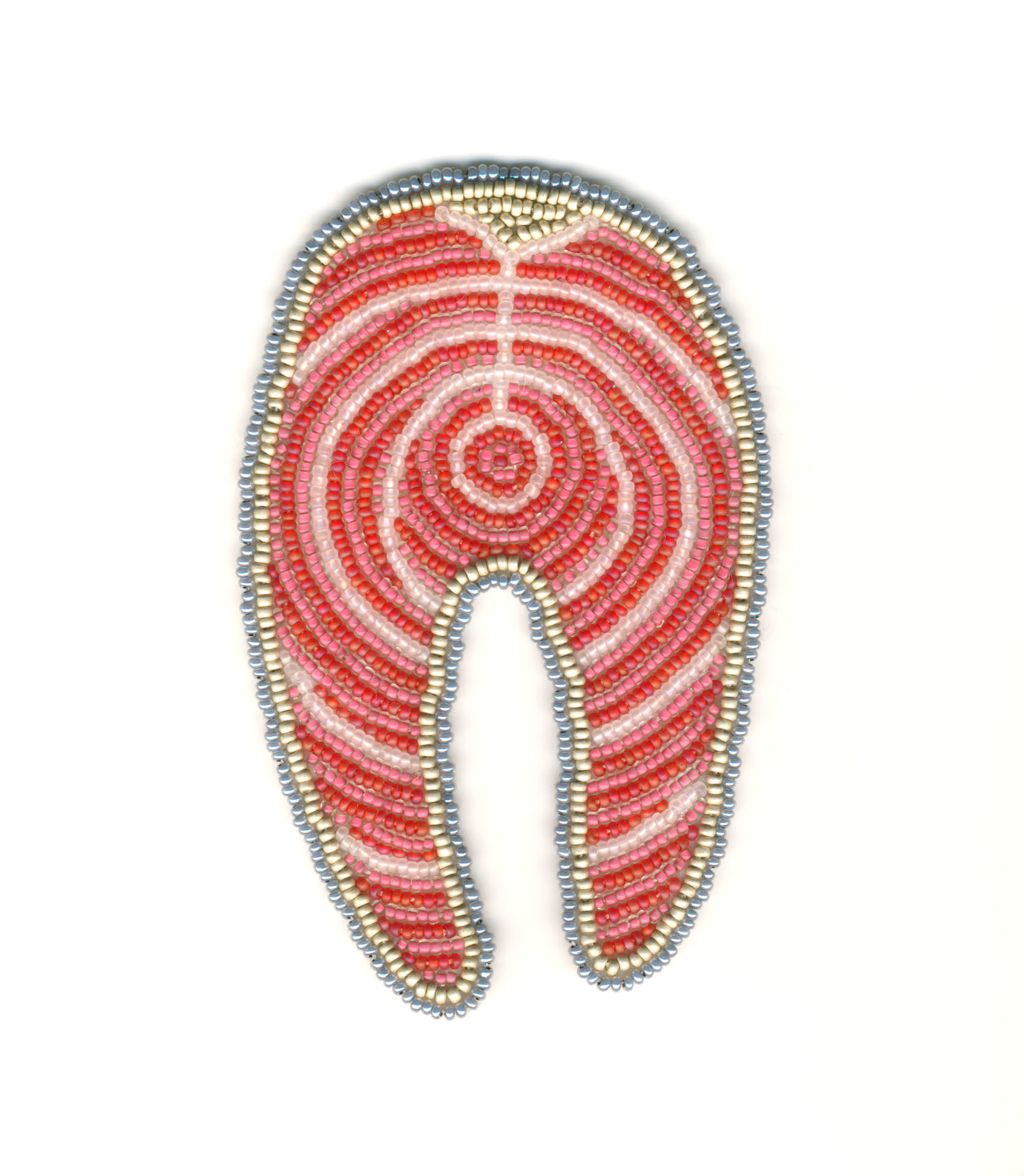 indingenous artists only | a tongue-in-cheek exhibition featuring Lacie Burning (2019) | Whess Harman (2014) | Atheana Picha | Kelsey Sparrow
Crescent Beach Pop-up
Curated by Alanna Edwards | Presented by AgentC Projects | Sponsored by City of Surrey
Location
Off Campus
Crescent Beach Pop-up Gallery
Beecher Place, 12160 Beecher St, Surrey See on Map
OPENING | Crescent Beach Pop-Up Gallery | indingenous artists only | OCT 19 | 7PM
Join us at indingenous artists only, a tongue-in-cheek exhibition featuring Lacie Burning (2019) | Whess Harman (2014) | Atheana Picha | Kelsey Sparrow
Inside and outside the institution, language has the power to try to validate and invalidate our status as people, as nations, and as creators. More than a spelling mistake, indingenous artists only features Lacie Burning, Whess Harman, Atheana Picha, and Kelsey Sparrow, whose works harness the power of humour, pop culture, and de/construction to address how identities are not only arbitrarily forced upon themselves by others, but at times are in negotiation with the self, with peers, and with audiences as artists.
Curated by Alanna Edwards | Presented by AgentC Projects | Sponsored by City of Surrey
CRESCENT BEACH POP-UP GALLERY
12160 Beecher Street, Surrey, BC
EXHIBITION TIMES
12-5pm | M W F S S | October 18, 19, 20, 21, 23, 25, 26, 27, 28
BEADING WORKSHOP
October 21 | 12-4pm | Whess Harman
ART WORKSHOP
ALEXANDRA HOUSE | 2916 McBride Ave, Surrey, BC
12-5pm | October 27 | Atheana Picha | Kelsey Sparrow
ALANNA EDWARDS is a multi-disciplinary artist of Mi'gmaq and settler descent whose work, through the use of humour, explores themes of belonging, authenticity, and the everyday. She's interested in what makes us laugh, why, and how humour is used as strategy for resistance. Primarily working in sculpture and video, much of her work responds to how Indigenous people are looked at and consumed through pop culture, politics, and art.
Alanna works at the Surrey Art Gallery and has exhibited most recently at Centre A and at Deer Lake Gallery. She holds a BA in Political Science and Gender, Sexuality, and Women's Studies from SFU, a diploma in Fine Arts from Langara College, and is currently finishing her BFA at Kwantlen University. https://freebleed.com/
LACIE BURNING is a Kanien'kehá:ka and Onondaga multi-disciplinary artist and curator born in Brantford and raised on Six Nations of the Grand River reserve in Southern Ontario, Canada. They work in photography, video, installation, performance and sculpture, and are a 2019 graduate from Emily Carr University of Art + Design's Bachelor of Fine Arts with a focus on Indigenous Art.
Having come from a culturally and politically grounded upbringing, their work focuses on politics of Indigeneity and identity from a Haudenosaunee perspective. In 2018 they were a resident of Plug In ICA's Summer Institute II: BUSH gallery's Site/ation in Winnipeg and their solo exhibition Reflection Series at The Gam's Studio Series for Capture Photography Festival was named one of seven TD Curator Picks. Burning has collaborated with Indigenous Editor-at-Large Lindsay Nixon on a feature article for Canadian Art Magazine's 2018 winter issue, titled LAND/BODY/RECIPROCITY. They were also long-listed for some prize for emerging artists working with photography, film, and video in 2018 and in 2019. https://burning.live/
WHESS HARMAN (they/them) is mixed race, trans/non-binary queer/2SQ artist from the Carrier Wit'at Nation and a graduate of Emily Carr University's bachelor of fine arts program. They are currently living and working on the territories of the Musqueam, Squamish and Tsleil-Waututh nations in the Skwachays Lodge artist residency program.
Their on-going work includes beadwork and DIY strategies around punk aesthetics creating the "Potlatch Punk" series; a collection of modified and embellished jackets that blend traditional materials with punk aesthetics. They use their bead working projects to explore Indigenous identity, representations and understandings of wealth. Together with their poetry and text-based projects they continually seek to explore the possibilities of reciprocal engagement and aim to subvert and confront the assumptions made in consuming Indigenous voices and work by pointing to contradictions and humorous oppositions. https://www.whessharman.com/
ATHEANA PICHA is a Coast Salish multimedia artist from the Kwantlen First Nation currently working with ceramics, carving, and painting. A two-time recipient of the YVR Art Foundation Emerging Artist Scholarship, she will be returning to Langara College in the fall to continue learning how to carve from Squamish artist Aaron Nelson-Moody, and to further her experience in printmaking processes. As the youngest artist to participate in the Vancouver Mural Festival in 2018, Picha continues to work in public and community art.
From her experiences growing up and learning about her culture, Atheana Picha works within the tradition of Coast Salish art to depict the natural environment using vivid colour palettes and gracefully balanced design elements. *she/her pronouns. https://www.instagram.com/atheanapicha/
KELSEY SPARROW is an artist, Musqueam on her Father's side of the family and White Fish River on her Mother's. Currently a student, she is working across disciplines with a focus on ceramics. Land/territory, family history, and the positionality of indigenous identity in pop culture and academia are themes that emerge in her work. Most recently, she was featured in the exhibit "Staring in Coast Salish" at KPU Arbutus Gallery. *she/her pronouns. https://www.instagram.com/ectoplastic/