Interruptions | 2021 MFA Thesis Exhibition
This event is in the past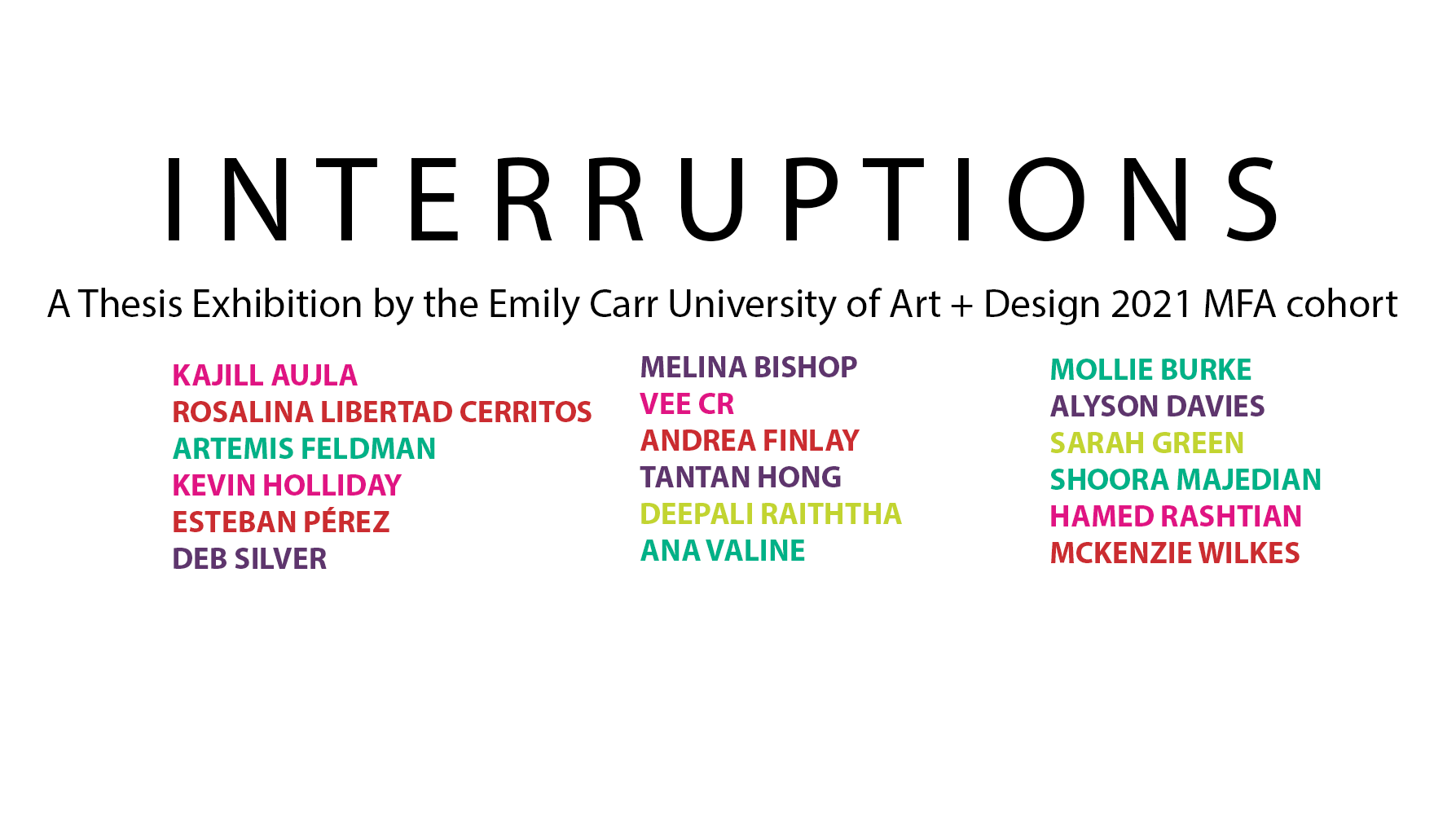 The Jake Kerr Faculty of Graduate Studies invites you to the 2021 MFA Cohort Thesis Exhibition, Interruptions.

Location
Online Attendance
Visit the virtual exhibition now!
Please join us in our online gallery for Interruptions, an exhibition of work by students in the 2021 cohort of Emily Carr University's Master of Fine Arts program.
This exhibition brings together 18 artists sharing the culmination of research in their graduate degree.
Interruptions features works by:
Kajill Aujla
Melina Bishop
Mollie Burke

Vee CR
Alyson Davies
Artemis Feldman
Andrea Finlay
Sarah Green
Kevin Holliday
Tantan Hong
Shoora Majedian
Esteban Pérez

Deepali Raiththa
Hamed Rashtian
Deb Silver
McKenzie Wilkes
Ana Valine
Rosalina Libertad Cerritos