Letter Writing Club
This event is in the past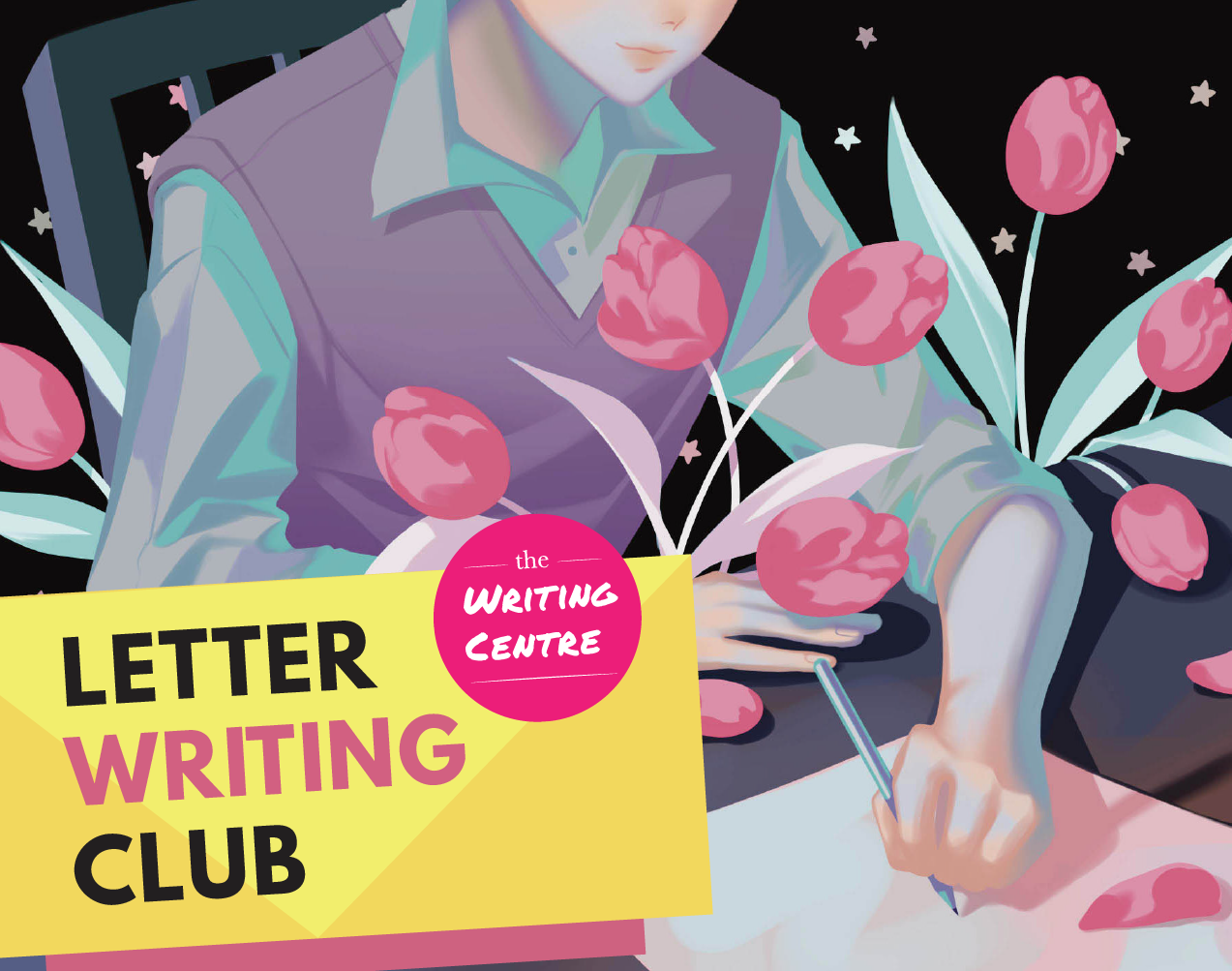 Location
Online Attendance
We may say letter writing but we're up to so much more! Join us for chats with fellow letter writing enthusiasts, pen pal writing, mail-related art and design projects, and field trips, among other things!
HOW TO JOIN:
What: A club for letter writers from all backgrounds
Who: All students, regardless of experience.
When: Summer I and II terms will vary (see below). You can join every session or individual ones.
Where: Online in a Zoom room. Occasional in-person activities and field trips may be involved.
Summer Term I
Biweekly Wednesdays, from 12-12:30 pm PT
Wednesday, May 17
Wednesday, May 31
Wednesday, June 14
Summer Term II
Biweekly Tuesdays, from 3:30-4 pm PT
Tuesday, July 4
Tuesday, July 18
Tuesday, August 1
Tuesday, Aug 15
REGISTER: Register here for the Zoom Room.
Please e-mail writingcentre@ecuad.ca if you have any questions.
Letterwriting illustration by LWC member Ryuvine