Mourning | Mending | Making
This event is in the past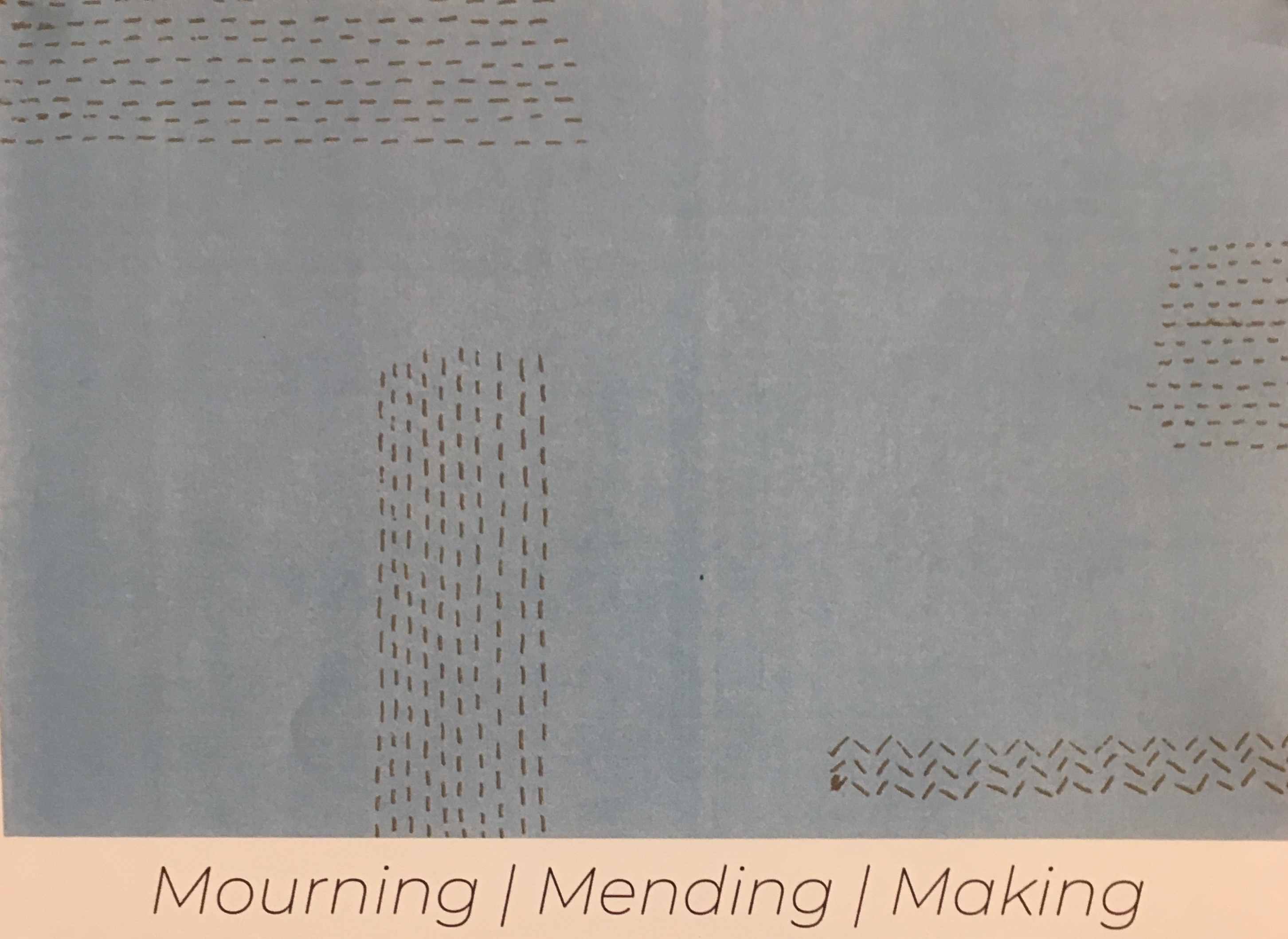 A free, drop-in community event that acknowledges the National Day of Remembrance and Action on Violence against Women.
Every year the Emily Carr Status of Women committee hosts an event to reflect on gender-based violence, and ways to take action. This year, the committee invites you to join a collective mourning, mending, and making event. We will use boro*-style mending techniques to create a banner of remembrance acknowledging the names of those lost to gender-based violence.
You're also invited to bring along a piece of clothing or other textile item for repair; supplies will be available and textile artists will be on hand to assist. All are welcome, no sewing experience or skill needed to participate.

This event is supported and resourced by:
Slofemists (Lori Weidenhammer, Lois Klassen, lead artists)
Collaborative Embroidery Society (Lexi Owen, lead artist)
Jen Hiebert, studio technician, Sewing + Soft Shop
*boro: A category of thick and durable traditional Japanese clothing and textile items made from layered mending and hand-sewing. Born of necessity in cold regions of Japan, the stitching techniques and layered aesthetics are decorative as well as functional.

Donations will be collected for the Downtown Eastside Women's Centre.
Their wish list includes: cash, individually wrapped chocolates and treats, warm gloves and mitts, travel-sized toiletries, scarves, hats and socks (all items should be new and unwrapped).

This event is organized by the Status of Women Committee in partnership with the Faculty Association. For more information or to join the SWC (Elizabeth MacKenzie, Lois Klassen, Carly Diab), please contact Carly Diab.