Nomadic Cosmologies: Conversation with Alisi Telengut
This event is in the past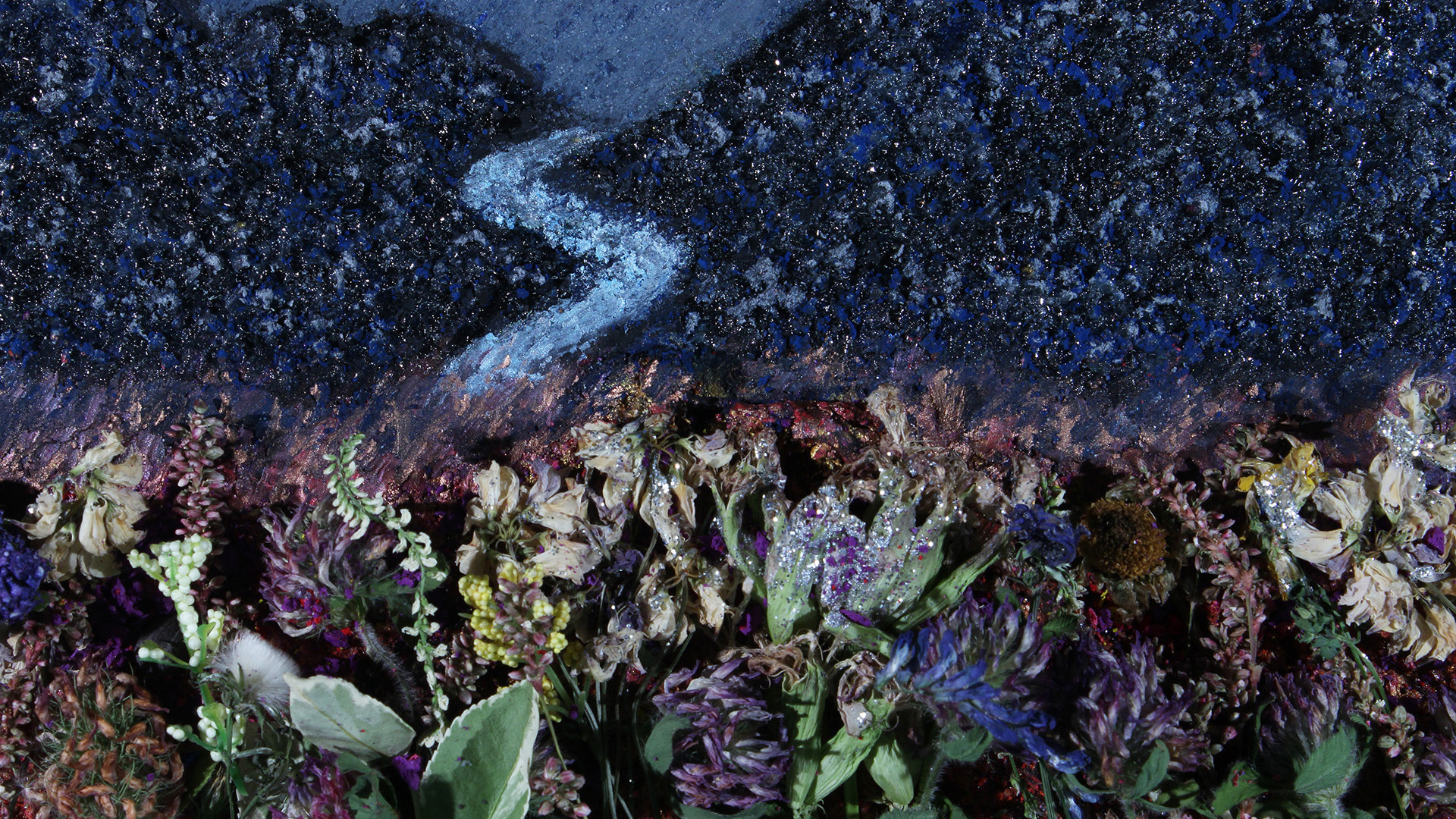 How can animation explore nomadic and indigenous cosmologies? Join artist Alisi Telengut, animation scholar Alla Gadassik (ECU), and cultural anthropologist Alexia Bloch (UBC) in a virtual screening, talks, and discussion.
Location
Online Attendance
How can animation explore nomadic and indigenous cosmologies? This event features artist Alisi Telengut, who uses under-the-camera animation and arts-based material research to explore Eurasian indigenous histories and animist cosmologies. The event will include virtual screenings of Telengut's films The Fourfold (2020) and Nutag-Homeland (2016), as well as glimpses of her current work-in-progress on Lake Baikal and the indigenous Buryat people of Siberia. Animation scholar Alla Gadassik (ECUAD) and cultural anthropologist Alexia Bloch (UBC) will respond to Telengut's work by reflecting on how ethnographic and arts-based methods can contribute to understanding place and belonging. This event is sponsored by the Animate Materials Workshop and the UBC Center for European Studies.
About the speakers

Alisi Telengut is a Canadian artist with Mongolian roots. She creates animation frame by frame under the camera with mixed media to generate movement and explore hand-made and painterly visuals. Alisi is a Canadian Screen Award nominee and a Québec Cinéma Awards - Prix Iris nominee in Best Animated Film. Her work received multiple international awards and nominations, including the Best Short Film at Stockholm Film Festival (Sweden), Best Animated Film at Mammoth Lakes Film Festival (USA) and the Jury Award at the Aspen Shortsfest (USA). Alisi's work has been screened and exhibited internationally, such as at Sundance (USA), TIFF (Canada), the Academy Museum of Motion Pictures (USA), Museum Berlin Lichtenberg (Germany), among others. Her work has also contributed to ethnographic and ethnocultural research. Her recent work has been added to the permanent collection of Art Science Exhibits Berlin (Germany) that represents leading-edge art-making with dedication to positive action for Earth's recovery.

Alexia Bloch conducts research and teaches on migration, transnational mobility and immobility, and questions of gender, power, and intimacy. In addition to her newest book with Cornell University Press, her publications include Red Ties and Residential Schools: Indigenous Siberians in a Post-Soviet State (2003) and Museum at the End of the World: Encounters in the Russian Far East (2004), both with the University of Pennsylvania Press.

Alla Gadassik researches histories of different filmmaking methods and philosophies. Her main areas of focus are animation studies; histories of film editing and cinematography; and contemporary moving-image art practices. She is Associate Professor of Media History and Theory at Emily Carr University of Art + Design, where she founded the Animate Materials Workshop. Her writing was most recently published in journals Feminist Media Histories and the Journal of Cinema and Media Studies. Alla currently lives, works, and commits to anticolonial efforts on the unceded lands of Coast Salish people, also known as Vancouver, Canada.