Pandemic Stories Writing Group
This event is in the past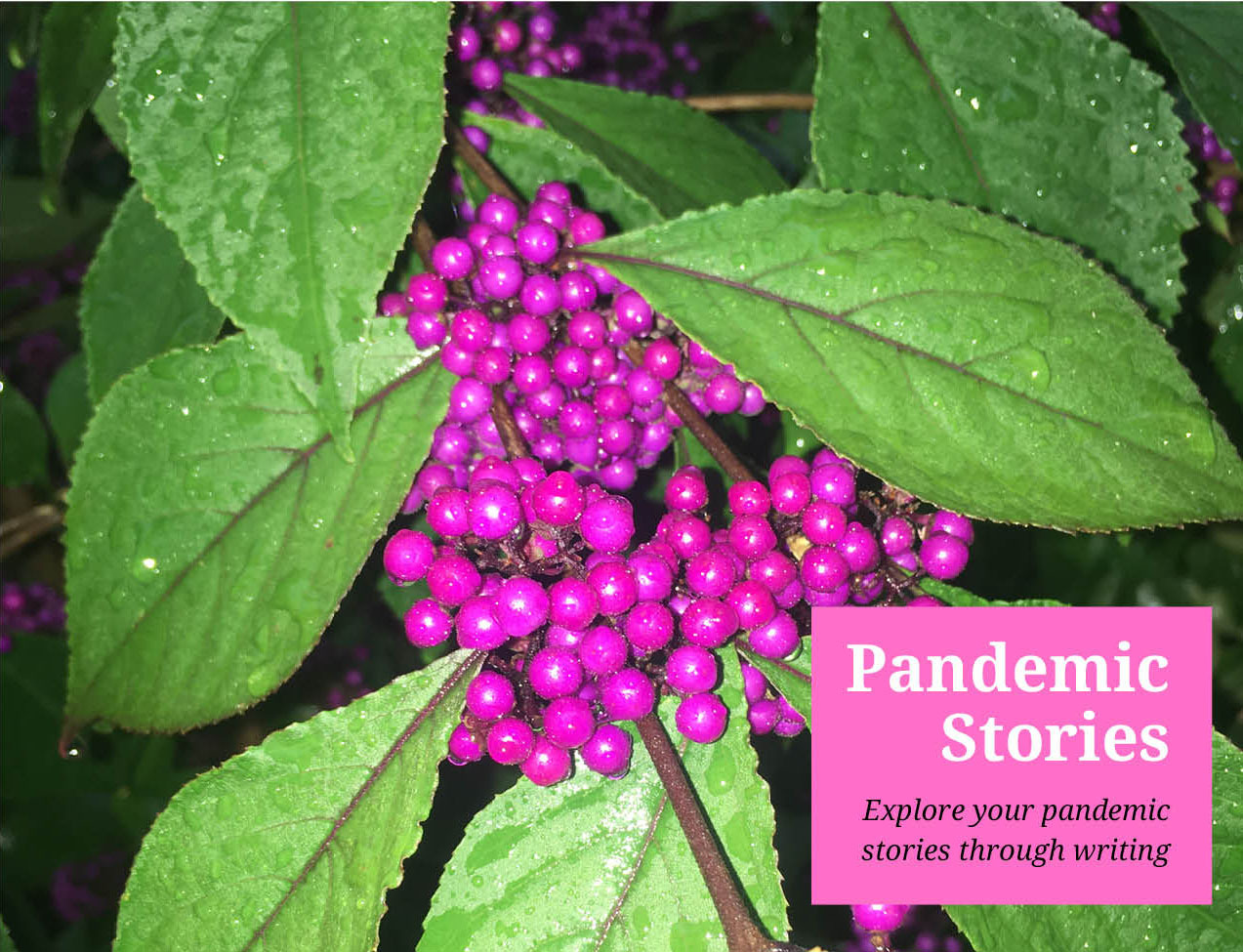 Join this weekly Zoom drop-in space to explore your pandemic stories through writing (October to December 2021)
Join this weekly Zoom drop-in space to explore your pandemic stories through writing. Each Thursday's lunch hour session from 11:30AM - 12:30PM will centre around a theme: joy (Oct 21), nourishment (Oct 28), connection (Nov 4), growth (Nov 11), humor (Nov 18), comfort (Nov 25), coping (Dec 2), grief (Dec 9). No previous writing experience is needed to join this space, just a desire to connect and reflect. Feel free to stay for an additional half hour until 1:00.
Each session will start with a collaborative writing ice breaker. Then we will have time to work on our own writing separately. At the end of each session there will be an option to go around and share what we are each working on, and share resources as needed. Come with an idea or respond to a prompt. The group will meet weekly throughout the semester - you can drop in to single sessions and do not need to sign up for the whole series.
A zine publication will follow at the end of the semester. You may choose to submit works that you started and/or finished during the sessions. You can choose to be named, or remain anonymous in the printed zine. We will focus on writing in the space but you can submit other kinds of printable media as well - drawings, photographs, etc. Curated and hosted by Sunny Nestler.
Photo: Sunny Nestler