Design Justice Workshop led by Sasha Constanza-Chock, Victoria Barnett, and Design Justice Vancouver Node
This event is in the past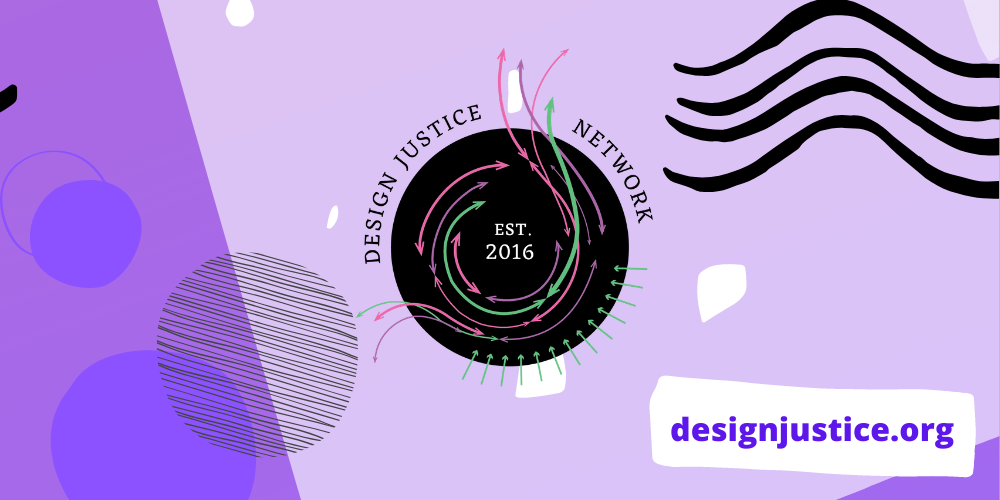 The fifth event in the Design + Dynamic Media Fall Speaker Series.

Location
Online Attendance
An invitation with the Zoom link will be sent out before the event.
The Design Justice Network is an international community of people and organizations who are committed to rethinking design processes so that they center people who are too often marginalized by design. They have local nodes across the globe, including one here in Vancouver!
During this interactive session, we will unpack and interact with the 10 principles of Design Justice, including discussion on the history of the network. We will then break-out into smaller groups to collaboratively discuss dreams for the worlds we need using web-based tools and the Design Justice Principles. We encourage folx to join the conversation with the Design Justice Vancouver node, and plug into their work directly! (designjusticeyvr@gmail.com)
Sasha Constanza-Chock is a scholar, activist, designer, and media-maker whose work focuses on networked social movements, transformative media organizing, and design justice. They are a Faculty Associate at the Berkman-Klein Center for Internet & Society at Harvard University, creator of the MIT Codesign Studio (codesign.mit.edu), and a board member of Allied Media Projects. Sasha's newest book, Design Justice: Community-Led Practices to Build the Worlds We Need, is now available from the MIT Press. You can find more of Sasha's work at http://www.schock.cc

Victoria Barnett is based in Toronto, ON, and is a digital graphic designer, facilitator, community organizer and collaborator at the service of social justice initiatives. She works with and for community organizations to pull on their own creativity and resilience, to create designs that are accessible, collaborative and needed. Her work is based on the Principles of Design Justice, a network that she has supported as a volunteer, Steering Committee member, and now serves part-time as contract staff. She is active in JFAAP, a grassroots group in Toronto, in the Jane Finch community. You can see more about her here: victoriabarnett.com
DJN YVR Rep: Mahtab Laghaei is a self-taught digital graphic and web designer, currently working with Women Transforming Cities on feminist policy projects in Vancouver. Because free YouTube videos were her primary learning resource for design, she lacked justice-centred and liberatory design theories to ground her work, especially in conjunction with community organizing that demands principles of justice. Inspired by Sasha Costanza-Chock's Design Justice: Community-Led Practices to Build the Worlds We Need, she became involved with the Design Justice Network and along with Rachel Cheang, started the Design Justice Vancouver node this past June. She is grateful for the growing DJN Vancouver network of local designers, and the projects already on their way.
This event is organized and generously funded by the Ian Gillespie Faculty of Design and Dynamic Media.