SPARKING: An Emily Carr Film + Screen Arts Graduate Showcase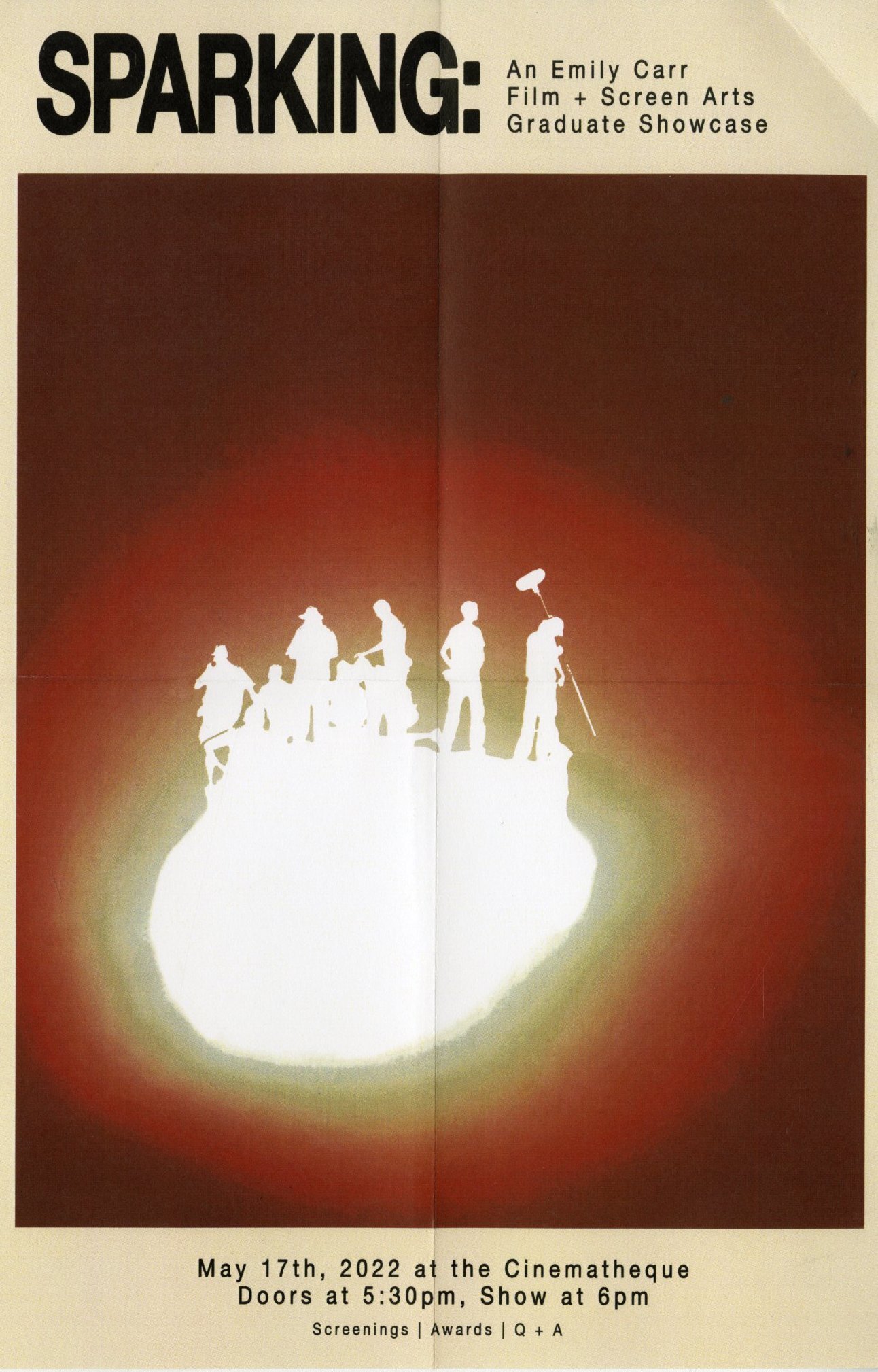 Join us in celebrating the Emily Carr Film + Screen Arts 2022 graduate showcase!
Location
Off Campus
The Cinematheque
1131 Howe Street Vancouver, BC V6Z 2K8 See on Map
The ECU Film + Screen Arts class of 2022 presents a screening of their grad films.
Organized by the students of the Film + Screen Arts class, this event will be held at the Cinematheque in downtown Vancouver on Tuesday, 17 May 2022. Doors open at 5:30 PM and screening starts at 6 PM.
The collection of short films features work from:
Kaia Barth-Lessard, Yumeng Cai, Celina de Leon, Xu Delun, Anastasiia Frolova, Sidney Gordon, Yue-Ming Hong, Jessie Luo, Lauren Olson, Alejandro Peniche, Shinro Takada, Emil Vargas, Warren Tang, Nina Wolf, and Liao Yi.
Awards and a Q&A session with the filmmakers will follow after the screening. Tickets can be purchased online through the Eventbrite link here, as well as at the door.
If you have any questions about this event, contact Lauren Olson at Laureneolson26@gmail.com or Sidney Gorden at sgordon26168@ecuad.ca.