tending to the garden: manifesting queer praxis
This event is in the past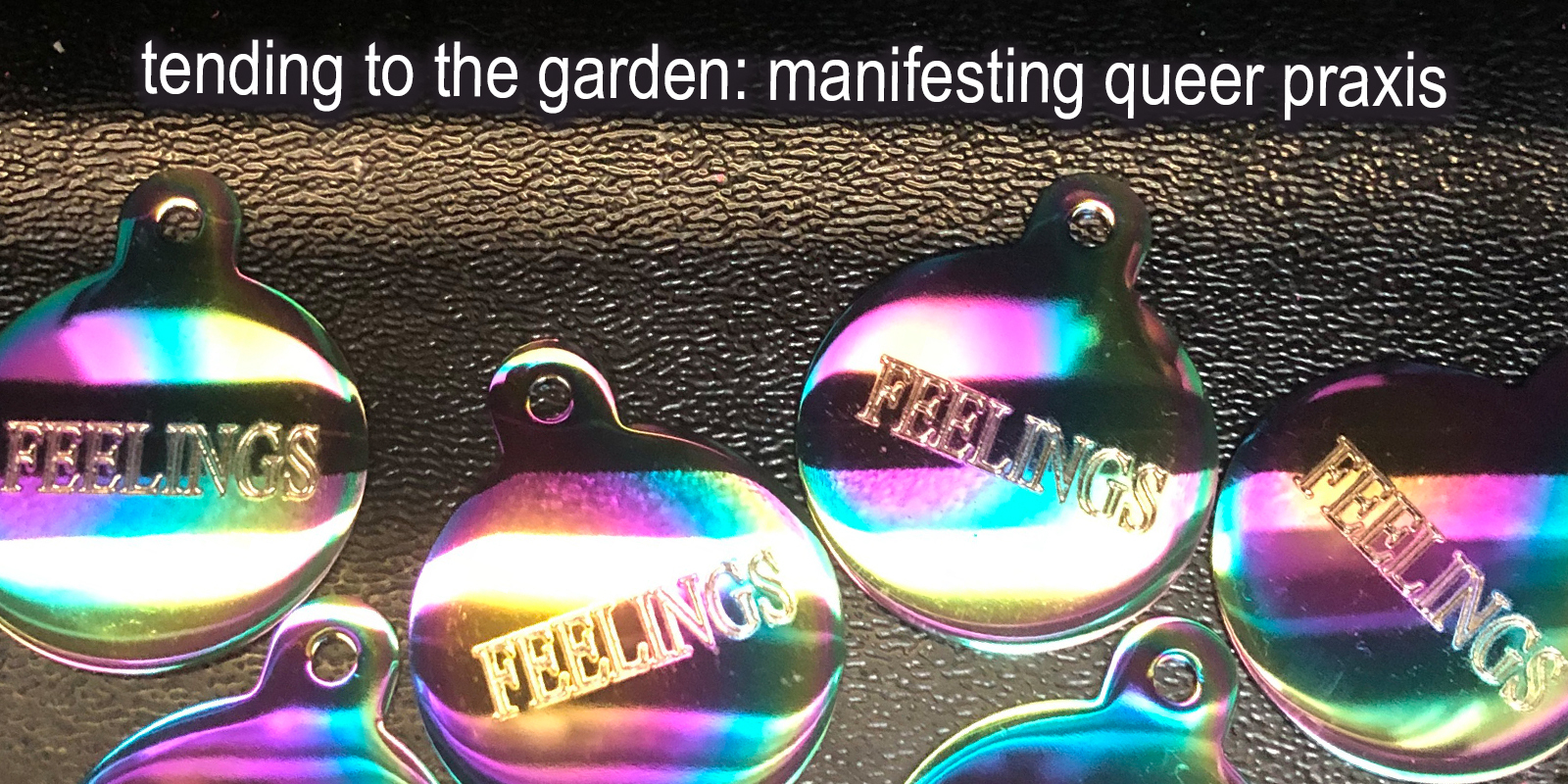 Nicole Killian discusses what queering of design education would look like in this public talk.
Location
Online Attendance
As educators, the design canon is often the foundation of our practices, but it is inherently reliant on impenetrable binaries. What would a queering of design education look like? What would a pedagogical approach that emphasizes asking questions instead of problem-solving consist of? How can we understand designers as bodies in space, with agency, instead of simply "creatives"? And how can we understand bodies of text as living things that produce difficult conversations, instead of simply "content"? In the age of capitalist innovation and professionalization, our focus cannot only be about best practices, creativity, and collaboration. A queering of design education is an opening, an unclosable gap. We must critique our own critiques. We must embrace a multiplicity of perspectives. We must reimagine the past in service of the future. We must cannibalize the canon. We don't know what these structures might look like and they too will change, but we must go into the unknown, together.

Nicole Killian explores the overlaps between publishing, pedagogy and praxis through writing, workshops and other forms. Nicole has exhibited widely including in Richmond, Detroit, London, Hangzhou. Their writing has been published by WOW HUH, The Enemy, The Journal of Feminist Scholarship, Garage, and served as guest editor for the Walker Art Center's Soundboard and organized "How Will We Queer Design Education without Compromise?" They are currently co-director of the Design, Visual Communications MFA and Assistant Professor in the Department of Graphic Design at Virginia Commonwealth University. nico fontana is their publishing initiative, concerned with a queering of language, objects, bodies and spaces. Their studio is based in Richmond Virginia.

This event will take place over Zoom:

Join Zoom Meeting
Meeting ID: 645 9398 1863
Passcode: DDM

Funded by the Ian Gillespie Faculty of Design + Dynamic Media.