The 8th Annual Pop-Up Museum of Typography
This event is in the past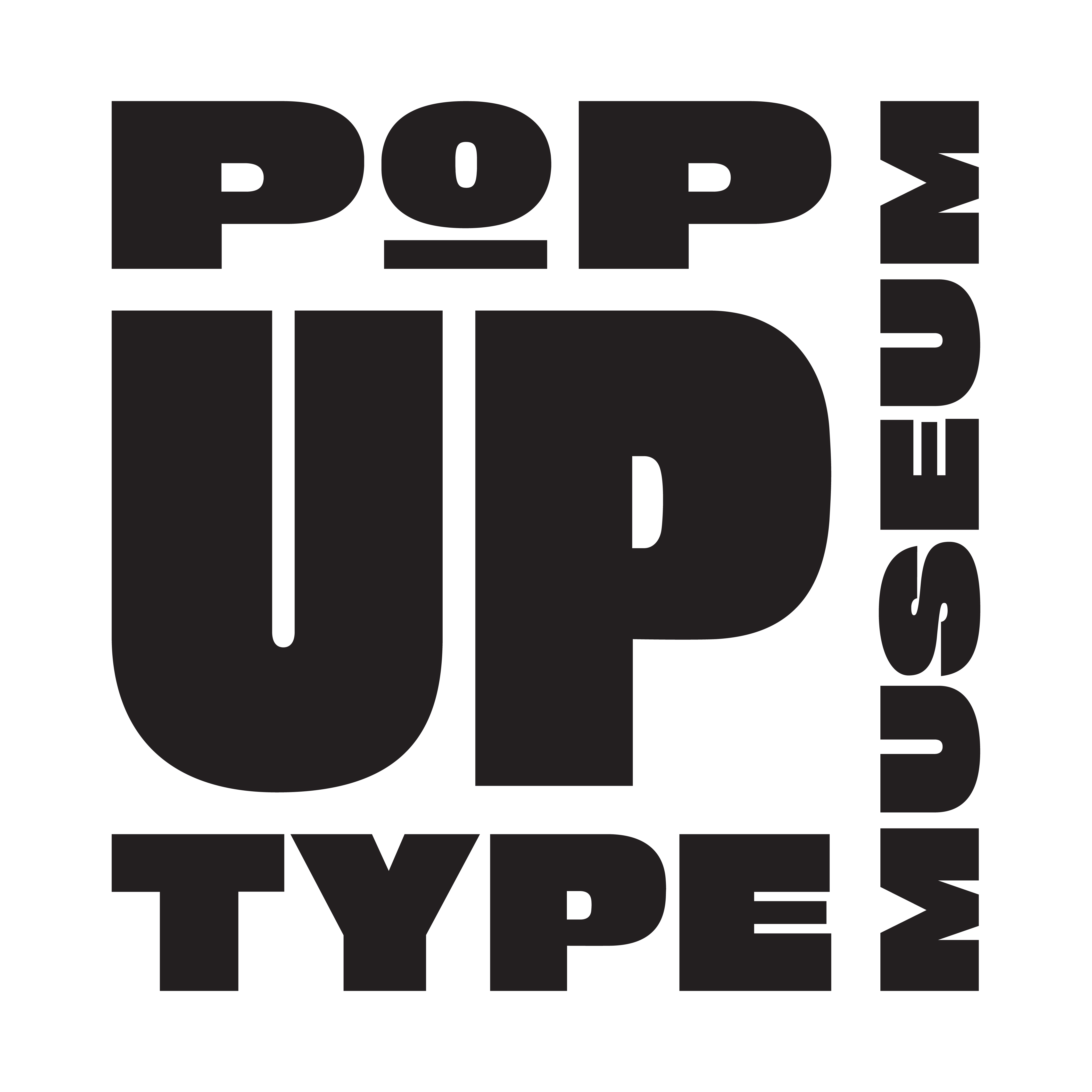 Please join us for a series of short slide presentations by students to accompany the opening night of the annual Type Museum show.
Location
On Campus
Rennie Hall (Room B2166) & Michael O'Brian Exhibition Commons, Level 2, Emily Carr University of Art + Design
520 E 1st Ave, Vancouver, BC, V5T 0H2 See on Map
Opening night event: Tuesday, Dec. 10, 6:30pm-8:30pm, Rennie Hall, Room B2166, Emily Carr University.
Exhibition through Dec. 13, during open hours (8am-11pm) in the Michael O'Brian Exhibition Commons at ECU.
Each year, Peter Cocking's fourth-year Advanced Typography class completes their semester by creating an "instant museum": a pop-up installation of exhibits that use typography to communicate something important about typography.

This year, students are delving into a wide array of topics with dynamic, interactive displays that range from the history of wood type to the evolution of Chinese characters; from typographic signifiers in heavy metal logos to the role of typography in the packaging and marketing of pharmaceuticals, alcohol, and candy; from the relationship between the human body and typographic form to the future of variable type on-screen - and so much more.

Join us! The Dec. 10 opening event begins with a short presentation from each student in Rennie Hall; the exhibition will continue on display until Dec. 13 at the Michael O'Brian Exhibition Commons at ECU.