World Book Fair | Emily Carr University Press Honoured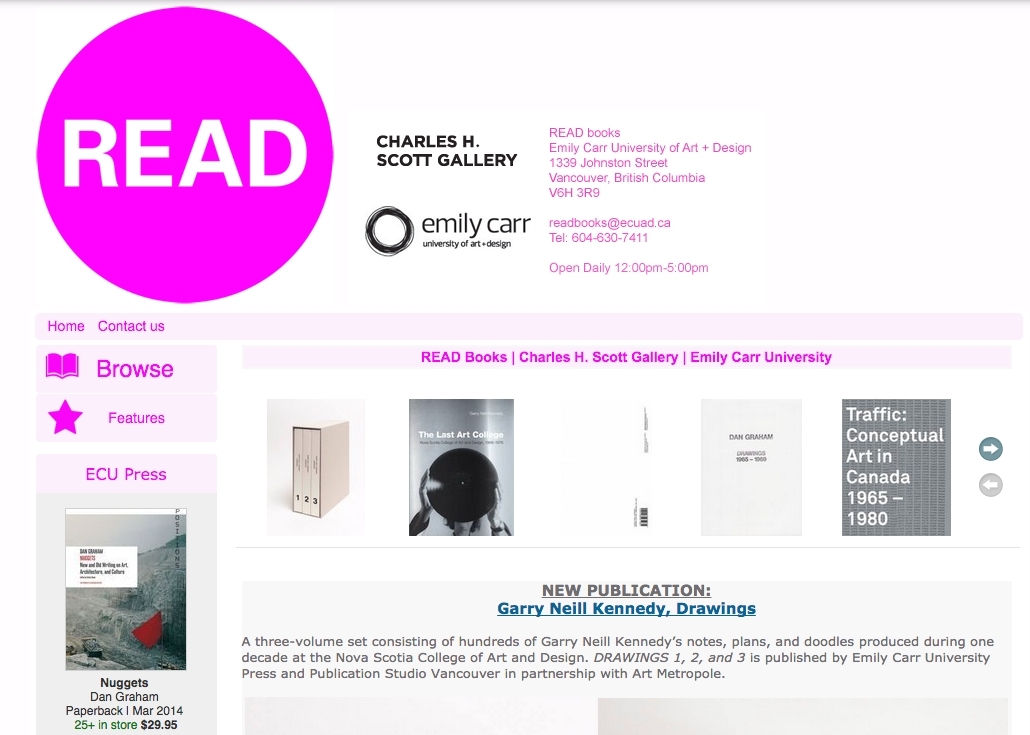 Posted on October 31, 2014 | Updated March 02, 2021, 1:59PM
Faculty, READ Books, Gallery honoured at London Art Book Fair by AA Bronson.
'There must be a reason why so much of the best publishing today is coming out of Vancouver, but what? These two small publishing hot-houses collaborated to produce a special edition of artists' letter-sized photocopy editions, and the result is a small exhibition pinned to a back wall.'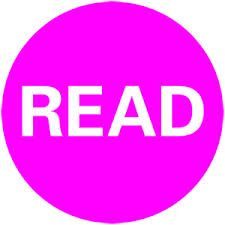 This September, READ Books director Kathy Slade showcased the Charles H. Scott Gallery and Emily Carr University Press to the London Art Book Fair. The Book Fair, the largest in Europe, was held over three days at London's Whitechapel Gallery and featured more than 100 exhibitors from around the world. This is the first time the Charles H. Scott Gallery participated in the Book Fair and the Gallery's selection of art publications was named one of five noteworthy exhibits by AA Bronson, founder of the New York Art Book Fair, in TimeOut London.
"It was an honour to receive recognition from AA, such an important member of the Book Fair community," stated director Kathy Slade. The profile introduced an international audience to ECU Press, while the Book Fair gave the European art book community access to publications from Vancouver.
ECU Press was founded in 2006 and publishes artists' books, monographs, collected writings and music projects by emerging and established Vancouver based artists. The development of the press was a natural progression for READ Books at the time. As the director of READ Books, Slade was attending numerous art book fairs to source new material. Through continued conversations with the art book community, the initial idea emerged of publishing books specific to the artists and exhibitions Charles H. Scott Gallery featured and are of interest to the Emily Carr community. In the fall of 2006, Charles H. Scott hosted the exhibit KIOSK (XVIII) Modes of Publication with Cristoph Keller and KIOSK. The exhibition was an archive of artist books and records, and provided the opportunity for Keller and Slade to collaborate and share ideas about art books and independent presses. From here, Keller and Slade edited the first three ECU Press books, all of which featured local Vancouver-based artists.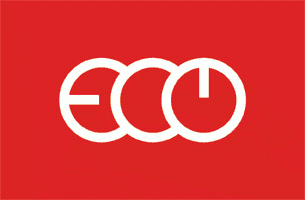 In some ways the press provides bookends to Emily Carr's relationship with artists. Slade notes that while exhibiting at book fairs, she will often meet young people who find ECU Press' content interesting and who intern attend Emily Carr as students. On the other end, many of the artists who have collaborated with ECU Press are Emily Carr alumni. The press has both brought young artists to the university and allowed established artists to return.
To date, Emily Carr University Press has published 16 art books and 1 CD, most of which can be found at READ Books and locally at Satellite Gallery, Or Gallery and The Paperhound. ECU Press books are also distributed to select museum stores worldwide.
Upcoming projects for ECU press include a focus on past exhibitions at Charles H. Scott Gallery including Neil Wedman's 2013 Selected Monochromatic Paintings and Works on Paper Part Two and the 2011 to 2013 multi-series exhibition, The Voyage, or Three Years at Sea curated by Cate Rimmer.
Read the article in Time Out London
Explore Emily Carr University Press