4th Year Student Daniel Gleiberman Receives Prestigious Red Dot Design Award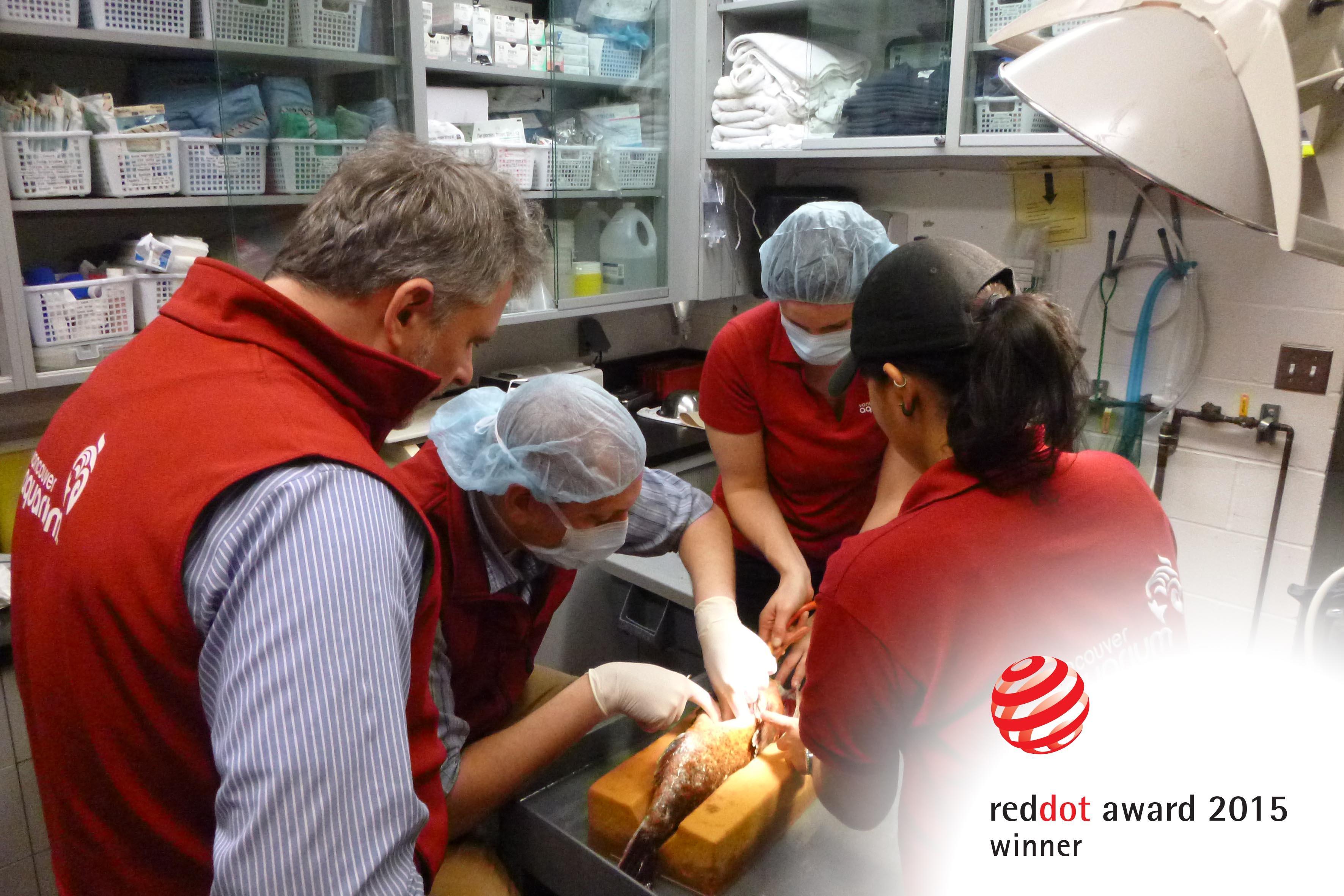 Posted on December 08, 2015 | Updated August 06, 2019, 9:05am
The Gilligator is a medical assistive device to aid veterinarians during fish surgeries.
Fourth year Industrial Design major Daniel Gleiberman was recently recognized with a Red Dot Design award, one of the most respected design awards in the world. His project Gilligator, which won a Design Concept Award in the Flora and Fauna category, is a breathing device he developed to assist veterinarians during fish surgery.
When we think about aquariums, operating on fish isn't something that immediately springs to mind. But the reality is that for aquariums that house thousands of fish, surgery is pretty commonplace. During these surgeries, in order to keep fish properly sedated and breathing, a constant flow of water over both sets of gills is required. This typically requires the aid of an additional veterinarian to hold and adjust a tube of water. The Gilligator has the ability to hold the device in place and ensure water flow.
Composed of three parts, the Gilligator has:
a mouthpiece, made of a strong but flexible plastic that goes inside the mouth to prevent water leakage
a sprayer, the main body of the device which has a flow control valve used to both turn water on/off and control pressure to accommodate different species of fish, and
a connector, which comes with a screw to fit most standard hoses to connect to the water source.
Not only does the Gilligator alleviate the need for a second veterinarian to be present during routine surgery, it also ensures that fish are treated in the most safe and humane way.
"The Gilligator is heavily influenced by garden hose attachments. The quick connect and simplicity of them was something I wanted to carry over into the design."
When asked about the research that went into the design, Daniel explains that he worked closely with several veterinarians at the Vancouver Aquarium to understand how they work with fish and what fish surgeries entail. He also undertook an extensive amount of materials research to determine what he could manufacture and how the components would react with water. The nature of his research required a great deal of rapid prototyping, leading him to purchase his first 3D printer.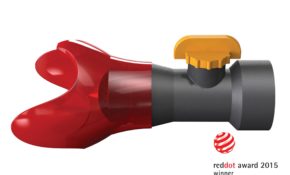 The final form of Gilligator continues to evolve as vets at the Vancouver Aquarium provide ongoing feedback that aid in nuances to the design. Daniel's hope is to develop the device for use in aquariums throughout the world.
On winning a Red Dot, Daniel says, "This award is just the beginning of my collection, which I hope to add to throughout my career."
Check out more of Daniel's work here.
Five Questions with Daniel Gleiberman