Alumnus Patrick Cruz Named National Winner of the 17th Annual RBC Canadian Painting Competition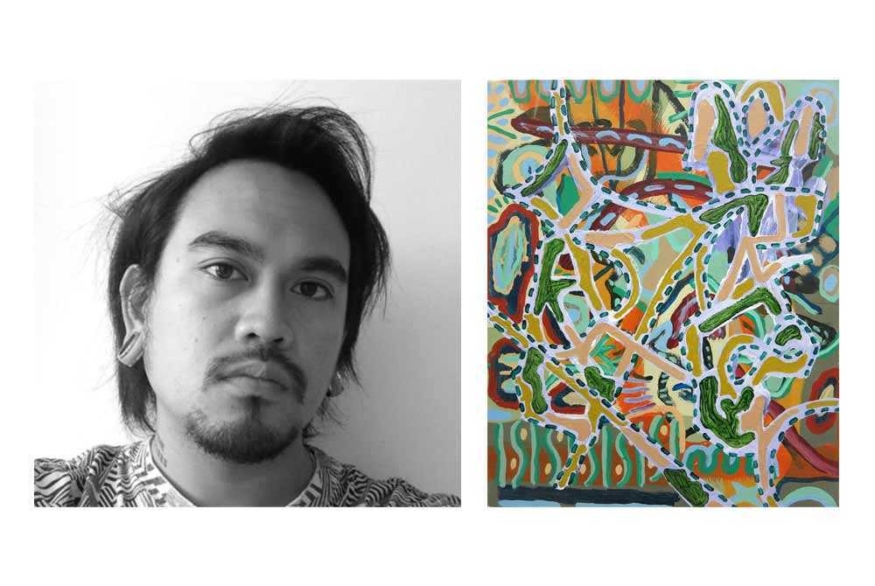 Posted on November 19, 2015 | Updated August 06, 2019, 9:05AM
Cruz's win marks the eighth Emily Carr alumni win in the past decade.
Emily Carr University of Art + Design is pleased to congratulate alumnus Patrick Cruz ('10) as the winner of this year's RBC Canadian Painting Competition.

A nine-member national jury, including Emily Carr alumnus Eli Bornowsky ('05), selected Cruz's work over 14 other finalists from across Canada last night at the Contemporary Art Gallery, Vancouver. This year four of the fourteen nominees are Emily Carr alumni and Cruz's selection marks the eighth time an Emily Carr Alumni has won the top prize in the past decade. The three other Emily Carr alumni finalists this year included Simon de Brée ('09), Megan Hepburn ('10) and Tristan Unrau ('12).

In 2014, Tiziana La Melia ('08) took home the award. Colleen Heslin ('03) won the award in 2013, while Colin Muir Dorward ('07) received an honourable mention. In 2011, the awards went to Rebecca Brewer ('07), and Deirdre McAdams ('08), respectively. And the following alumni took home awards in previous years — 2009 Brenda Draney ('09); 2008 Jeremy Hof ('08); 2007 Arabella Campbell ('02) and 2005 Etienne Zack ('00).
The RBC Canadian Painting Competition provides artists with an opportunity to showcase their work to the community at large and gives the public a view of current contemporary painting across the country. Along with past winners, Cruz's paintings will become part of RBC's Canadian art collection, composed of more than 4,000 works of distinguished artists collected over the past hundred years.
Works by the 14 finalists are on display at Vancouver's Contemporary Art Gallery through November 29, 2015.
Image: Time allergy, Patrick Cruz | courtesy of RBC/Canadian Art