Introducing Studio Corelam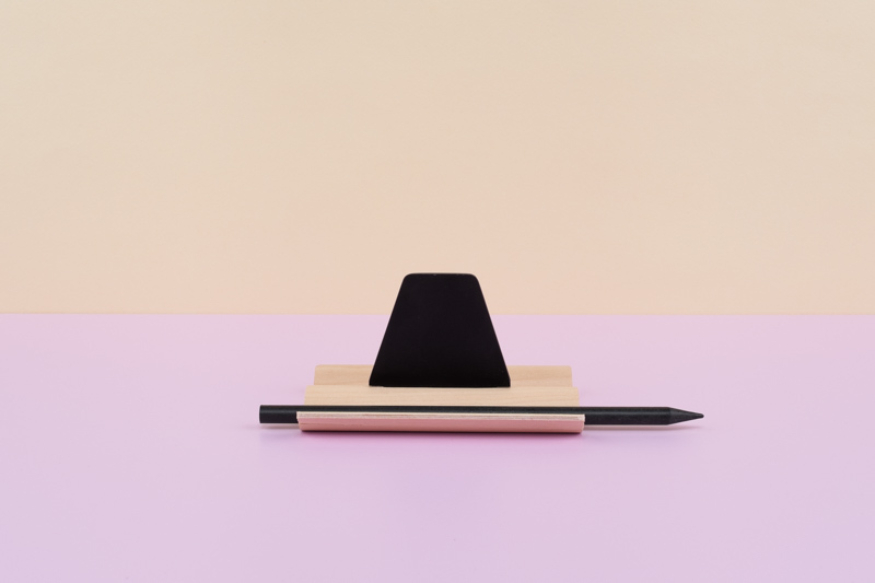 Posted on November 30, 2015 | Updated August 06, 2019, 9:05AM
A family of corrugated plywood products developed and produced in Vancouver by Associate Professor Christian Blyt.
Do more with less.
Award-winning industrial designer, Christian Blyt, has been teaching within the Faculty of Design and Dynamic Media for the past 15 years. Blyt was hired to accommodate a wood based expansion in the University's Industrial Design program and has been paramount in developing design courses that work with external partners including Coca Cola's Far Coast Coffee, BoConcept, 18Karat, and most recently, Vancouver Special.
This winter, Blyt launches Studio Corelam, a labour of love that takes his Corelam veneer plywood, which he developed while completing his Masters in Finland, from interior design into the product/accessory realm.
Corelam is a sustainable, multi-use, veneer plywood product with a corrugated profile that adds strength while it multiplies the natural visual appeal of wood. Essentially, Corelam does more with less – it's thinner, uses less material and weighs far less than a regular plywood panel. Blyt took home the Wood Innovation Award from the BC Wood Design Awards for the product in 2011 (and in 2014, the Ripple Table 0.2 was shortlisted for the British Design awards).
To create Corelam, Blyt first had to engineer and build a press. After consultation with experts, including FP Innovations, one of the largest forestry research centers in the world, he developed a design for a 400 ton press that uses a film glue and a wood product that goes into the machine as paper. The paper wood is heated and the glue and the pressure bond the 3-ply sheets. Corelam is sourced from Canadian and US based reusable resources and produced locally in Vancouver.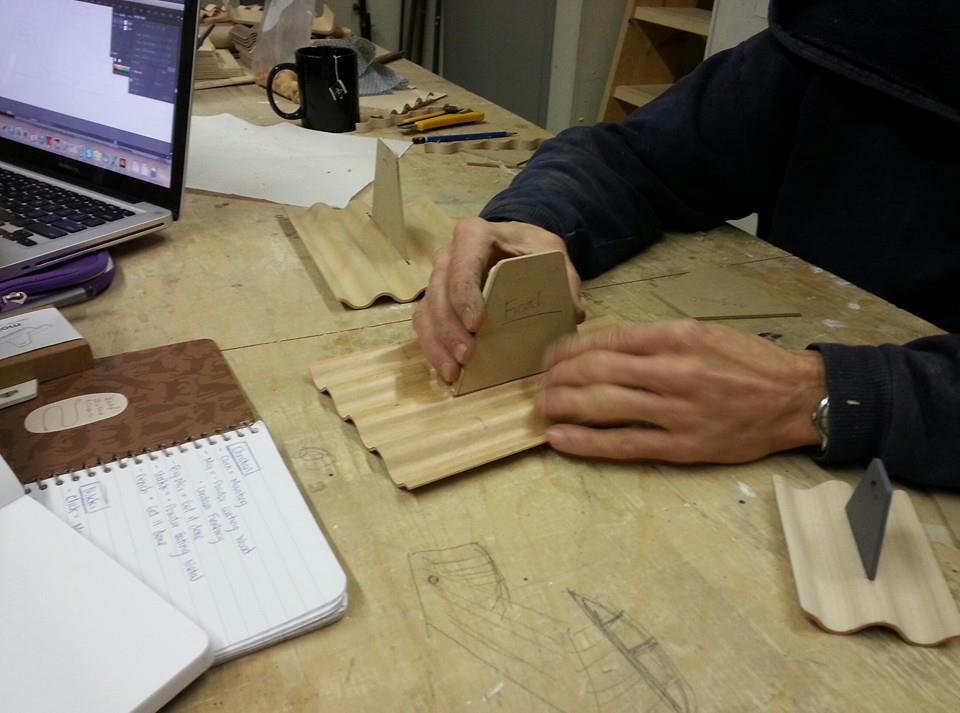 The first in his series of products is Moi — a multi-use object for the home and office. Moi holds your smart phone, your pen, your business cards. It's really up to you. A two-part piece that pairs a Corelam base with a bioplastic fin made from paper/resin that is water-jet cut, the product comes flat-packed for easy shipping and can be branded for personalization or corporate gifts.
Moi means 'hi' in Finnish. It's a casual hello – a nod to Blyt's Finnish connection, and perhaps just a slight one to IKEA. Moi is available in four types of North American wood - ash, maple, walnut and oak. And there's an option for either a black or white fin.
Blyt says he tapped into the amazing talent and entrepreneurial thinking of both alumni and current students to help launch Studio Corelam – Marcela Gutierrez (alum), for design; Nurzhan Kabdrakhman, 1st year, for photography; Sara Moayed (alum) for design/project management; and Stephanie Tong (alum), for social media.
Studio Corelam has many new exciting products on the drawing board, all of which use the principal of "do more with less ". You can purchase Moi directly from their new ecommerce website Studio Corelam (via Shopify), which goes live December 1, 2015.
Find Studio Corelam on Social