Canadian Art Encounters Presents Turner Prize Nominee + ECU Alumna Janice Kerbel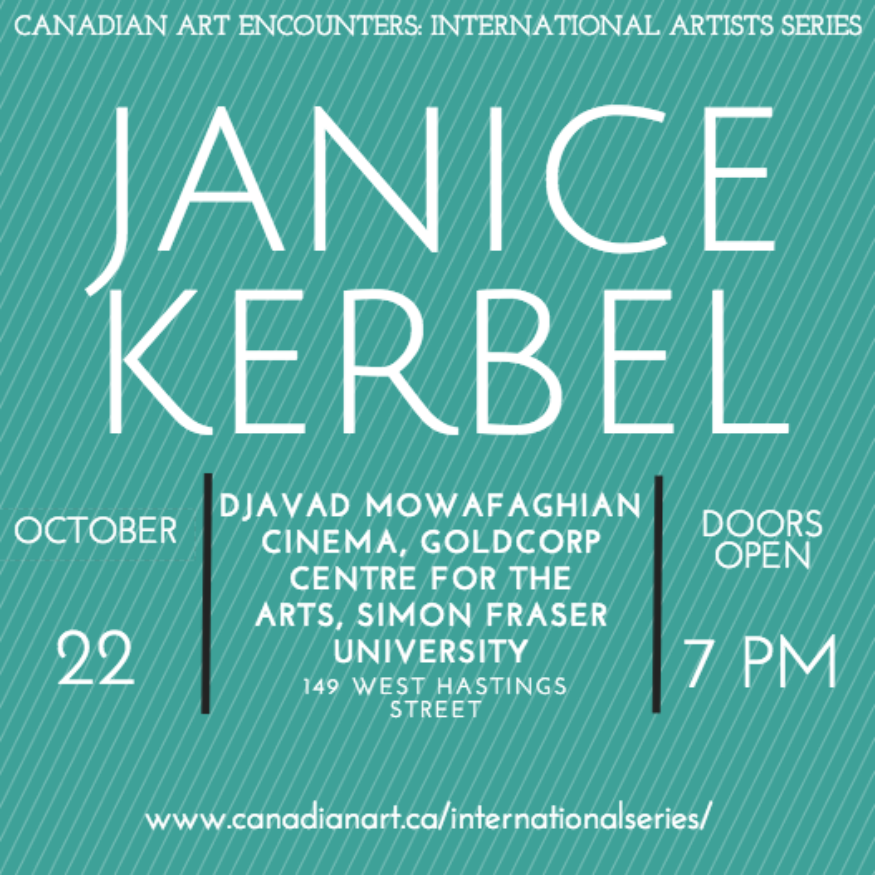 Posted on October 19, 2015 | Updated August 06, 2019, 9:05AM
Forensics: Art Investigates Information
Canadian Art Encounters: International Artists Series is pleased to present a public talk by alumna Janice Kerbel.

Her lecture -- Forensics: Art Investigates Information, will take place on October 22, 2015 at 7:30pm at Djavad Mowafaghian Cinema, SFU Downtown, (doors at 7pm).
Janice Kerbel borrows from conventional modes of narrative in order to create elaborate imagined forms. Her precisely crafted works often take the form of audio recordings, performance and printed matter. Born in Toronto, she lives and works in London, UK, where she also teaches at Goldsmiths College. Janice has exhibited internationally, and is currently nominated for the 2015 Turner Prize for her operatic work DOUG, commissioned by The Common Guild at Mitchell Library, Glasgow. DOUG is a performative work which takes the form of nine songs for six voices.
Canadian Art is offering a special Emily Carr student rate, $10 cash at the door with your ECU ID.

Read the Canadian Art feature - Janet Kerbel: A Primer.