CBC: Sessional Faculty Julie Morstad's visual acumen is picture-perfect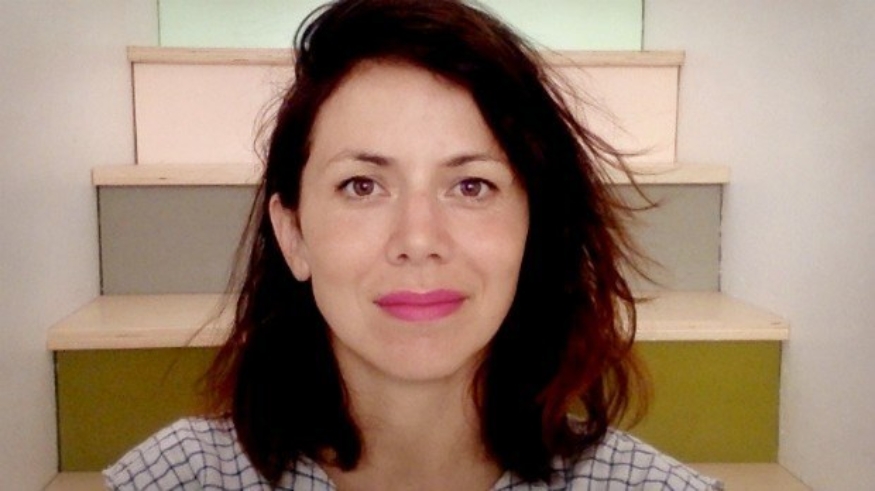 Posted on November 12, 2015 | Updated August 06, 2019, 9:05AM
CBC's Smart People series looks at six categories that make up the theory of multiple intelligences and introduces us to clever Canadians who exemplify each of the intelligences in their careers and daily lives — who tell us how they draw on those strengths to do what they do best.
Getting a glimpse of Julie Morstad's delicate artwork is akin to stepping into a fairytale world rife with soft but vibrant colours, memorable characters, and an impeccable attention to detail.
See the article on CBC: http://www.cbc.ca/smartestperson/blog/artist-julie...

There's a reason the award-winning Vancouver illustrator is one of the most sought-after collaborators for some of the best picture books around (including one by last week's Smart Person, Kyo Maclear!) in addition to her own solo work that includes drawing, illustration, animation, and design.

All artists possess that keen mix of perception and ability to visualize the world around them, but one look at Morstad's portfolio reveals a uniquely observant approach.
"For me, [visual intelligence] comes down to thinking in images rather than words, and expressing myself more fluidly through visual means rather than verbally — much of the time, anyway!" Morstad notes.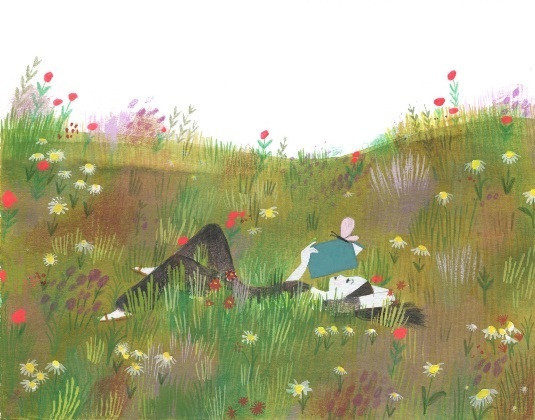 IMAGE: Editorial illustration by Julie Morstad
Morstad initially studied textile design rather than illustration while juggling life as a young mother, but watching her kids learn and play inspired her to return to her first love, drawing.
Her gentle yet pointed style (often compared to likeminded visual artists like Edward Gorey and Marcel Dzama for its spare hand-drawn technique and watercoloured palette) has gone on to grace everything from magazine features to album covers (many of you have likely seen Morstad's work without even realizing it — that's her gorgeous sepia-toned drawing on the cover of Americana singer-songwriter Neko Case's breakthrough record Fox Confessor Brings the Flood).
"Regardless of whether I'm interpreting someone else's text (or a prompt from an editor or collaborator), working on my own project, or just kind of playing around with something, drawing has become the primary way for me to communicate," Morstad explains.
"In terms of that process, I either see the solution clearly (the easy way, but it doesn't always happen!), or let the pencil do the thinking for me," she continues. "Working out difficult-to-convey thoughts or psychological states has always been an aspect of what I do with drawing."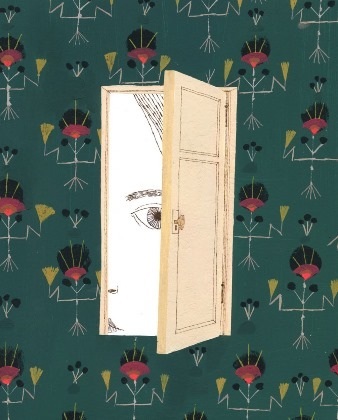 IMAGE: Artwork from The Wayside (Drawn & Quarterly, 2012)Eye for observation
Morstad's path towards a visual-arts career became obvious early on — as a child, her mother indulged her interest in pattern, colour and texture by letting her choose her own clothes and stocking up on art supplies for Morstad and her brothers.
"My parents have always encouraged creativity, so maybe we learned to be visual," Morstad muses. "I have very distinct memories of the carpet patterns on the ground while I was crawling — I liked those things even as a baby, so maybe I was visually inclined even then!" she quips.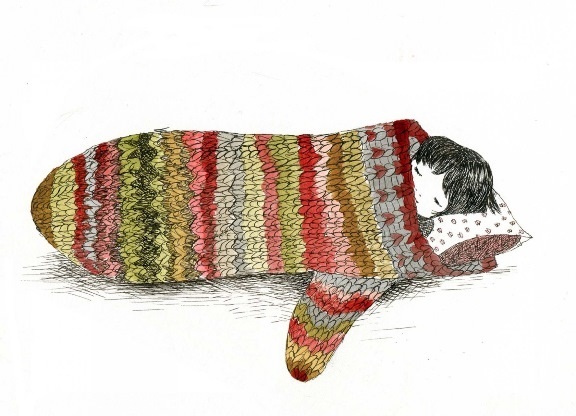 IMAGE: Illustration from When I Was Small (Simply Read Books, 2011)A youthful viewpoint
So perhaps it was fitting that after releasing two collections of illustrations with noted Montreal comics publisher Drawn & Quarterly, Morstad turned her attention to penning her first kids' book in 2013.
How To (which won the Marilyn Baillie Picture Book Award) features minimal text alongside Morstad's characteristic pen-and-ink drawings, but the combination of the two bring her gentle everyday observations to whimsical life (for instance, a page on "How to go fast" depicts a diverse group of children rushing along in their own unique ways, from a boy tooling around on a red scooter to a brother piggybacking his little sister).
Morstad's been pairing her acclaimed visual smarts with other writers' linguistic skill since her first children's book collaboration in 2006 — a steady stream of picture books has followed, including Julia, Child (written by Maclear) which garnered her a Governor General Literary Award nomination for children's illustration, and this year's acclaimed This Is Sadie (written by her longtime collaborator Sara O'Leary), which the New York Times lauded as an "elegant tribute to the inner life of an imaginative girl."
"The best illustrations usually add something else that's not in the text," Morstad says. "It should create a nice tension between what's said and what's shown — a new thing that exists neither without the words or without the pictures. Maurice Sendak was a big proponent of that concept, and I'm a believer! It's something that I strive for."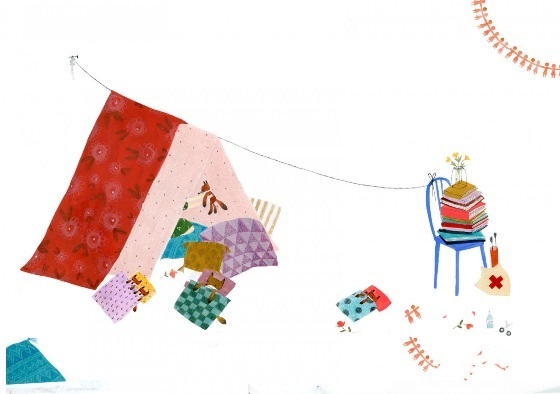 IMAGE: Illustration from This is Sadie (Tundra Books, 2015)
Multifaceted muse
Morstad's keen eye for detail clearly fuels her artwork, but a career creating beautiful imagery doesn't solely draw on visual intelligence — since artists are inspired by everything around them, the muse can be sparked in many ways.
"For me, music is essential to the relaxed type of concentration that drawing requires," Morstad says. Spoken like a true creative mind!