Design in Canada - Outstanding Achievement from British Columbia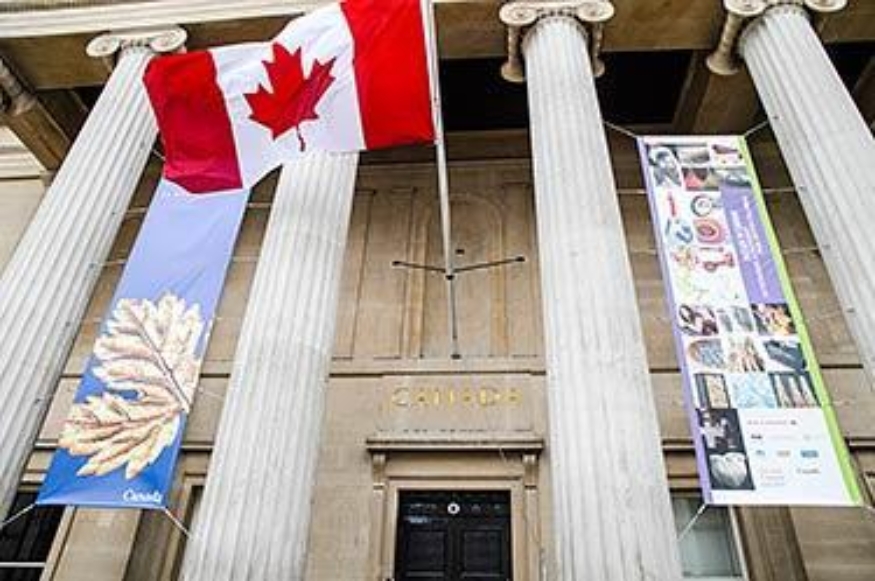 Posted on September 22, 2015 | Updated August 06, 2019, 9:05AM
Celebrating a decade of BC Creative Achievement Award recipients at Canada House, UK
The work of all 50 recipients of The Carter Wosk BC Creative Achievement Awards for Applied Art and Design (2005-2014), is currently showcased at Canada House, UK, through September 30, 2015. The Canada Gallery, located in the Canadian High Commission to the United Kingdom, offers an ongoing program that brings the work of Canadian artists to the heart of London.
Design in Canada – Outstanding Achievement from British Columbia, brings together the work of these applied artists, designers and craftspeople to reflect our Province's creativity through the innovative use of wood, glass, ceramic, metal, textiles, plastics and other materials.
Curated by Professor Emeritus Sam Carter, the selection of items from each of the 50 award-winning artists and designers opens the door on a world of multi-disciplinary examples of the rich encounter between design, culture and place. The exhibition celebrates the spirit and soul of British Columbia through beautiful, functional forms of art and design.
Please join us in congratulating the following featured Emily Carr alumni:
In 2009, the British Columbia Creative Achievement Awards were renamed The Carter Wosk British Columbia Creative Achievement Awards, in honour of Professor Emeritus Sam Carter, BC Educator, designer and curator, and BC philanthropist, academic, visionary and long-time Emily Carr supporter, Dr. Yosef Wosk, whose financial support makes the awards possible.