Emily Carr and the Vancouver Art Gallery Launch the 2015/16 Teen Art Group
Posted on September 22, 2015 | Updated August 06, 2019, 9:05AM
Learn more about our Teen Art Group (TAG) for students aged 15-18
Teen Art Group (TAG) is an opportunity for high school students to work with practicing artists in studio at Emily Carr University of Art + Design and to explore visual culture at the Vancouver Art Gallery.
TAG brings together 24 students between the ages of 15-18 twice a month from October 2015 to May 2016. Sessions alternate between the Vancouver Art Gallery and Emily Carr.
TAG Members:
• Get behind-the-scenes access to artists and exhibits at Emily Carr University and the Vancouver Art Gallery.
• Participate in hands-on art-making workshops every month and explore a wide range of issues and media with artists and educators.
• Generate new ideas and skills for your portfolio and deepen your understanding of design and culture alongside your creative peers.
Join us September 24 for the official launch of our 2015/16 program and connect with other students through a mini-tour and short workshop. This will also be an opportunity to get a jump start on your application to the program!
TAG Launch
Thursday, September 24, 2015 | 4-7 pm
Vancouver Art Gallery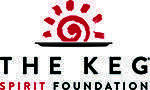 ---
---