Missed Pecha Kucha v.38? Watch them here!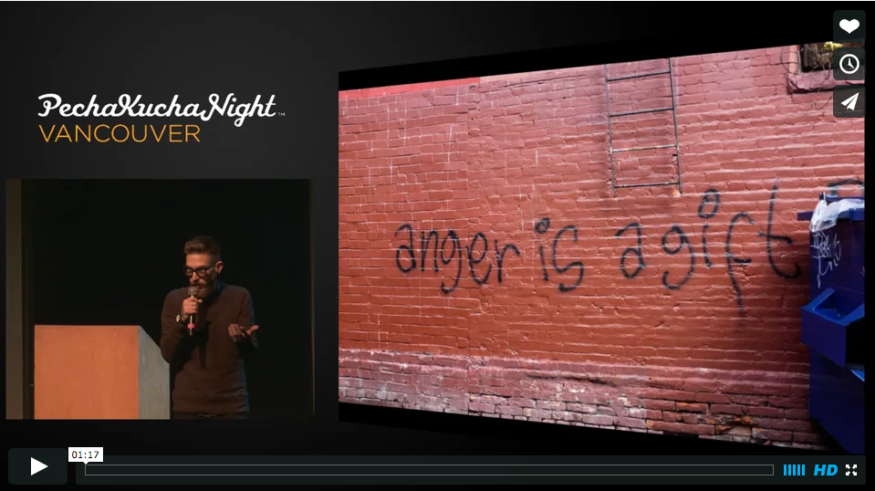 Posted on October 30, 2015 | Updated August 06, 2019, 9:05AM
The Emily Carr Edition featured alumni Dave Humphrey + Pamela Rounis and faculty member Justin Langlois.
In celebration of Emily Carr's 90th anniversary, Emily Carr and PechaKucha Night Vancouver brought together a collection of influential and emerging artists and designers to show how creativity drives our city. If you missed it, here's your chance to enjoy three of the talks at your convenience - one delivered by faculty member Justin Langlois, and two delivered by our alumni, Pamela Rounis and Dave Humphrey. View all v.38 Pecha Kucha talks.