Professor Landon Mackenzie Featured in National Gallery of Canada's Magazine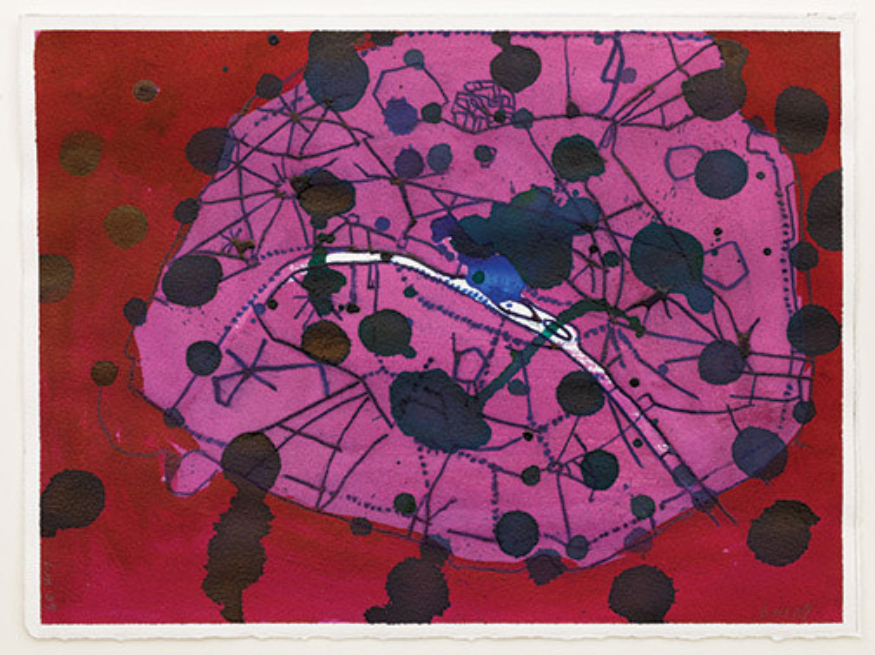 Posted on December 02, 2015 | Updated August 06, 2019, 9:05AM
Landon Mackenzie's Drawings: A Personal and Parallel Journey through Time
Professor Landon Mackenzie is profiled in Magazine in support of her current exhibition, Landon Mackenzie: Parallel Journey: Works on Paper (1975-2015), currently on display at the Kelowna Art Gallery.

The exhibition is accompanied by a multi-authored, full-length book published by Black Dog Publishing, UK, (with special support from the Audain Foundation). The show will commence a national tour at the conclusion of the exhibition, January 17, 2016.
---
Image: Landon Mackenzie, Paris Looking North, 2009, watercolour on paper, 19.6 x 26.6 cm. Collection of the artist. Photo: Yuri Akuney, Digital Perfections.