Thanks for making the Emily Carr Student Art Sale such a fantastic success!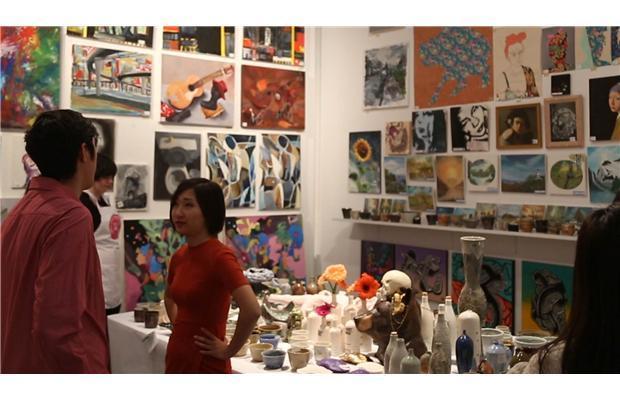 Posted on November 30, 2015 | Updated August 06, 2019, 9:05AM
Art buyers lined the streets to snap up works by emerging artists and designers at Emily Carr University over the weekend.
Photograph by: Mark Yuen, Vancouver Sun
We're grateful to our sponsors, partners and especially to the public who visited us over the weekend to experience the legendary Student Art Sale.
Record crowds attended our legendary event, which is a favourite among Vancouverites for many years - 42 to be exact.The Concourse Gallery was filled with hundreds of our students' best works across various mediums including ceramics, painting, sculpture, photography, illustration and print media. The event centres on student entrepreneurship by providing up-and-coming artists and designers with a public platform to showcase and promote their respective practices, while connecting personally with buyers and benefactors help to launch their creative careers.

Donors and University supporters with an Inner Circle Membership enjoyed a Sneak Peek Party before the doors opened for the weekend crowds.