Announcing our 2016 Honorary Doctorate + Emily Award Recipients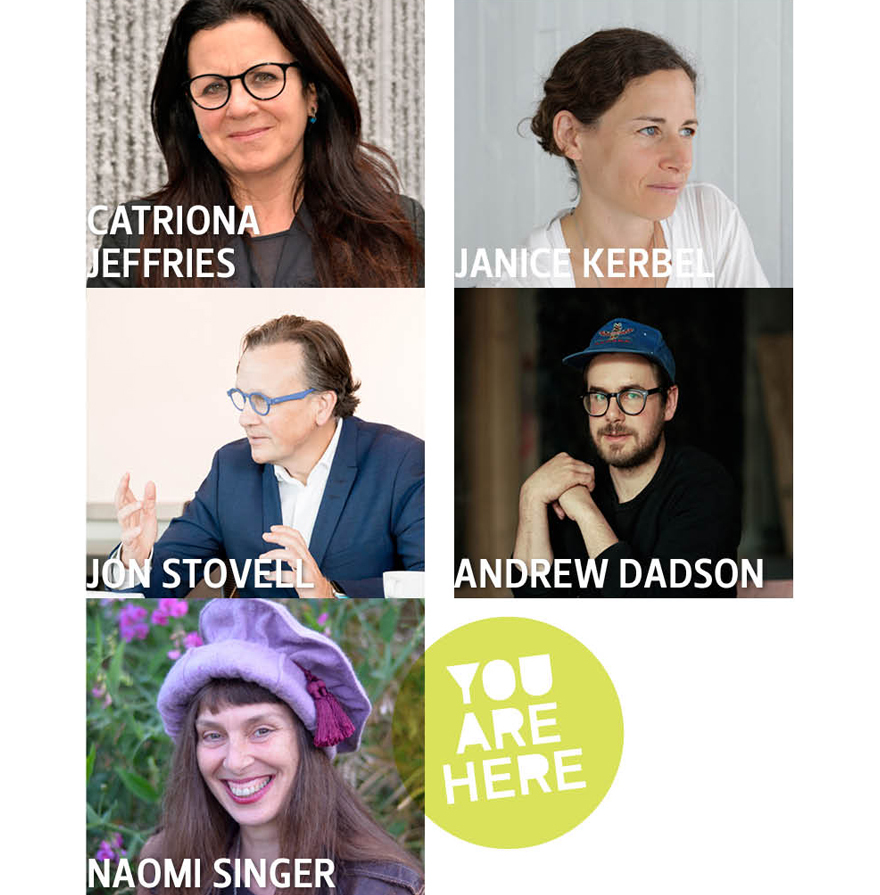 Posted on April 18, 2016 | Updated August 06, 2019, 9:05am
Recipients will receive their honours at the Convocation Ceremony, May 7, 2016.
Honorary Doctorates will be bestowed upon arts advocate and gallerist Catriona Jeffries; internationally renowned artist and alumna, Janice Kerbel; and innovative business leader and Emily Carr Capital Campaign Cabinet member, Jon Stovell.This year, two Emily Awards will be presented to artists Andrew Dadson and Naomi Singer. All recipients will receive their honours at the 2016 Convocation Ceremony to be held May 7, 2016 at the Chan Centre for Performing Arts.
"Emily Carr University of Art + Design is delighted to recognize these exceptional members of our community, who have contributed to arts, culture and community through their creative endeavors," said Dr. Ron Burnett, President and Vice-Chancellor.
Each year the Honorary Doctorate Degree Program celebrates and recognizes the commitment, dedication, and service of individuals who are distinguished by their significant contributions and sustained creative and philanthropic achievements in their areas of expertise. The annual Emily Award Program recognizes the outstanding achievements by members of the alumni whose creative pursuits in the arts, media and design have brought honour to the University.

Past honorary degree recipients include: Dan Graham, Douglas Coupland, Kate Fletcher, Jake Kerr, Jessica Stockholder, Michael Snow, Gordon A. Smith, Wendy Tilby, Susan A. Point, Bob Rennie, Stan Douglas, Sarah McLachlan, Atom Egoyan, Sally Potter, Buffy Sainte-Marie, Peter Doig, William Gibson, Mark Lewis, Michael Audain, Janet Cardiff, Jim Hart, Rodney Graham and Bruce Mau. Past Emily Award recipients include: Etienne Zack, Liz Magor, Elizabeth Zvonar, Sonny Assu, Jason DaSilva, Brian Jungen, Daina Augaitis and Simon Chang.
About the Honorary Doctorate Recipients:
About the Emily Award Recipients: