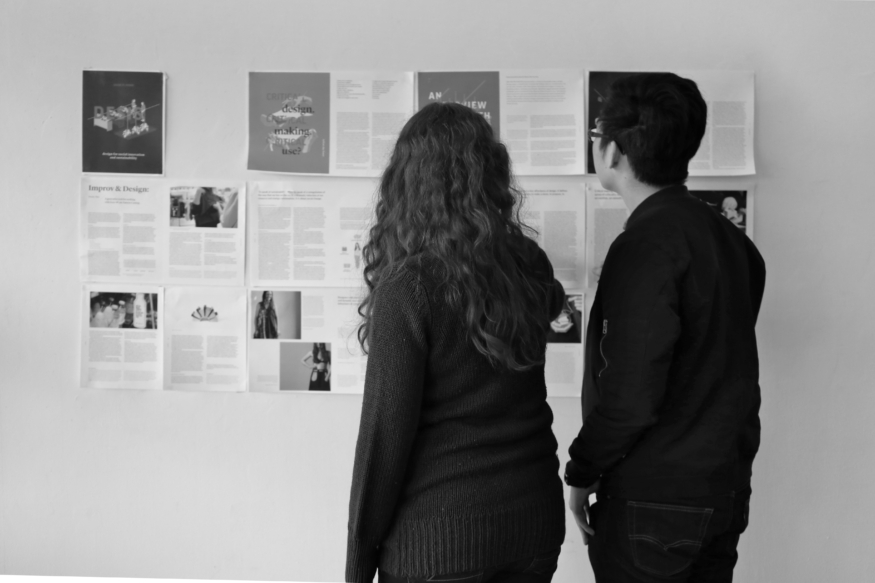 Current 07 | The latest edition of our design research journal is hot off the press!
Posted on May 06, 2016 | Emily Carr Stories
Current, Emily Carr's design research journal, is an annual multi-platform publication that seeks to showcase the richness and texture of creative practice and research within our institution.
Through print, and the blog, Current's content features interviews, case studies, critical essays, reviews and photo documentation, where researchers are challenged to represent their processes as iterative cycles of research and to skillfully navigate information-led/practice-led methodologies. It functions as a site for design researchers, design academics, students, professional designers, entrepreneurs, and the business community to reflect on contemporary design thinking—products and processes.
Issue 07 is structured around the theme of Critical Making: Theories, Models, and Frameworks and is designed to reflect a notion of design practice framed by a critical approach to making and engaging with users.
Current 07 Features
The issue features articles written around the subjects of material practices, design for behavior change, embodied practices, and sustainability and social innovation. Our invited authors in Current 07 include Lisa Groccott, from Parsons The New School, contributing "Make Known, Make Possible, Make Shift: the role of designing in behavior change"; Kate Fletcher, founder of the Slow Fashion movement, in a interview by Louise St. Pierre; and Garnet Hertz, Canada Research Chair, contributing "What is Critical Making?"
Emily Carr University faculty also submitted articles to this issue. They include: Keith Doyle, discussing the new research area Material Matters; Hélène Day Fraser, presenting a paper on the notion of Critical Use; and Louise St. Pierre, introducing DESIS Lab work at the university. A number of student papers on undergraduate and graduate research projects are also included in this issue.
"Disruption and provocation are tactics we use to make waves, troubling the status quo in a quest to make right."
A project of the Faculty of Design + Dynamic Media, Current is written, edited, designed, illustrated, and photographed by a collective of faculty, students, staff, and research assistants. Focusing on the role that designers and users play in the conceptual design process this year's team interpreted the theme of Critical Making: Theories, Models, and Frameworks through the notion of critical disruptions.
A word from Current 07's Art Directors
After many months of hard work from us and our dedicated team, we are thrilled and honoured to present Current 07, which features articles written by internationally recognized design researchers and educators. We created keywords to help guide our vision for this year's issue, and these keywords "disruptive, deconstructive, critical, and academic" embody both the iterative and complex process of critical making, as well as the academic nature of the publication. We hope you will enjoy this issue.
This and past issues of Current can be seen on the blog.