Emily Carr Students win new 3D Printer at 3D Printing Conference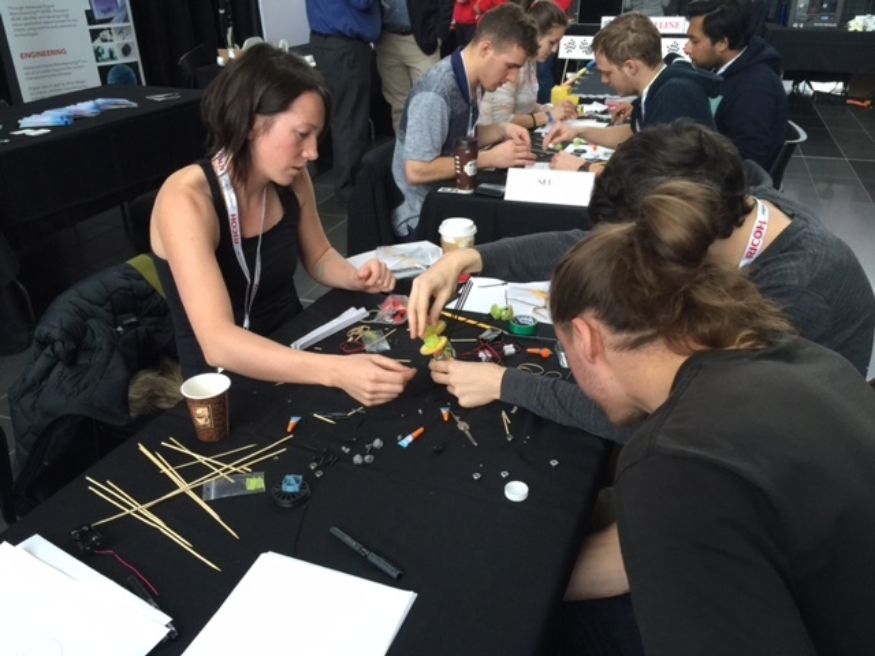 Posted on January 22, 2016 | Updated August 06, 2019, 9:05AM
Congratulations to fourth year Design Students on their big win at 3D Printing Conference.
Emily Carr University is pleased to congratulate the Material Matters Research Centre and fourth year students Travers Henry, Shannon Mortimer and Robin Stetham on their inventive win at the 3D Printing Conference hosted by SFU at Surrey Hall on Wednesday, January 20, 2016.
This first annual conference allowed students, academics and professionals working in the 3D printing industry to engage in discussions on advances in the technology and invited student teams from each participating University to partake in a design competition with the Grand Prize of a new Tinkerine 3D printer and materials for their school.
Emily Carr's team, which included the three-fourth year students and select faculty, took home the state-of-the art Grand Prize!
In addition to their win, Co-Director of the Material Matters Research Centre, Keith Doyle participated in panel discussions focused on advances in 3D printing and introduced Emily Carr faculty member, Alan Goldman's 3D printing documentary which kicked off the forum. The 12 minute documentary, commissioned by Benoit Leduc of Industry Canada, was written and directed by Alan Goldman and featured Emily Carr students working with the Material Matters team, industry partners Tinkerine Studios and researchers from SFU.
Emily Carr's participation and partnership in these types of events reflects the University's leading role in research and ways the University provides advance knowledge in unique fields to students shaping the creative landscape.