Emily Carr University Participates in the XXI International Exhibition of the Triennale di Milano.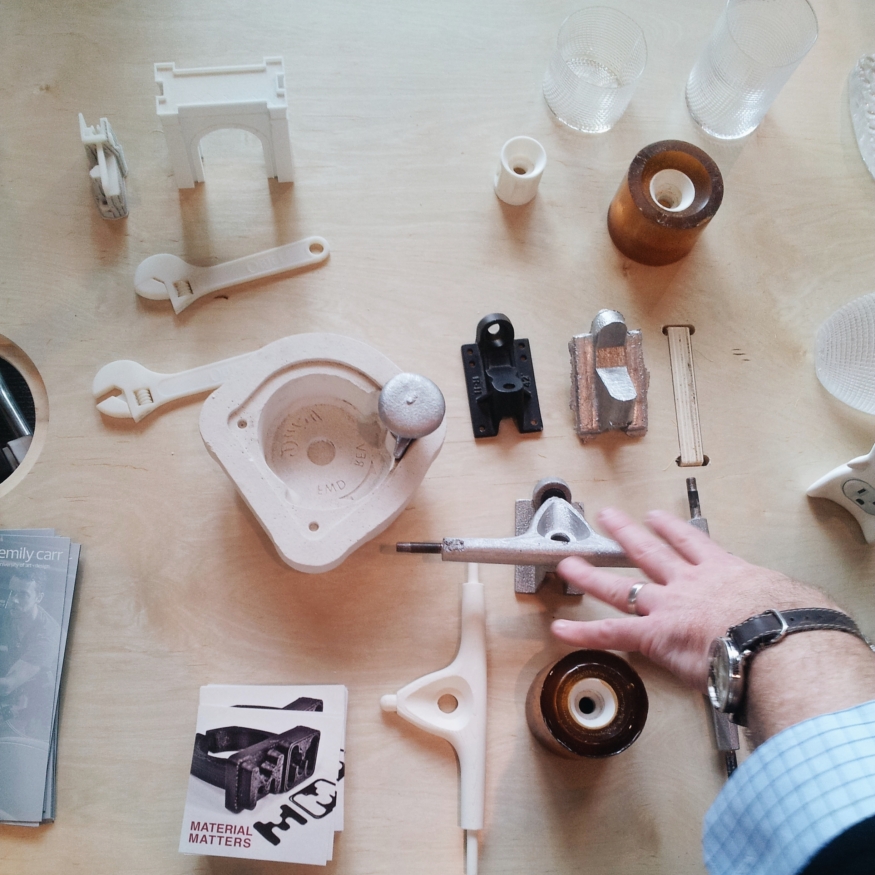 Posted on March 31, 2016 | Updated August 06, 2019, 9:05AM
Emily Carr University students,faculty and Research Centres to participate in the XXI International Exhibition of the Triennale di Milano.
Emily Carr University of Art + Design is pleased to announce its participation in the XXI International Exhibition of the Triennale di Milano beginning April 2 through September 12, 2016.
The XXI International Exhibition of the Triennale di Milano is hosted in Milan, Italy every three years and showcases international institutions working in fields of art, architecture, design, fashion and film.
Innovation and 21st century design is this year's theme and Emily Carr University, as a leader in innovation, research and design, has been invited to participate and create an exhibition space in the "New Crafts" pavilion.
Keith Doyle, Co-Director of the Material Matters Research Centre at Emily Carr University, is spearheading the University's presence at the Triennale and with Emily Carr students, the research and faculty teams, will host a series of events, courses, and participatory workshops geared towards a greater understanding of networked creative collaboration. Emily Carr's exhibition will be a space that will challenge visitors to participate in an experiment in how we collaborate to not only think, but also make.
"The Liminal Lab exhibition will showcase the ground-breaking work being created by Emily Carr University and it's research centres: Material Matters, Clothing as Conversation, Living Labs, Stereoscopic 3D Centre, and the Studio for Critical Making," said Material Matters Co-Director Keith Doyle. "Emily Carr's participation also provides us with a global platform to showcase our work and engage with others as we explore new ways and ideas on design and making."
Emily Carr University's selection in the Triennale is another example of recent accolades like the QS University World Rankings and Red Dot Design awards recognizing Emily Carr as a leader in the fields of art, design, media and research and providing diverse opportunities for students to create solutions around global issues of sustainability, health and welfare, critical making, emerging media and new models of entrepreneurship.