Emily Carr's New Campus is 20% Complete!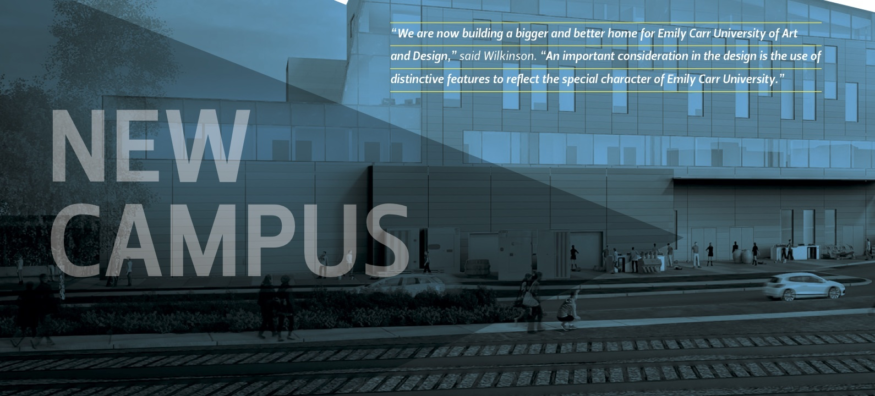 Posted on January 29, 2016 | Updated August 06, 2019, 9:05AM
Watch a quick video to see the campus being constructed!
Watch a quick 45 second time lapse video to see the progress to date of our new purpose-built, state-of-the-art campus!
The progress being made on the new campus is exciting! Cranes are in place, walls are being erected and our BIG IDEA is becoming a reality for future students. We invite you to build with us and become part of a transformation of Vancouver's cultural and creative landscape.