New Youth Program Launched for Junior Teens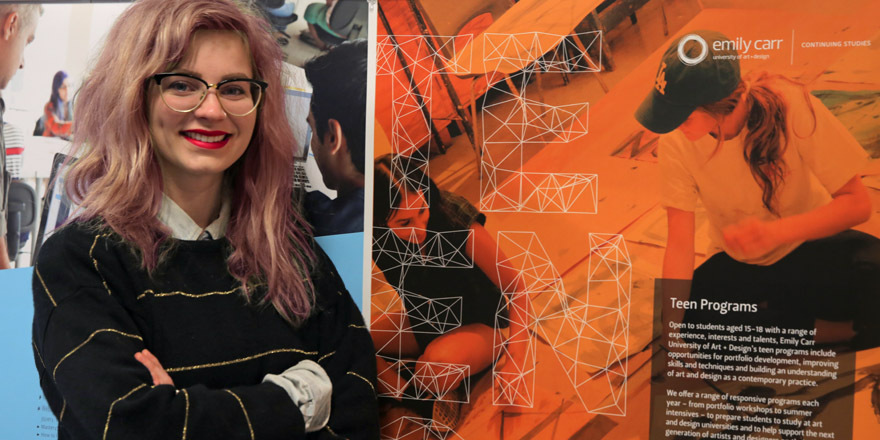 Posted on May 31, 2016 | Updated August 06, 2019, 9:06AM
The Junior Art Intensive will run August 8-12, 2016.
The Junior Art Intensive, a one-week program for ages 13-15, will make its debut this summer. In its first year, it will welcome students to campus from August 8-12, 2016 for a one-week studio experience.
"We felt that we needed a program for a younger age range that would help prepare them for Summer Institute for Teens," says Emily Ludington, Teens and Youth Program Coordinator. "We wanted to create something that is valuable on its own but can also act as a bridge to our next level of programming."
The Junior Art Intensive (JAI) is divided into morning and afternoon sessions, each led by a different, specialized instructor. The first part of each day will be spent working with two-dimensional work and the second half will be dedicated to three-dimensional forms.
"For our 2D sessions, we'll look at how to bring traditional techniques, such as drawing and painting, to new forms, like animation and design," says Ludington. "The 3D sessions will be focused on material investigation, producing sculptures and models using a variety of mediums."
In addition to elevating existing skills and techniques, the program will introduce younger students to some of the high-level concepts at work in the contemporary art world and encourage experimentation and expression.
"It's a youth-oriented program," says Ludington, "so we want it be fun and open, but we also want to be in line with ECU experience, which includes critical theory."
The small age range allows for a more targeted program that meets students at their current skill level and offers a different experience than a typical art class.
"We want to introduce students to the breadth of art forms that they might not get a chance to work in otherwise," says Ludington. She hopes this program can give students a better idea of their choices when it comes to pursuing art and design.
"I feel it's really important to build new creative opportunities for youth of all ages," says Ludington. "This is a different program than our Summer Institute, but it has the same intent – supporting the next generation of artists and designers."
There are still a few spaces in the Junior Art Intensive and the Summer Institute for Teens for 2016. Both programs will return in the summer of 2017.