Pierre Leichner Receives Alumni Association Award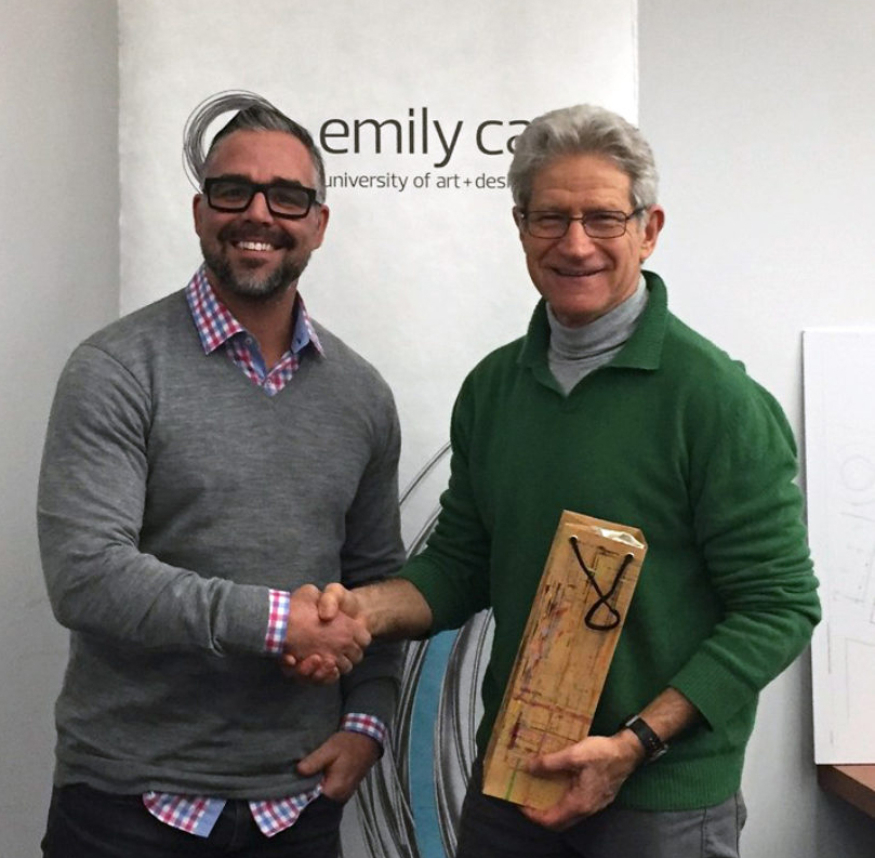 Posted on February 02, 2016 | Updated August 06, 2019, 9:05AM
2007 grad honoured with inaugural award
The Emily Carr Alumni Association is pleased to announce 2007 graduate Pierre Leichner as the successful recipient of their inaugural award.
Over the past several years, Pierre has transitioned from a thirty-year career as an academic psychiatrist to an artist. Since 2011, he has pursued an interdisciplinary socially engaged practice with a socio-political and environmental art focus.
Pierre notes in his application essay that he has 'a strong yearning to return to painting as a means of exploring the concept of absence' - an essential experience that drives us forward in our lives. He intends to create a new body of work for exhibit at the conclusion of this exploration.

"On behalf of the Alumni Association, I would like to congratulate Pierre Leichner on being the first recipient of the Alumni Association Award. As an artist, Pierre is interested in bridging the gap between the arts and science and has used surprise, paradox and humor in his work to engage the viewers. It is our great pleasure to support his artistic pursuits through this award."
Launched in May 2015, the Emily Carr Alumni Association Award is available to alumni wishing to return to Emily Carr, and children of Emily Carr and Vancouver School of Art graduates. The successful candidate receives a one-time award of $500.
View Pierre Leichner's biography
Pictured | Dave Humphrey, President ECUAA + Pierre Leichner