Welcoming Charles Stankievech, Audain Distinguished Artist-in-Residence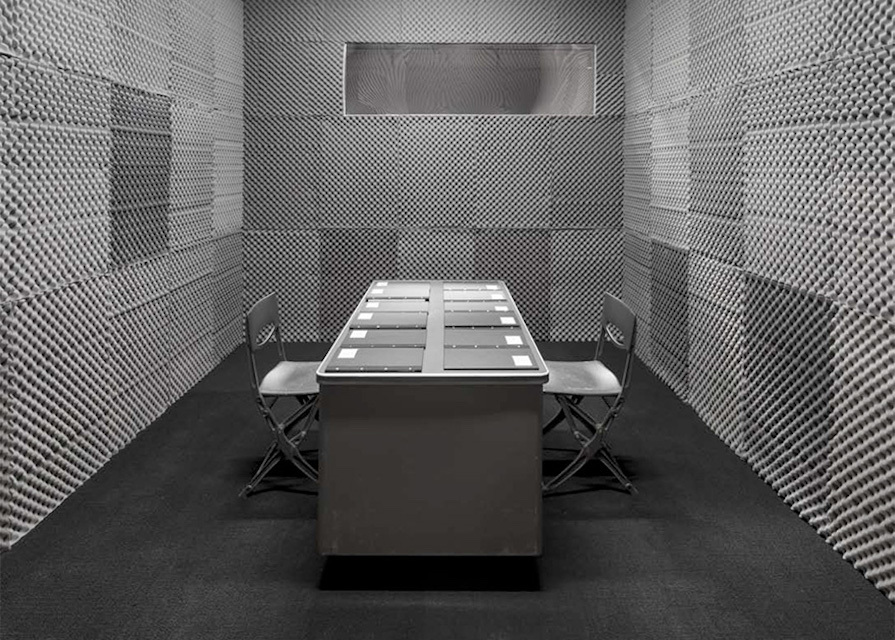 Posted on March 31, 2016 | Updated August 06, 2019, 9:05AM
Charles joins us for the Spring/Summer 2016.
Please join us in welcoming Charles Stankievech, recipient of the Audain Distinguished Artist-in-Residence Program for Spring/Summer 2016.
The Audain Distinguished Artist-in-Residence Program, established in 2013, is generously funded by Michael Audain. The Residency's mandate is to bring renowned contemporary artists to Vancouver, to create curriculum specific to each individual visiting artist, and to support the creation of new works. The Program provides support for two artists per year to live and work in Vancouver for a three-month period.
Charles Stankievech is an artist whose research has explored the notion of "fieldwork" in the embedded landscape, the military industrial complex, and geopolitics. His diverse body of work has been shown internationally at institutions including the Louisiana Museum of Modern Art, Copenhagen; Palais de Tokyo, Paris; Haus der Kulturen der Welt, Berlin; Thyssen-Bornemisza Art Contemporary, Vienna; MASS MoCA; Musée d'art contemporain de Montréal; Canadian Centre for Architecture, Montreal; and the Venice and SITE Santa Fe Biennales, among others.
Stankievech has lectured at the 8th Berlin Biennale and his writing has been published by Sternberg, eflux Journal, MIT Press and Princeton Architectural Press. He has participated in such residencies as The Banff Centre, Marfa Fieldwork, Atlantic Centre for the Arts, Museumsquartier Vienna, and the Canadian Military. His curatorial projects include and both critically acclaimed as the top Canadian exhibitions of 2010 and 2014 respectively. In 2015 he won the OAAG award for best solo exhibition. He is an editor of out of London, and since 2011, has been the co-Director of the art and theory press in Berlin. In 2007 he was a founding faculty member of the Yukon School of Visual Arts in Dawson City, Canada,-—a partnership with the indigenous sovereign nation of Tr'ondëk Hwëch'in. Stankievech lives and works in Toronto where he is currently Director of Visual Studies in the Faculty of Architecture, Landscape and Design at the University of Toronto.
Image:

The Interroun (in CounterIntelligence), Installation, 2014 | Charles Stankievech
Courtesy Charles Stankievech and Justina M. Barnicke Gallery. Photo | Toni Hafkenscheid