A New Look for Emily Carr University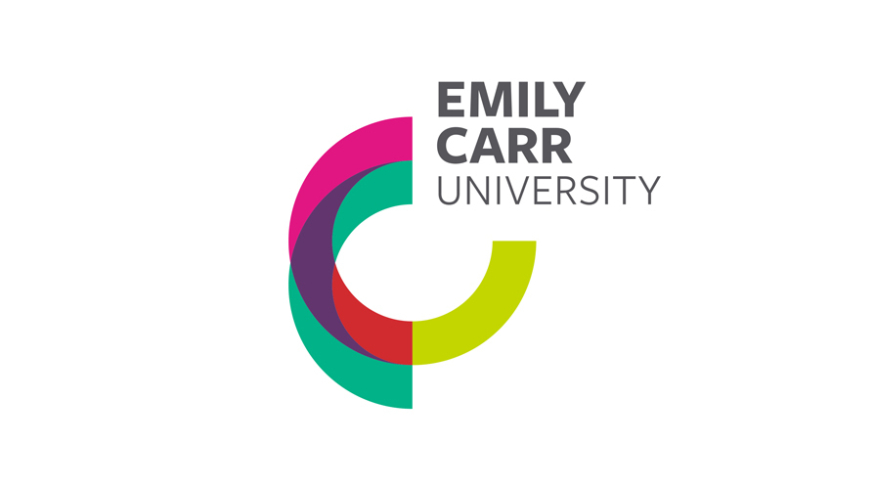 Posted on January 31, 2017 | Updated August 06, 2019, 9:06AM
New Year, new logo, new building! Introducing our new visual identity.
New Year, new logo, new building! Introducing Emily Carr's new visual identity.
Our new identity marks our move to a new home – Canada's first purpose-built art and design school!

The new visual identity, designed by Camp Pacific, features vivid colours which curve around the University's name. Inspired by the painting palette of the University's namesake, the artist Emily Carr, the colours layer and overlap, referencing the transformative and accretive process of learning. The youthful and dynamic multi-toned, multi-layered surfaces of the logo depict the energy, progress and joy of expression attained through education. Developed through a year-long process of consultation with the University's faculty and staff, the logo's layered design also pays homage to the many disciplines encompassed by Emily Carr University's diverse faculties.
"Emily Carr University is setting out on a bold new future in a bold new building," said Dr. Ron Burnett, ECU President + Vice-Chancellor. "The new identity expresses our current vitality and future aspirations, as our school ascends as one of the eminent educational institutions of art and design, not only in North America, but in the world."
The new logo will take pride of place on Emily Carr's building, currently under construction on Great Northern Way. Designed by Canadian architects Diamond Schmitt, the purpose-built facility is 285-thousand square feet of state-of-the-art learning spaces.
The new identity will be rolled out over the summer months. The doors of the new campus will open in September 2017.