Alumni Collaboration | Scott E Forsythe and Jason Miller Receive Red Dot Design Award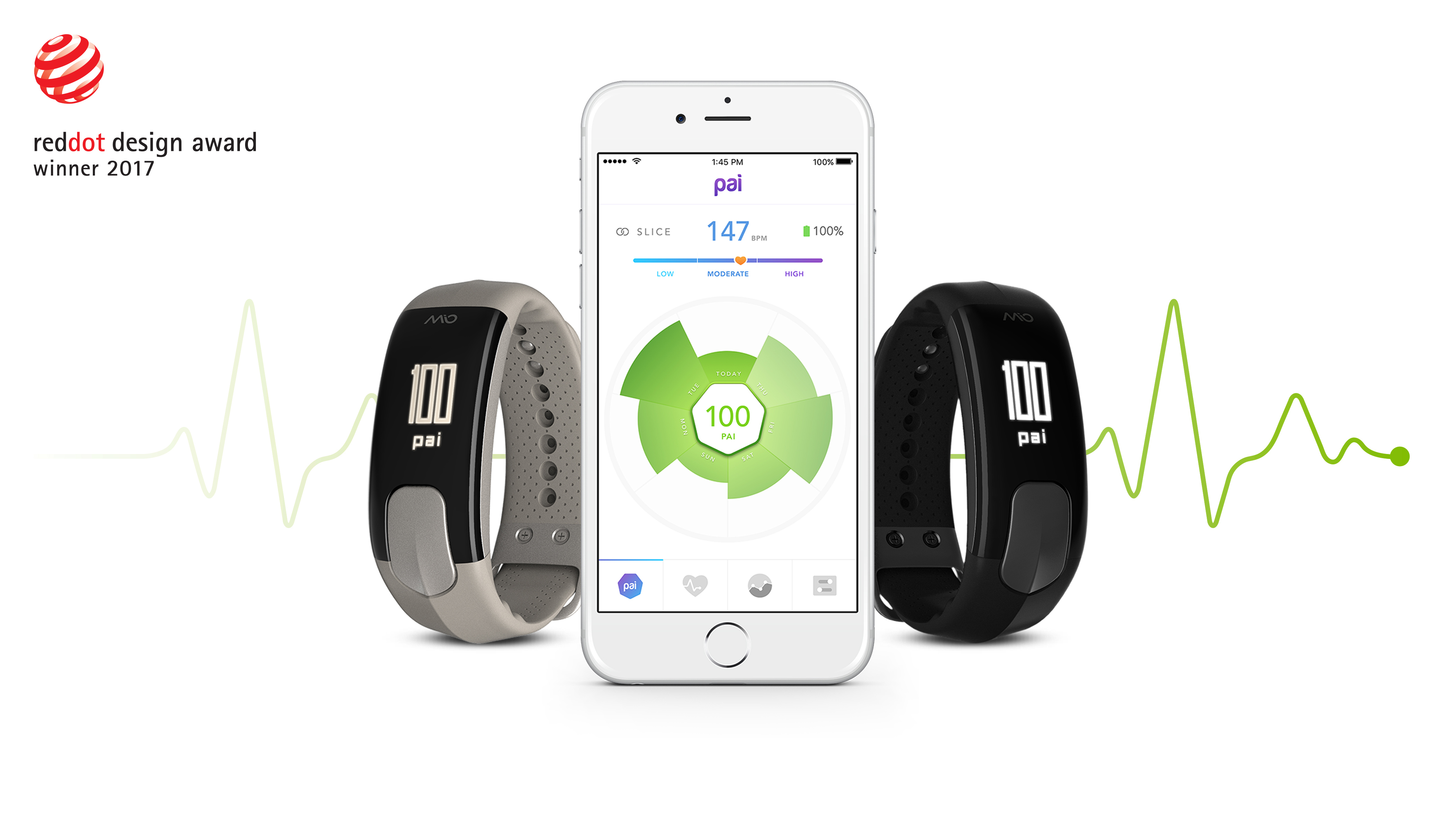 Posted on April 28, 2017 | Updated August 06, 2019, 9:06am
Congratulations Scott and Jason!
Alumni Scott E Forsythe ('14) and Jason Miller ('14) along with the Woke Studio team have won a Red Dot Product Design Award for their design of Mio Slice and Pai. The winning product is a wearable band and app with an innovative way of measuring fitness.
We recently had the pleasure of interviewing Scott and Jason and are pleased to share their thoughts on winning the prestigious award, their experiences at Emily Carr, and their professional insights.

"Mio Slice Band combines distinct design with mature technical finesse to create an attractive smart tracker for health-conscious users."
The Award Ceremony Red Dot Gala is scheduled for July 3, 2017 in the Aalto-Theatre in Essen. All prize winners of the Red Dot: Best of the Best are granted the special honour of receiving the Red Dot Trophy on stage in the presence of around 1,200 guests from all over the world.
Interview with Scott Forsythe and Jason Miller