Alumnus Christopher Auchter's Animated Short Film Rakes in Acclaim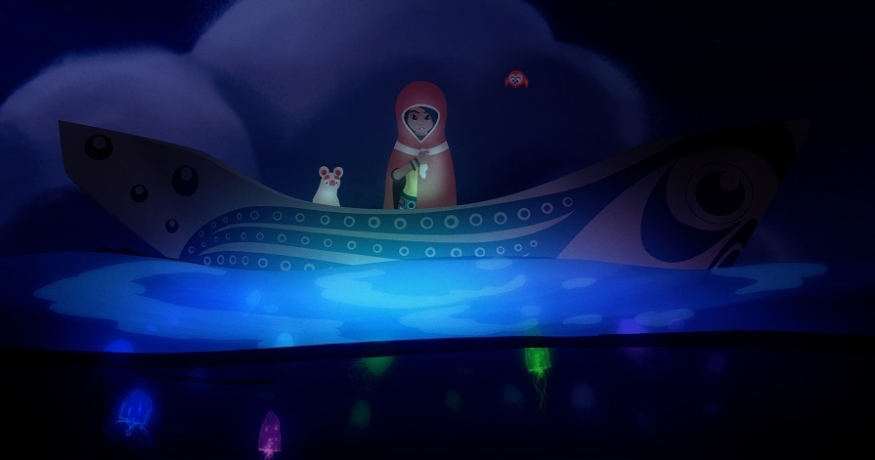 Posted on October 11, 2017 | Updated August 06, 2019, 9:06AM
Christopher Auchter received his Bachelor of Media Arts in 2002.
Alumnus Christopher Auchter's animated short film, The Mountain of SGaana, is earning accolades left, right, and center.
The ethereal ten minute twist on an old Haida tale earned Auchter an Official Selection from both Vancouver International Film Festival and ImagineNative Film and Media Arts Festival this year. The Mountain of SGaana additionally took home the award for Best Animated Film or Series for Young Audiences – Ages 6-12 at the Ottawa International Animation Festival.
Auchter is a Haida animator and illustrator who received his BMA in 2002. He has has worked in the gaming industry and illustrated several children's books as well as a graphic novel. Known for his animated film, How People Got Fire. Auchter aims to create engaging films that connect the Haida people to the global community in an authentic way.