Border Free Bees Receives City of Richmond's Artistic Innovation Award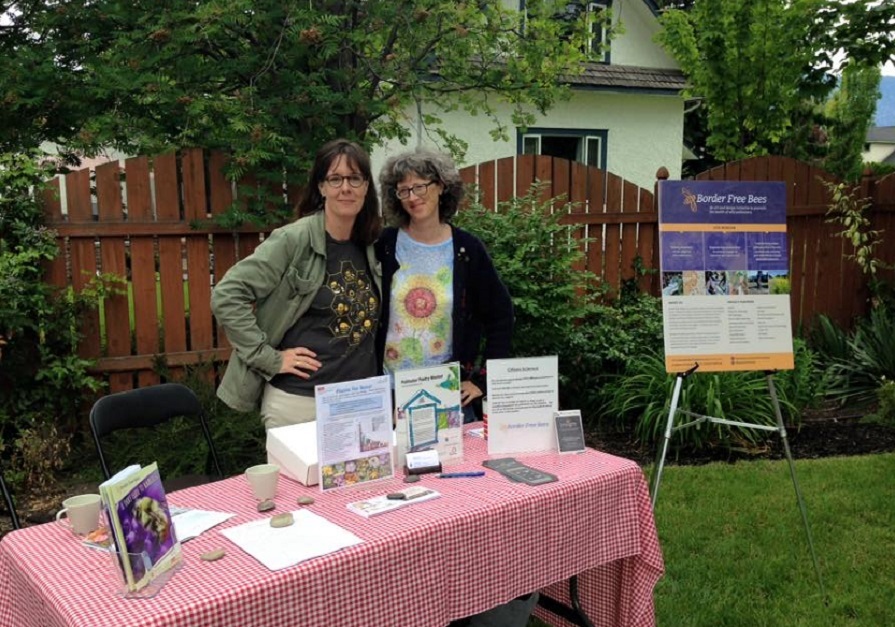 Posted on May 24, 2017 | Updated August 06, 2019, 9:06am
The public art initiative is headed by ECU Faculty Dr. Cameron Cartiere and UBC Faculty Nancy Holmes.
Border Free Bees is a long-term public art initiative headed by Dr. Cameron Cartiere, Associate Professor, ECU Faculty of Culture + Community and Nancy Holmes, Associate Professor, Faculty of Creative and Critical Studies at the University of British Columbia, Okanagan, in collaboration with numerous strategic partners.
Border Free Bees' mission is to raise awareness of the plight of wild pollinators, empower communities to actively engage in solutions for habitat loss, and transform under-utilized urban sites into aesthetically pleasing and scientifically viable pollinator pastures. Their work consists of several related projects in partnership with scientists, specialists, community groups, businesses, and municipalities, and is supported by the Social Sciences and Humanities Research Council of Canada.
Dr. Cartiere and Dr. Megan A. Smetzer, Project Manager for Border Free Bees, accepted the award on behalf of the team at a ceremony at Richmond City Hall this week. In her acceptance speech, Dr. Cartiere noted the importance of the partnership between art, science, and municipalities to educate the public and create awareness around and habitat for wild pollinators. The award was presented by Richmond Mayor Malcolm Brodie and the 2017 Branscombe House Artist-in-Residence, Barbara Meneley.
Congratulations!


About the City of Richmond's Artistic Innovation Award