Chancellor's Reception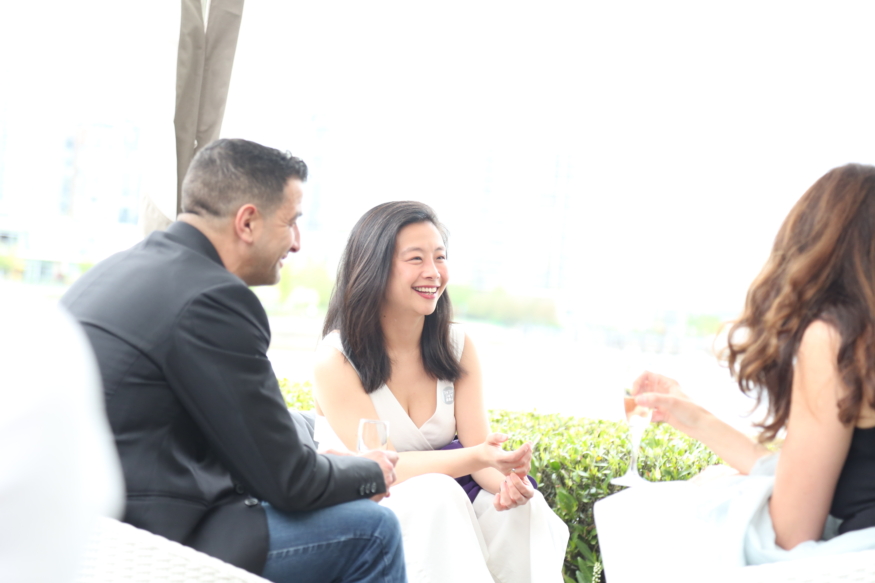 Posted on May 17, 2017 | Updated August 06, 2019, 9:06AM
Emily Carr University thanks our distinguished patrons, friends, dignitaries and supporters - and says good-bye to our home on Granville Island.
On Thursday, May 4th, Emily Carr University welcomed distinguished patrons, friends, dignitaries and supporters to the Chancellor's Reception, where we had the opportunity to express our sincere gratitude for the generous support we have received.
Guests listened intently to addresses from Geoff Plant, Emily Carr University Chancellor and David Little from Legacy Sponsor Fasken Martineau, and were inspired by President Dr. Ron Burnett's impassioned speech about the University and its bright future. Throughout the event, patrons also enjoyed the live jazz, scrumptious hors d'oeuvres and chatting with friends, old and new. Following the reception, guests attended an advance viewing of THE SHOW and had the opportunity to meet the graduating students to learn more about their creative practice.
We wish to extend a special thank you to the sponsors who made this and all of the public celebrations surrounding THE SHOW possible.
Stay tuned for the many opening festivities this fall when we will open the doors to our new Great Northern Way Campus to all of you who have helped us achieve this remarkable milestone. We look forward to seeing you then!