Alumna Jeneen Frei Njootli Takes Home the Contemporary Art Society of Vancouver's 2017 Artist Prize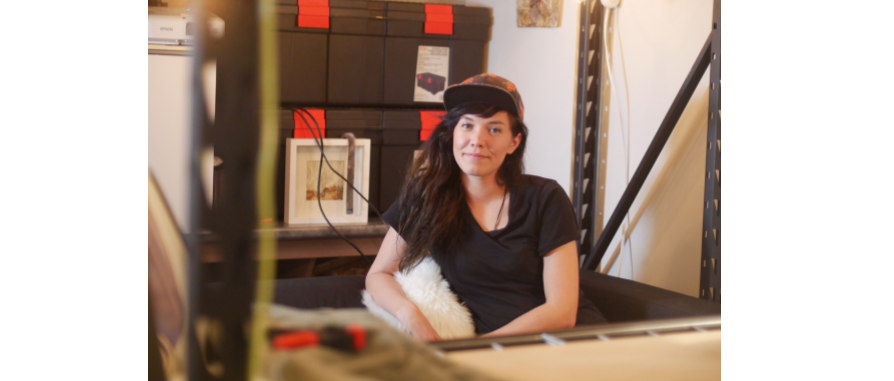 Posted on October 23, 2017 | Updated April 27, 2021, 12:52PM
Jeneen received her Bachelor of Fine Arts in 2012.

Congratulations to alumna Jeneen Frei Njootli (2012) for winning the Contemporary Art Society of Vancouver's Artist Prize for 2017!

The Contemporary Art Society of Vancouver's Artist Prize is one of the few prizes of its kind in Vancouver, a prize devoted to helping artists in the first five years of their careers gain greater awareness and appreciation, and to help support and encourage them. The CASV Artist Prize has been awarded to some of Vancouver's most exciting young artists, and we are pleased to announce that alumna Jeneen Frei Njootli is now among them.

Jeneen Frei Njootli was awarded $10,000 at the October 22nd celebration of the CASV's Artist Prize/40th Anniversary, held at the new Emily Carr University of Art and Design campus. She was selected by the membership of the Contemporary Art Society out of three finalists including fellow Emily Carr alumni Alexine McLeod and Tiziana La Melia.

Congratulations to Jeneen, Alexine, and Tiziana for their exceptional accomplishment!

About Jeneen Frei Njootli