Alumni Leslie Mu + Mia Feng's Health Design Project Receives the WGSN Arts Thread Future Creator Award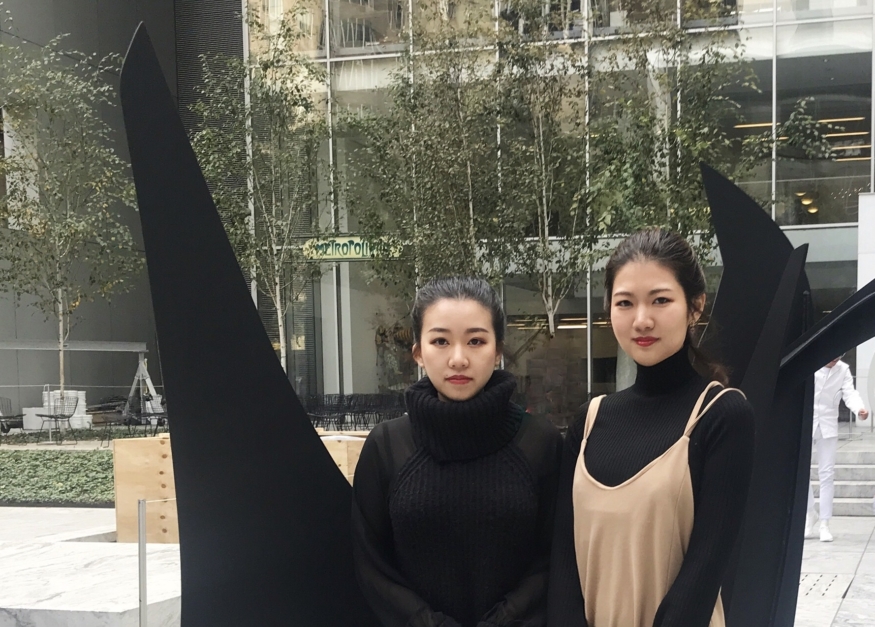 Posted on November 07, 2017 | Updated August 06, 2019, 9:06AM
Echo is a product system service design to assist people with Alzheimer's and their caregivers.

Developed by 2017 alumni Leslie Mu and Mia Feng, Echo is a product service system design that consists of a device and a digital application.

The device integrates music therapy to comfort people with Alzheimer's Disease and functions as a messenger of caregivers, embedded with attributes of physical interactivity. The digital application is designed to allow caregivers the ability to deliver voice messages and provides clinical services that can manage caregivers' own emotions and mental health.
The concept for Echo was developed with Mu's grandfather, in his mid-late stages of Alzheimer's, in mind. The product assists Mu and her family care for her grandfather despite living in other countries and hectic schedules. Echo can be used not only to record messages to greet or send reminders to patients, it can be used by caregivers to contact professionals anywhere, anytime.
The pair received the WGSN + Arts Thread Future Creators Award New York at the WGSN Futures Summit held at the Museum of Modern Art on November 2. As winners, Mia and Leslie will form part of WGSN and Arts Thread's strategy to celebrate one Future Creator Award Winner in each of the six cities that form part of WGSN's Futures Summit schedule for 2017. Each contest open to emerging talent from the region of the summit, the six winners will represent the finest emerging talent from around the world.
"It's an extraordinary moment when your project is recognized by a respected group of professional creatives. It not only validated our research, but means as designers, we are doing something feasible, meaningful, and prospective. Winning the award shows we're proud as a team of what we do and it's a pat on the back for everyone involved in it, including our professors, peers, and research participants."

The pair note that we are in an era that is all about design innovation. Design is no longer simply a service, but a creative process that can be incorporated into all business. With their focus on human-centred design, the duo aims to create products that meet real people's needs and solve real world problems within the fields of medical, education, behaviour change and urban development. We can't wait to see more!

Fellow alumni Fabyan Blomme, Sharonna Chan and Megan Kwan were also shortlisted for their projects.
Congratulations to all!