ECU's Dr. Cameron Cartiere + UBC's Nancy Holmes Receive 2017 Pollinator Advocate Award for Canada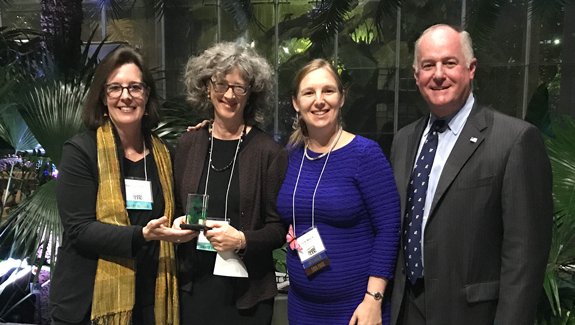 Posted on October 27, 2017 | Updated April 27, 2021, 12:00PM
The Pollinator Advocate Award recognizes the research and work that the pair have conducted through their joint project, Border Free Bees.
The North American Pollinator Protection Campaign (NAPPC) has selected Dr. Cartiere and Ms. Holmes as the recipients of the 2017 Pollinator Advocate Award for Canada for their joint project, Border Free Bees. The Award honours individuals who have contributed significantly to pollinator protection, conservation and issue outreach. The Awards, issued to one recipient annually in Canada, the US and Mexico, support the North American Pollinator Protection Campaign's goal to encourage environmental stewardship and to advance collaborative actions.

Border Free Bees is a long-term public art initiative headed by Dr. Cameron Cartiere, Associate Professor, ECU Faculty of Culture + Community and Nancy Holmes, Associate Professor, Faculty of Creative and Critical Studies at the University of British Columbia, Okanagan, in collaboration with numerous strategic partners.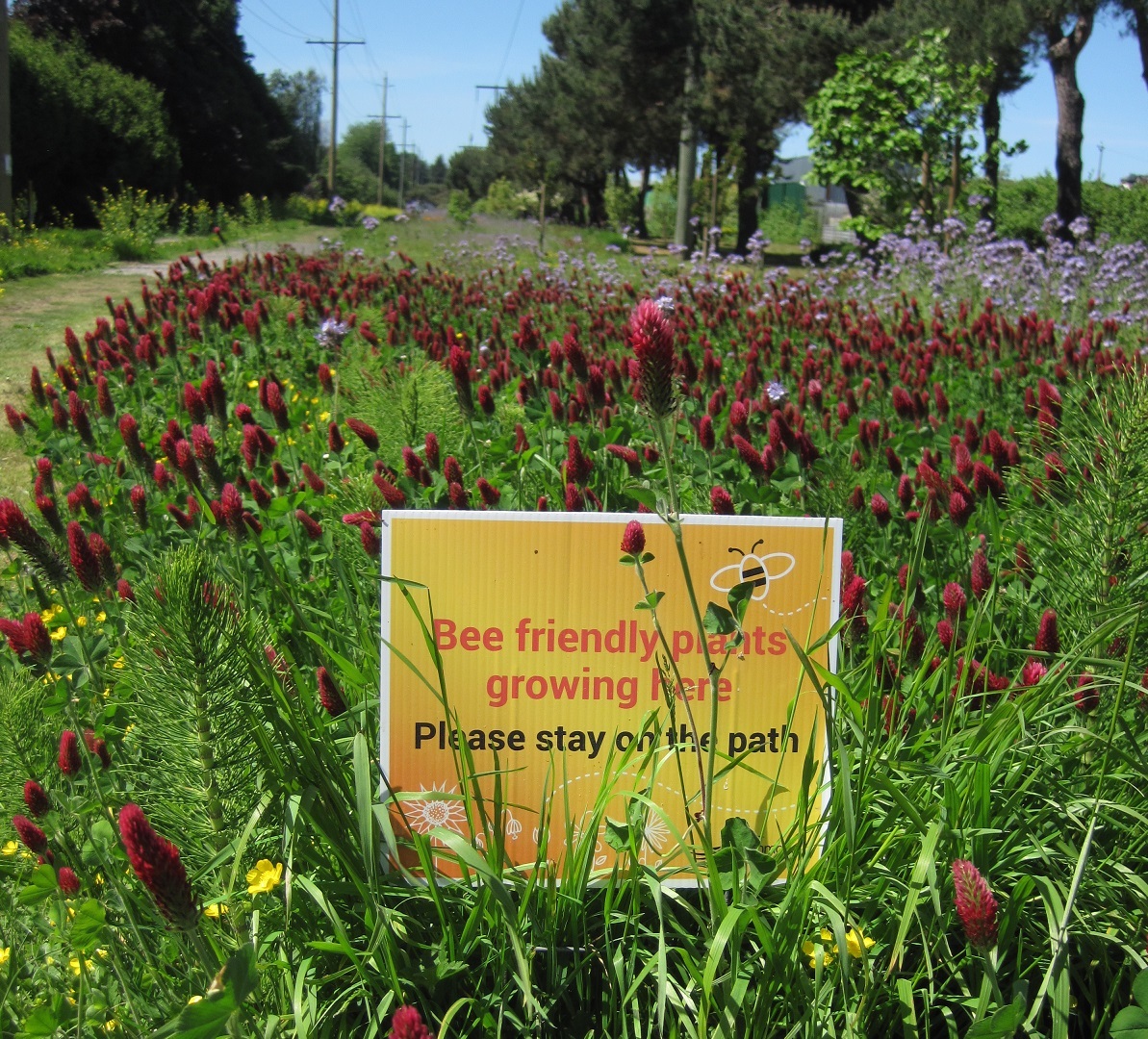 Border Free Bees' mission is to raise awareness of the plight of wild pollinators, empower communities to actively engage in solutions for habitat loss, and transform under-utilized urban sites into aesthetically pleasing and scientifically viable pollinator pastures. Their work consists of several related projects in partnership with scientists, specialists, community groups, businesses, and municipalities, and is supported by the Social Sciences and Humanities Research Council of Canada.
Dr. Cameron Cartiere and Nancy Holmes of at Border Free Bees provide a model for how communities can come together to create and preserve pollinator habitat and understand the scope of pollination systems. For the last three years, this project has been influential in biodiversity conservation in the province of British Columbia, particularly in the municipalities of Richmond in the Vancouver area and Kelowna in the agricultural valley of the Okanagan. It has created over 40 projects, events, and educational experiences in these communities, ranging from major plantings and significant art exhibitions to smaller community gatherings and projects. Although Border Free Bees is in its last year, the projects will continue into 2018 including projects that are being developed in Idaho and Mexico.

Cartiere and Holmes received their award at a special ceremony held in Washington, DC, in conjunction with the 2017 NAPPC Conference.