Emily Carr University Alumni Association Award 2017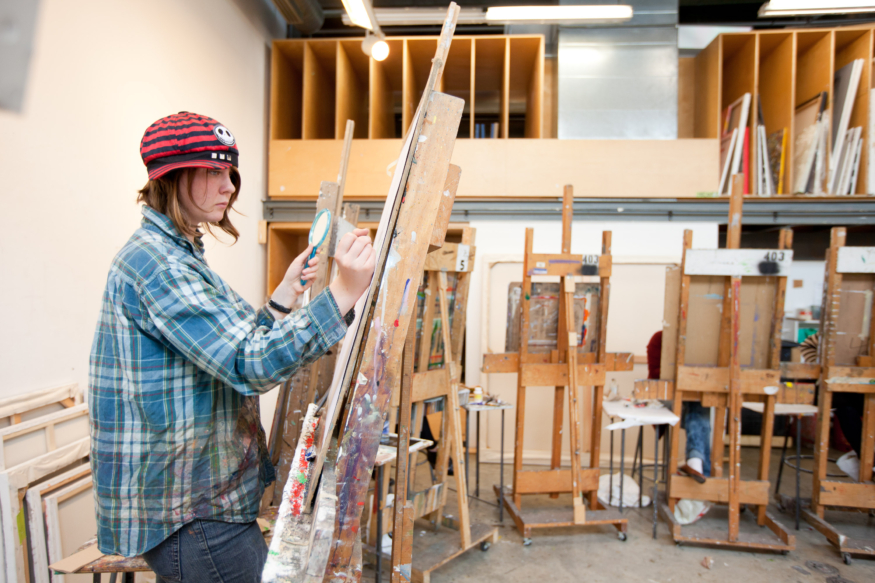 Posted on June 06, 2017 | Updated August 06, 2019, 9:06AM
Application deadline: July 31, 2017

Are you thinking about returning to Emily Carr University of Art + Design to further your studies and practice? Alumni who graduated from ECU or VSA with a degree or diploma in a credit program in 2014 or earlier, and children of alumni are invited to apply for the Emily Carr Alumni Association Award valued at $500. This award must be applied towards full-time, part-time or continuing studies at Emily Carr University of Art + Design.
Alumna Gerri York ('10) is the recipient of the 2016 Alumni Association Award. After receiving the award, she enrolled in a 4th year Photo Senior Studio class at Emily Carr University to pursue her interest in alternative photo practices utilizing the darkroom. Gerri mentioned the experience was terrific and she benefited from being in the class with amazing students and a wonderful teacher. She has recently shown a photo book originating from this class. Gerri also shared, "I would gratefully note that the award most certainly did help me achieve my artistic goals."
ABOUT THE EMILY CARR ALUMNI ASSOCIATION AWARD
The Emily Carr Alumni Association celebrates and advocates for alumni from all programs, years and disciplines. This fund was established by the Emily Carr Alumni Association Board to support lifelong learning for alumni and their children.

APPLICATION
Complete the application form and include an essay (200-300 words) describing yourself, your aspirations, why you are studying or returning to study at Emily Carr, what your expected outcomes from your studies are, and how the award will assist you in your goals.

Please return the completed application form and essay to alumni@ecuad.ca no later than July 31, 2017.