Emily Carr University Announces $2.5 Million Gift From Ian Gillespie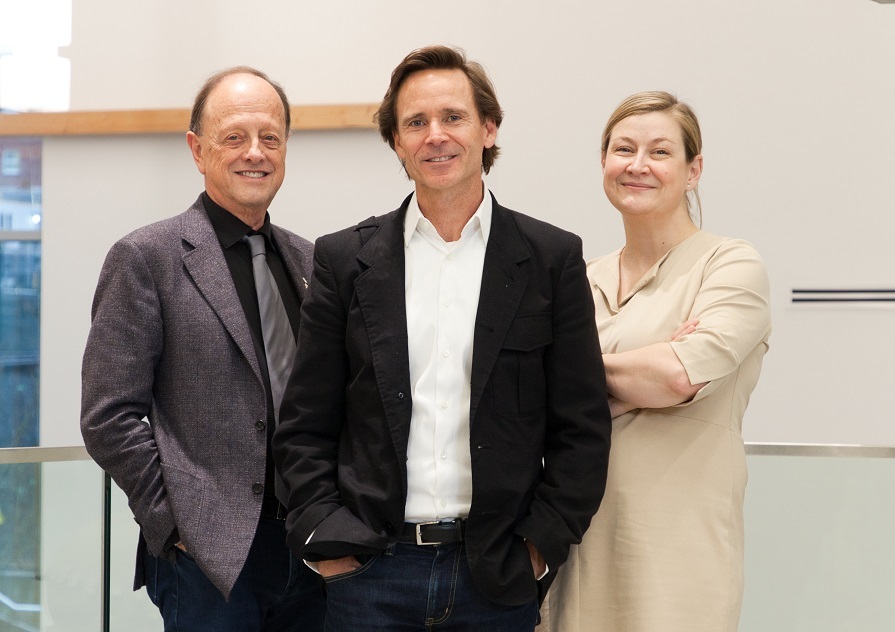 Posted on November 14, 2017 | Updated August 06, 2019, 9:06am
Ian Gillespie's generous donation will be used to fund new scholarships, grants and equipment.

Donation funds new scholarships, grants, and equipment
Emily Carr University of Art + Design (ECU) announced today (November 14), a major gift of $2.5 million from Ian Gillespie. Central to the donation is a $1 million commitment for scholarships, research grants, and new equipment for the Ian Gillespie Faculty of Design + Dynamic Media. Twenty per cent of scholarship funds will support Indigenous students at ECU.

"We believe Emily Carr University is one of the jewels of our province. I hope that this is the beginning of a long-term relationship with the school. It is our belief that fostering the growth of our creative economy is critical to the success of our community in the coming decades. I would also like to thank Ron Burnett for his incredible leadership and passion."

"This donation will have a tremendous impact on our students and our ability to support the creative sector in BC and Canada. Design is emerging as one of the most important areas of the creative economy. These funds will provide our students and faculty with the resources they need to excel, explore, and think differently about creativity and how it shapes our world."
As part of the commitment, $1.5 million will be applied towards ECU's THE BIG IDEA capital campaign to help fund the new Great Northern Way campus. The campaign raised $24.5 million, including $315,000 from students themselves. ECU officially opened the doors to the cutting-edge campus on September 5.

Dr. Burnett notes that without the generosity of our donors, this facility could not have been built. We are profoundly grateful to the individuals, companies and non-profits who have made the new campus a reality for our students.
The Ian Gillespie Faculty of Design + Dynamic Media responds to the complex world around us by enhancing understanding of social context and connections as one of the most respected graphic, media, and applied art and design schools in North America. It offers interdisciplinary design studies in sustainability, health care, regional and recreational products, systems and information design, typography, visual communications and storytelling, commercial, experimental and 3D animation, film and video, and interactive and integrated design.
Image L - R, Dr. Ron Burnett, President + Vice-Chancellor, Ian Gillespie, Bonne Zabolotney, Vice-President Academic + Provost