New Year, New Home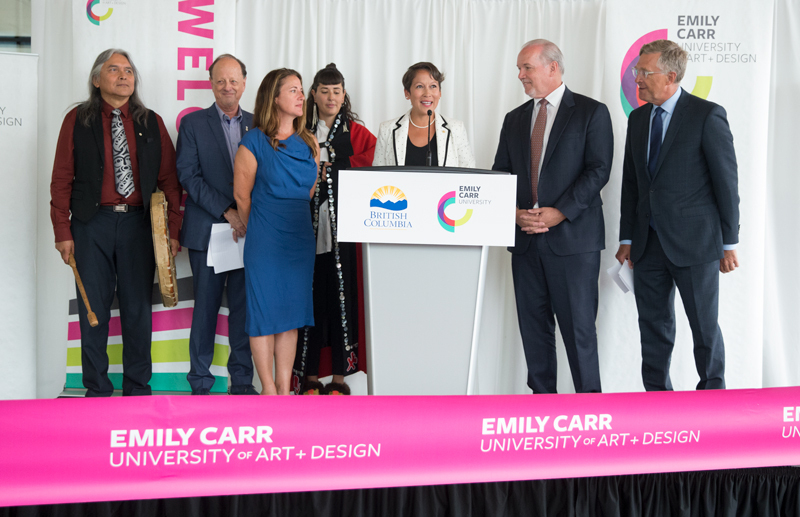 Posted on September 29, 2017 | Updated August 06, 2019, 9:06AM
A new chapter in the history of Emily Carr University of Art + Design!
It's been a fantastic start to the new academic year!
We were incredibly honoured to have Premier John Horgan and Advanced Education Minister Melanie Mark, conduct our official ribbon-cutting event on September 5. The morning's activities included a welcome song from alumnus Xwalacktun, speeches by the Premier, Minister Mark, President + Vice-Chancellor Dr. Ron Burnett, Chancellor Geoff Plant, Board Chair Kim Peacock and alumna Tsema Igharas. Following the ribbon-cutting, tours of the new facilities took place.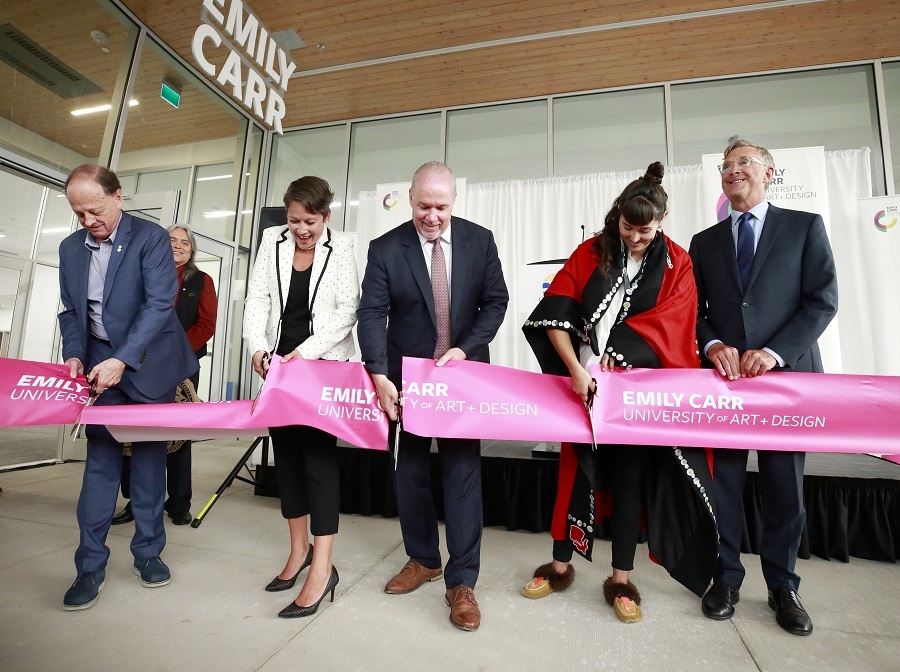 Our new campus is the first purpose-built art and design education facility in Canada. And, for the first time in our 92-year history, we own both the building, and the land that it occupies. The new space allows us to meet increased student demand, accommodate current and emerging program areas, and build on our reputation as a leader in developing world-class creators.
The opening event marked the start of a new chapter in Emily Carr's history, and we were thrilled to have so many of our students, alumni, staff, faculty, friends, and supporters with us to share the moment.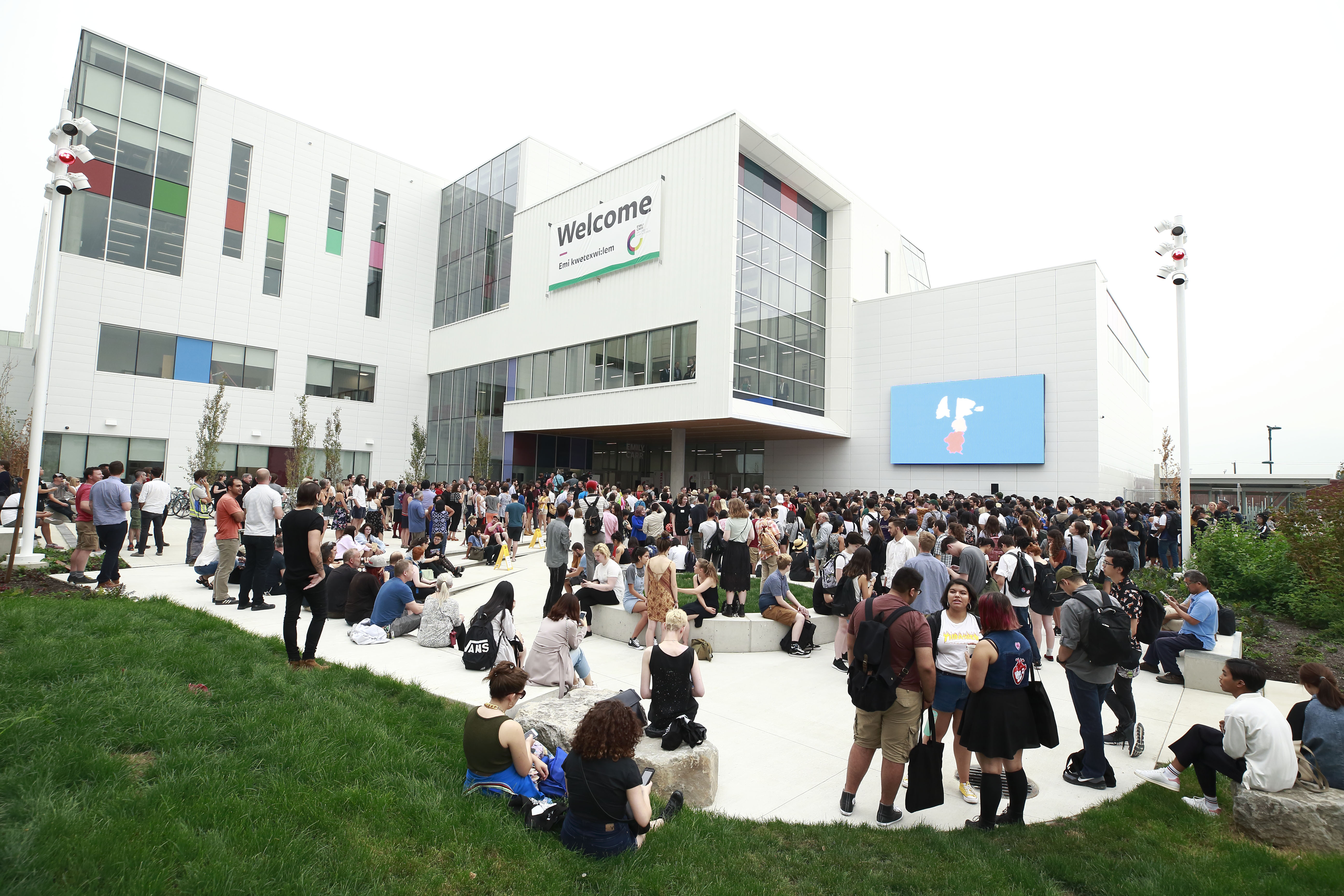 Bright and early, before classes began on September 11, our new campus played host to the live portion of Global's The Morning Show, featuring interviews and demonstrations for their television audience. Our thanks to Global's Jordan Armstrong, and to all who set their alarm clocks a little earlier to help showcase our fantastic new space!

Later in the day, students, faculty, and staff were welcomed to the start of the school year with an incredible lunchtime performance by the Git Hayetsk Dancers, organized by Brenda Crabtree, Director, Aboriginal Programs. Led in partnership by Mike and Mique'l Dangeli, Git Hayetsk (which means the people of the copper shield in Sm'algyax) is an internationally renowned Northwest Coast First Nations mask-dancing group who have shared their songs and dances with audiences around the world since 2003.

Don't forget to mark your calendars for The Big Reveal - our Open House takes place October 27 + 28. We can't wait to show you around!