Adding Some New Colour to the Centre for Digital Media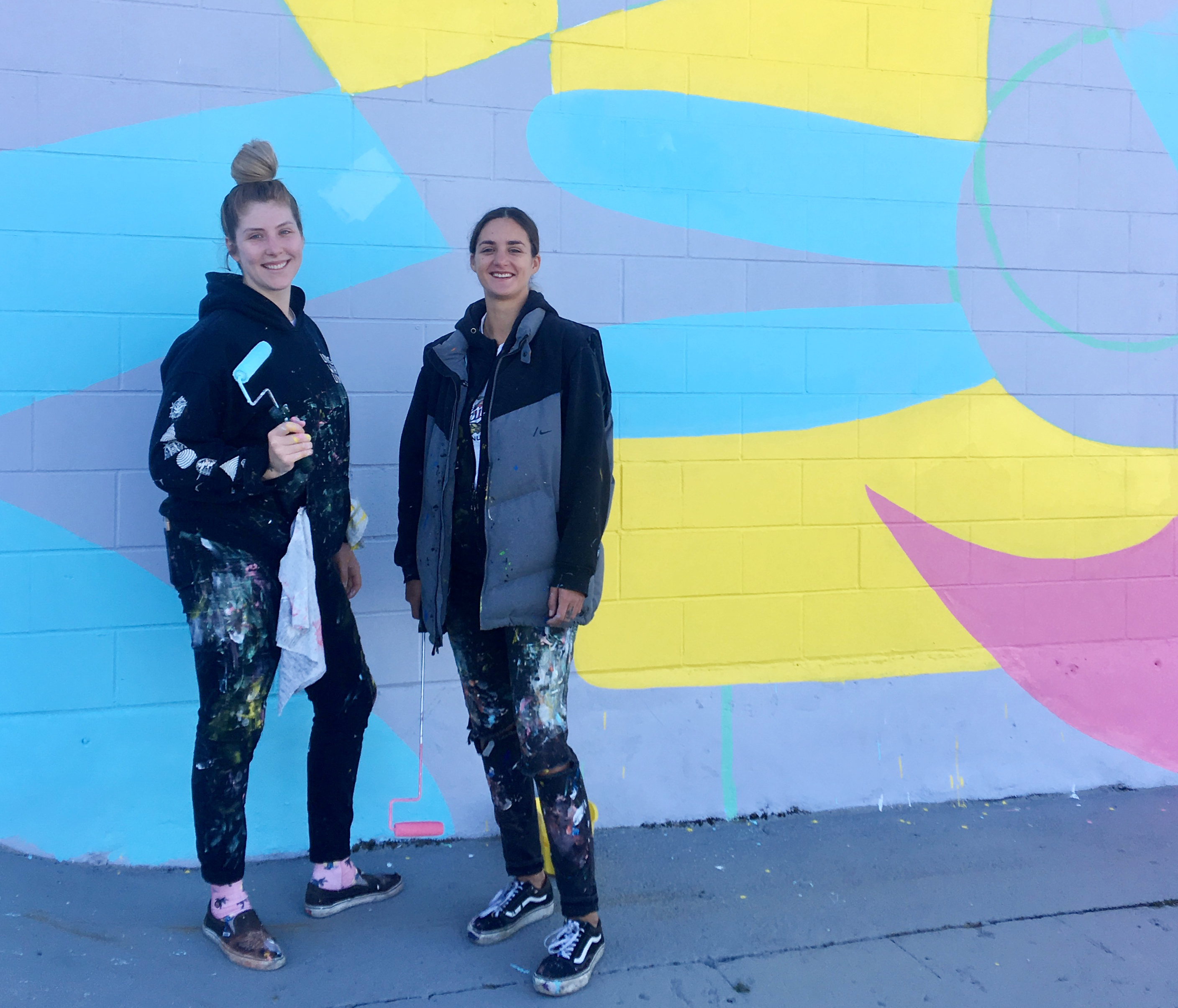 Posted on October 31, 2018 | Updated August 06, 2019, 9:07am
Alumni Ali Bruce + Victoria Sieczka share their new mural, Interface, on the north wall of the Centre for Digital Media.
Emily Carr alumnae Ali Bruce and Victoria Sieczka recently collaborated on Interface, a massive mural for the Centre for Digital Media (CDM). The mural is a joint project of the CDM, the Great Northern Way Trust and Emily Carr University, and funded by the Trust, PCI Development and Low Tide Properties.
Ali and Victoria were kind enough to share some details about the piece (and some amazing photos!) with us.
Emily Carr: How did you get connected with Vancouver Mural Festival?
Ali + Victoria: We worked with VMF during it's inaugural year, 2016, along with a lot of our friends! We both worked on a large mural behind Burrard Arts Foundation. It was exciting to see some of our favourite local artists work on their first large scale pieces, ourselves included. Its been amazing to watch the festival grow since then.
What was it like working on this project together?
This was not our first mural, but it was definitely the largest, and the first one that we worked equally on. Over the past three years, we've worked on many murals inside and outside, and have always helped each other paint. Working together was easy as we've done it so many times before, because this was an equal collaboration we were able to see the final vision together from the start.
Ali painted with Vancouver Mural Festival in 2016, and Victoria painted for Granville Island's Art Smash this past summer.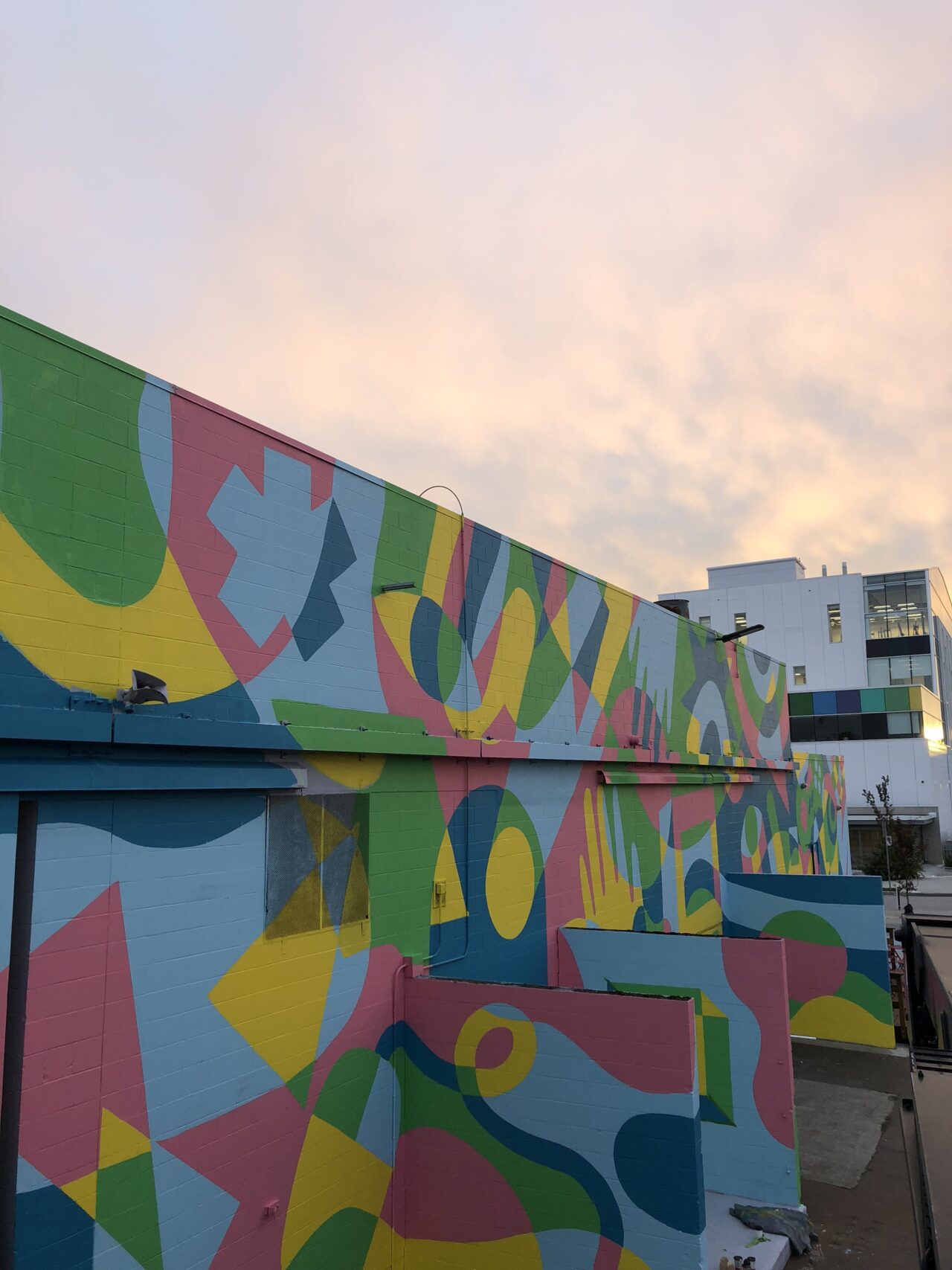 What was the inspiration for the mural?
The inspiration for the design was of course digital media! We drew inspiration from vintage technology, like old Mac desktops and gaming systems. We wanted the technological elements to mix with hands, eyes, and human like characters to represent humans' interaction with these devices.
What was your favourite part of this project?
We were super excited to come hangout at the Centre for Digital Media as well as the new campus, because we met and graduated from Emily Carr together.
As friends who have separate art practices, it was really rewarding to be able to work on something of this scale as a team, plus its always nice to paint outside. Painting a mural of this size was a challenge, which comes with the reward of feeling like you accomplished something really huge. Murals are exciting because they get to live in a public place, and people will continue to have interaction with it as time goes on.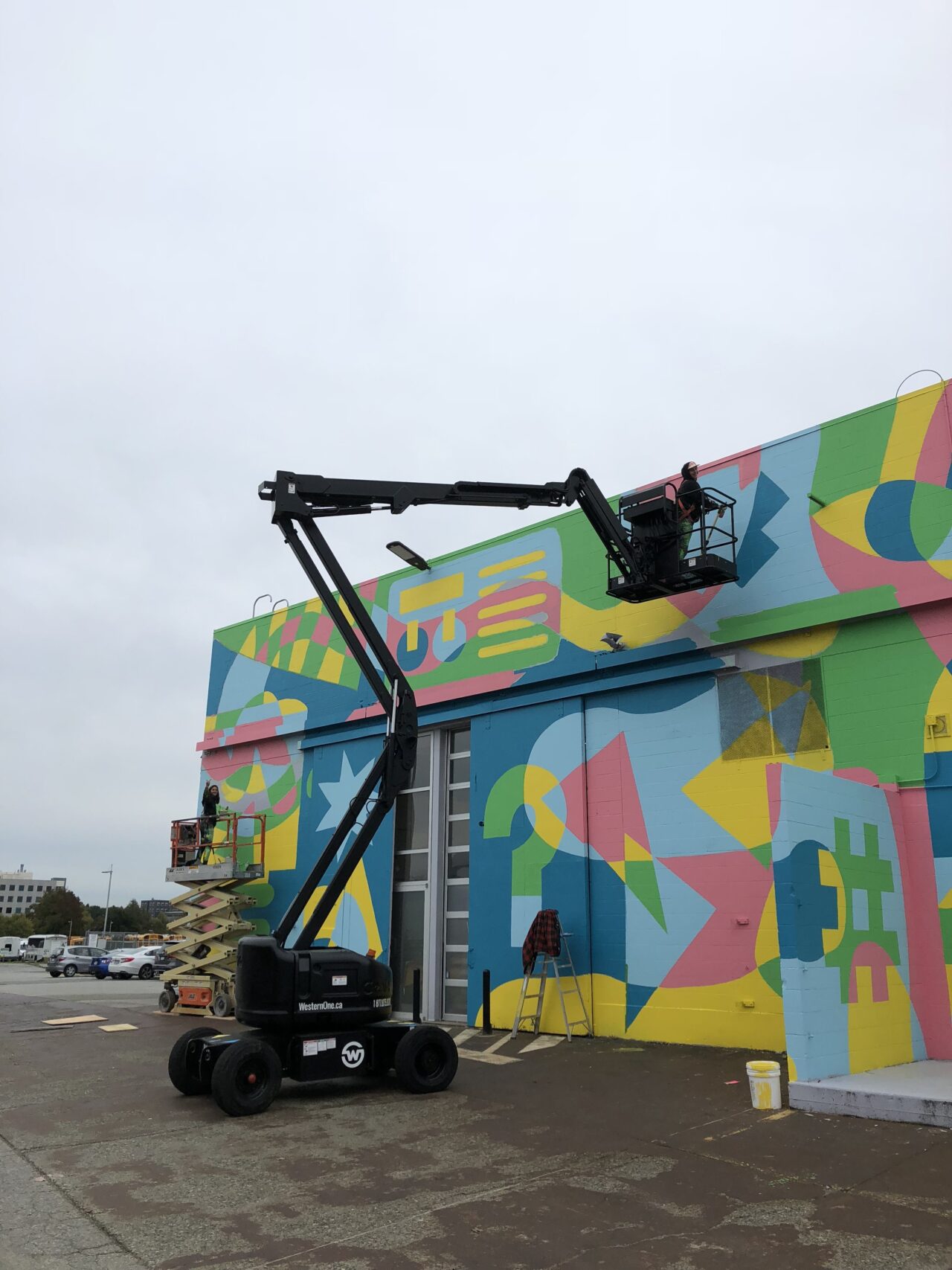 What are you working on now?
Victoria is working in graphic design and illustration, and created the cover for the next issue of SAD Mag, which will be released soon. Ali is focusing on tattooing and painting. We both have some indoor murals in the works.
Where can people find you?
Follow us on Instagram! Victoria is @badbloodclub and Ali is @alitbruce