Ola Volo's Advice for Aspiring Illustrators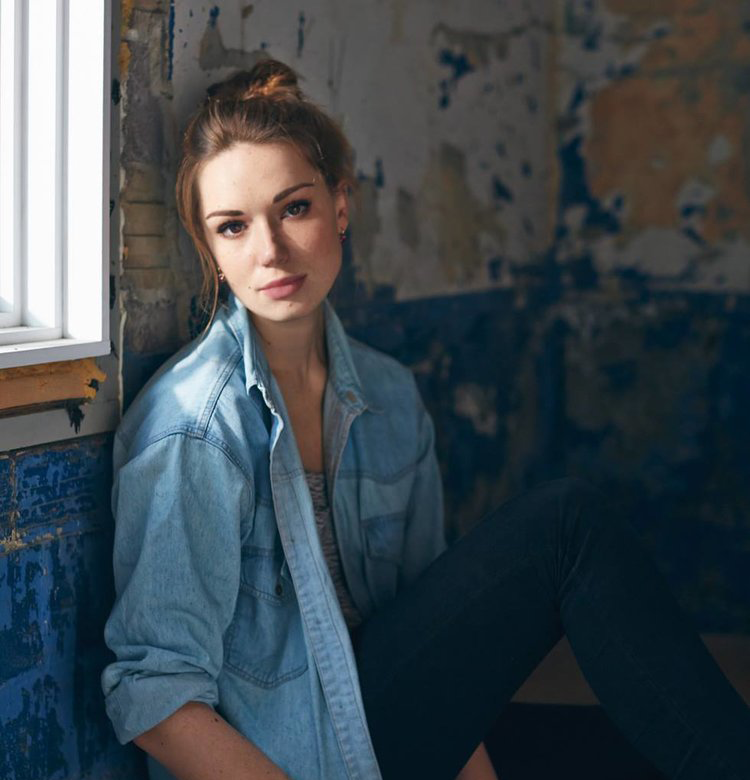 Posted on November 30, 2018 | Updated August 06, 2019, 9:07am
The illustrator and muralist shares her journey from Emily Carr student to international artist, and her tips for fledgling artists.
Since graduating from Emily Carr in 2012, illustrator Ola Volo has built an international career as an artist and muralist. She has done commercial work for clients including Lululemon, Starbucks, Hootsuite and TELUS, and her murals appear in cities including Montreal, Los Angeles and Monterrey, Mexico. Recently, Art Rapture presented her solo show King.Queen.Lovers.Fool. in Vancouver.
Ola, who lives in Montreal but travels frequently to Vancouver, told us about her journey as an artist and shared her advice for Emily Carr students who want to pursue illustration careers.
---
"I started at Emily Carr because I took night courses when I was in Grade 12. I loved art, and knew that this is it for me," Ola said. "When I started my degree, it was still the Emily Carr Institute of Art + Design — this was 2007 — and there was no illustration program." So despite her interest in fine art, after Foundation year she began studying communication design and typography.
"I loved it but found it frustrating, because I don't like rules and layouts. I felt constrained." she said. "At the time, there was such separation between Fine Arts and Design; you were either in one or the other." She felt like the kind of professional artist that she wanted to be wasn't represented by any of the programs available. "I wasn't finding my style or my voice. But I really wanted to go study abroad, even before I started at Emily Carr, so in my third year I went on exchange."
While on exchange at the Willem de Kooning Academy in Rotterdam, she had an epiphany. "I was focusing on design there, but they had minors, and they told me I should do illustration. I didn't even know what that was. They also suggested I do fashion and textile courses, and I was the worst at those. I spent six months on this giant loom trying to make a sweater. Textile was not for me but illustration was a hit."
"When I got to the illustration class, it was amazing. Everyone there felt like my people, like they were already my friends," she said. "I wanted to make art really accessible and put it on as many things as possible. So while I was at Rotterdam, I had my first opportunity to do that. There was this restaurant called Worlds — they had a dish from every country in the world — and everyone in the class got to do their interpretation of that, and create a menu and placemats. That gave me a chance to bridge my fine art and design work together. And during that project I started researching patterns and enhancing my work with them."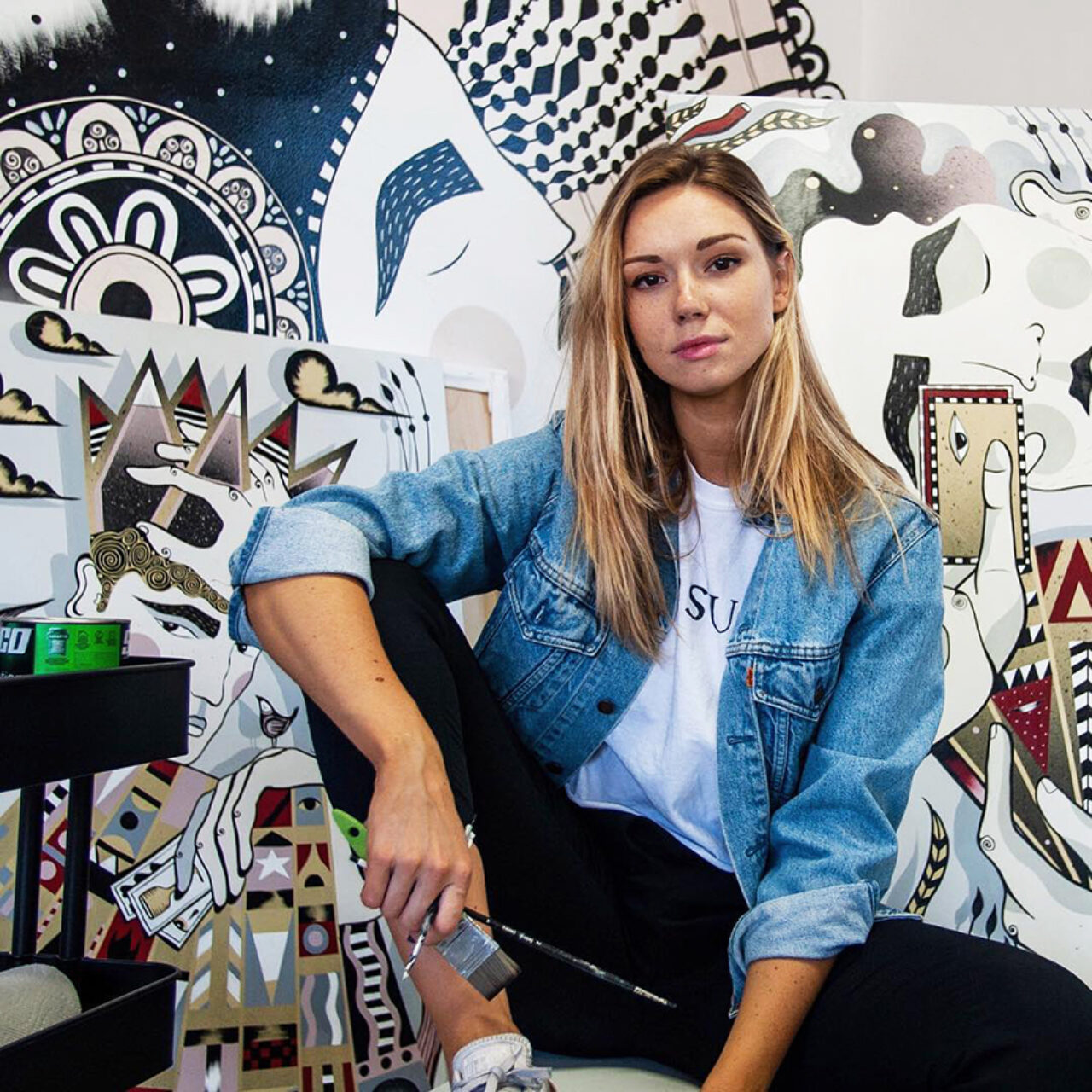 "When I came back I was so excited about illustration, but Emily Carr still didn't have a program. So I was like, 'Fine, I'll do a Fine Art Degree.' Even though it was going to add a year to my degree as I was almost done my COMD program."

But then, in May 2010, Durwin Talon joined the University and started the Illustration program. "It was too late for me to do that major, but I took all their courses, and they were so supportive of their students," said Ola. "Durwin and his wife Guin really supported me and believed that I should pursue illustration.''
"They took some of their students to New York after we graduated, we met with companies like Penguin Books and Harpers. We got real life critiques on our portfolios. That was the first time I could see a possible space for myself in the art world. So often in art school, the lectures were by these older male artists, and I couldn't picture myself in their shoes. But in New York, I saw such a variety of people working, and I could see how illustration was used in the world. I felt like this could be my world."
After graduating, Ola continued working in the sales job that had supported her through school. "That was an interesting job because it taught me about having clients and making sales. When I quit that job, and I was trying to get illustration work, I used those skills and strategy. I wrote all these emails about why I was reaching out and how they would benefit from my work. I had to pitch."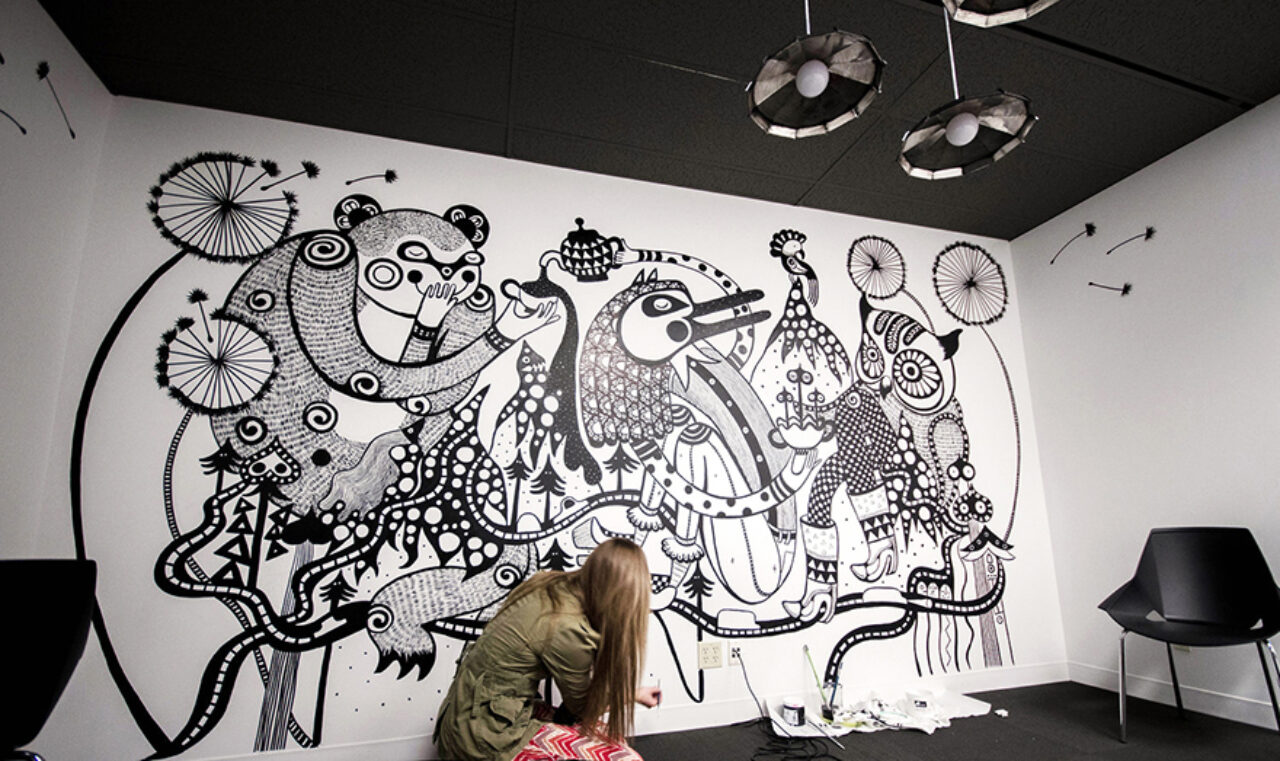 Just one day after quitting her job, Ola started working on her first mural project at Hootsuite, alongside other muralists Carson Ting and Steve and Sandy Pell. While chatting with Carson, Ola realized she hadn't yet learned how to make an estimate for her work, or create an invoice for a client.
"Carson told me to use FreshBooks, and I learned how to put together a client list and do an estimate and all that. It was so simple, and I remember thinking, I wish someone could just give me a crash course in all of this. Like, how do you know what your rights are? How do you put a contract together? How do you finalize a proposal and set a deadline?"
After the Hootsuite mural was finished, Ola was inspired to buy a one-way ticket to New York City to spend the summer pitching her work. "I literally just cold-called and emailed people, reaching out to agencies and magazines and blogs. I found contacting blogs that featured artists and pitching them in a really sincere way, that was the most helpful. I didn't have any luck sending my work directly to art directors, but those art directors did see my illustrations on blogs that featured emerging artists, and then I started getting work."
Ola encourages other illustrators to reach out and pitch their work. "Design and ad agencies, they see hundreds of portfolios from photographers every year, but only a handful from illustrators. Why are illustrators so shy? We should be taking up space in that world. Aspiring illustrators should demand a meeting and bring their portfolio.''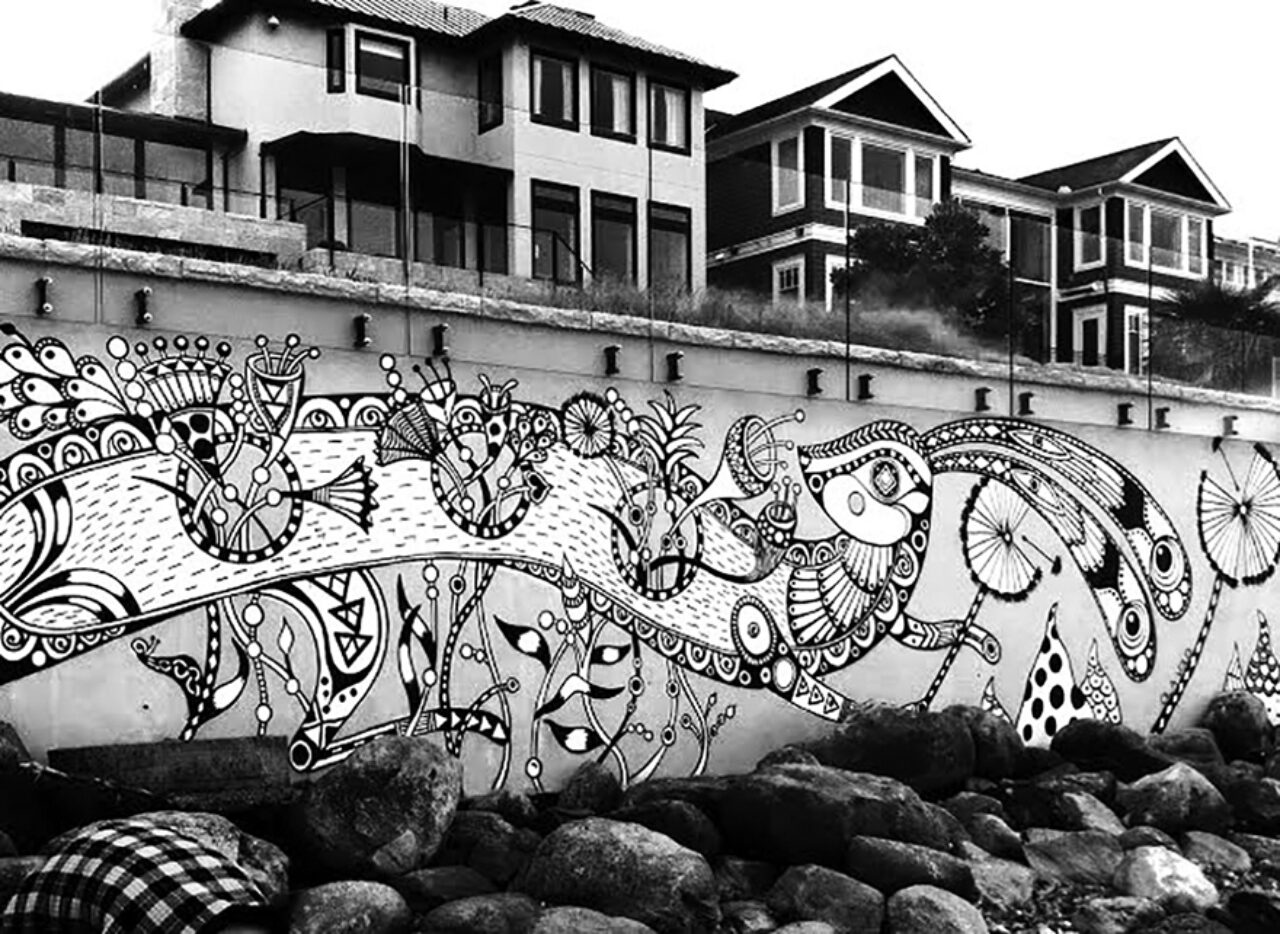 Shortly after returning from New York, Ola started working on her first big paid project, painting part of the seawall below Lululemon founder Chip Wilson's house.
"Graeme Berglund was managing this project and he had seven artists painting murals, and one of them broke his leg on the way to the site. I'd just met him a week before, so he called me and asked if I wanted to fill in for the artist. So that's how I got that job – because some guy broke his leg."
"I showed up on the beach with this big paint can and a ladder. All the other guys had cans spray paint and they were just staring at me. I was trying to paint the wall with a brush, but it was wet—it was November and it was on the beach, so everything was wet—and none of the paint would stick. Eventually, one of the artists, James Knight, gave me a spray can and suggested I try it out. It was so much easier and more productive. Suddenly I had all this much room to experiment."
"That was such an uncomfortable experience, but I learned so much. My most uncomfortable moments are where I grow the most."
The mural Ola created behind Chip Wilson's house was eventually painted over, but a neighbour saw her working and invited her to make a mural on the seawall beneath his house. That mural, , is still there.
After several years of working out of Vancouver, Ola made the move to Montreal, hoping to connect with their massive mural festival, a ten-day event that shuts down Saint-Laurent Boulevard so that festival-goers can watch muralists paint live.
Participation in the Mural Festival is by invitation-only, but fortunately for Ola she bumped into the founders of the festival on one of her first nights in Montreal. This lucky coincidence led to her creating a mural for the 2017 festival. Being a part of the festival connected her to the arts community in Montreal and opened up new opportunities for work in the city.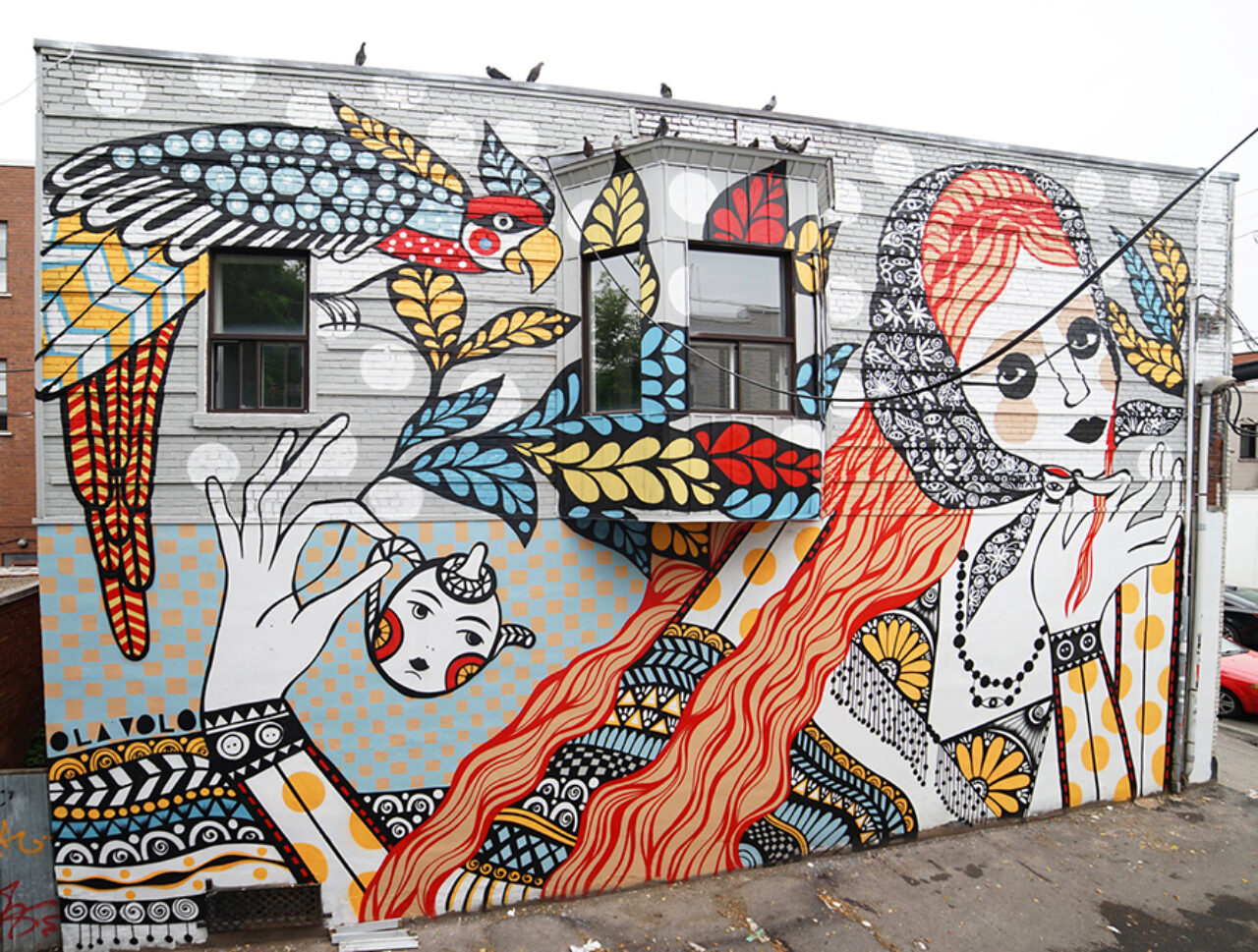 Now that she's established her career, Ola receives lots of emails from other aspiring artists looking for advice. While she's happy to share what she's learned, she encourages artists to look for the answers first before asking questions. "Most of the answers are on the internet. And if you get stuck, then reach out. I'd always take artists who'd been in the field for a long time out for coffee and ask them a couple questions. But also, sometimes you just have to wing it!
"I also think the most important thing is to start getting really involved in the arts. Come to shows, support artists, go to their openings, go to different galleries, talk to the gallery owners. Connect with people! It has to be part of your goal that you want to give back. In order to receive you have to give back."
Curious about pursuing a career in Illustration? Explore our Illustration Major program today.