Alum Zandi Dandizette Debuts at Satellite Art Show
Posted on December 04, 2018 | Updated August 06, 2019, 9:07am
"Soft Power," a two-person pop-up exhibition, will be seen by thousands of art lovers + collectors at the Miami event.
Alum Zandi Dandizette (BMA 2014) will make their debut at Miami's Satellite Art Show with Soft Power, a two-person pop-up exhibition co-created with artist Julia Sinelnikova. Miami Art Week, which takes place from December 4-9, hosts 20 international art fairs, more than 1200 galleries and thousands of artists.
Soft Power transforms a 40-foot shipping container in Miami's Wynwood neighborhood into an alternate reality filled with light art, absurdist paintings, and living performances. Soft Power references memes and the comic imagery of Disney, as opposed to the "hard power" of guns andmilitary force. It is also a term for soft bodies, focusing on empowerment of forms beyond societal norms. Zandi and Julia are two queer artists who came together through an underground online community, where they share their interests in new media art and gender studies. Each a conceptual artist, performer and craftsperson in their own right, the artists work to transform alternative spaces into new realms, using the symbols of the cave and the cocoon to enrapture viewers on spiritual and subconscious levels.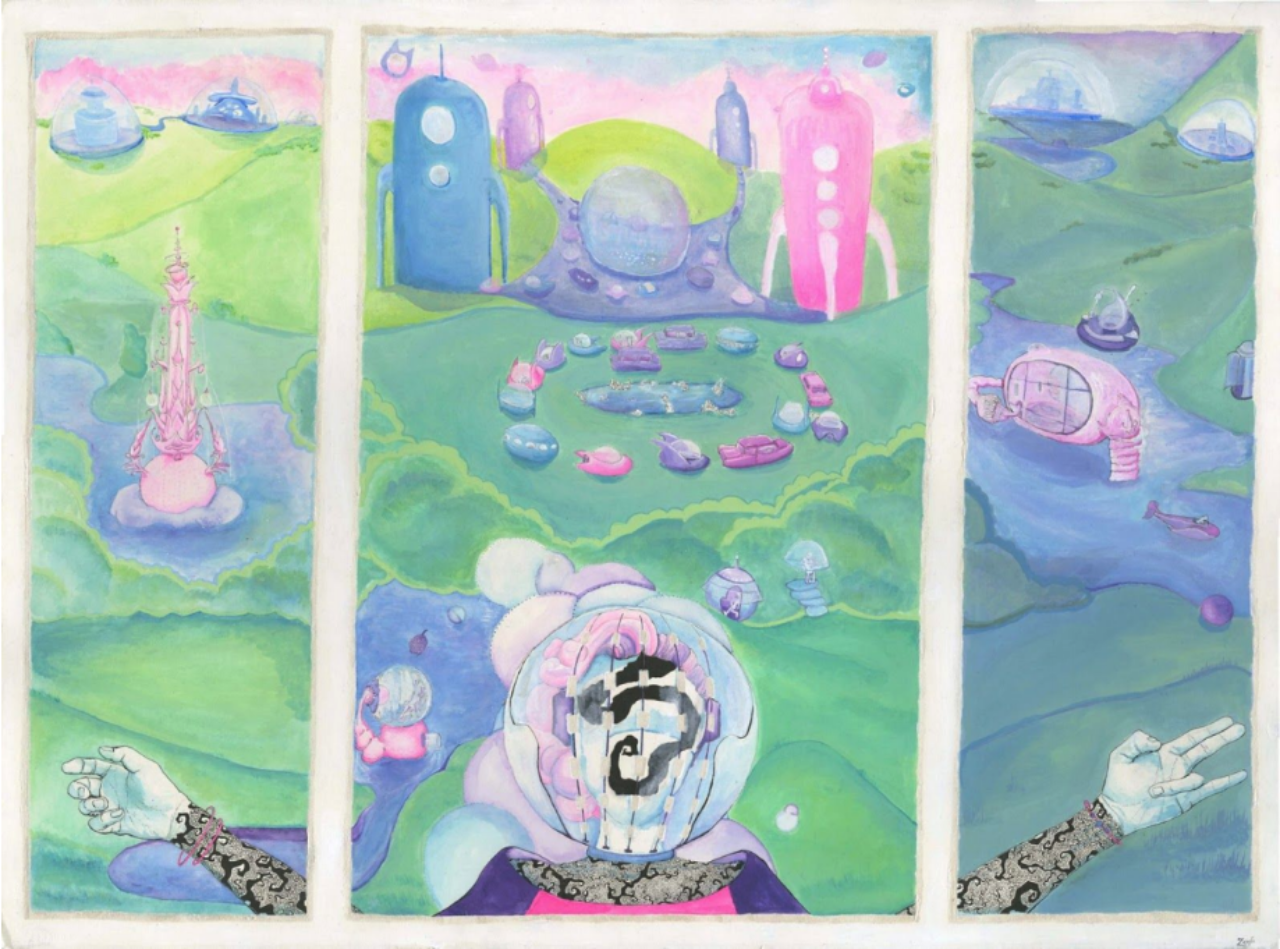 Zandi, who is also the founder and director of the James Black Gallery in Vancouver, is excited about the opportunity. "I was overwhelmed with Miami Art Week last year, and had no idea something like that could exist," they said. "I did a tour of all of the art fairs present during Miami Art Week in 2017 and Satellite Art Show made a big impression on me. Not only was its location similar to the looks and feel of the gallery I run (and the arte povera movement), but the work that had shown there seemed strong conceptually and playful within an interdisciplinary format. When researching it afterwards I realized some of the artists I am influenced by have shown there in past years so I set my heart on trying to get accepted in it."
They added, "As I've mostly shown within the Vancouver metro region, getting to share the work I do with an international audience feels really special. I want to find out how it's read by folks with different backgrounds than myself and am excited to see the response and be invigorated by the energy that something like this has."
More information about Soft Power is available on their Facebook event page.