Artist + Curator Steven Lam Joins ECU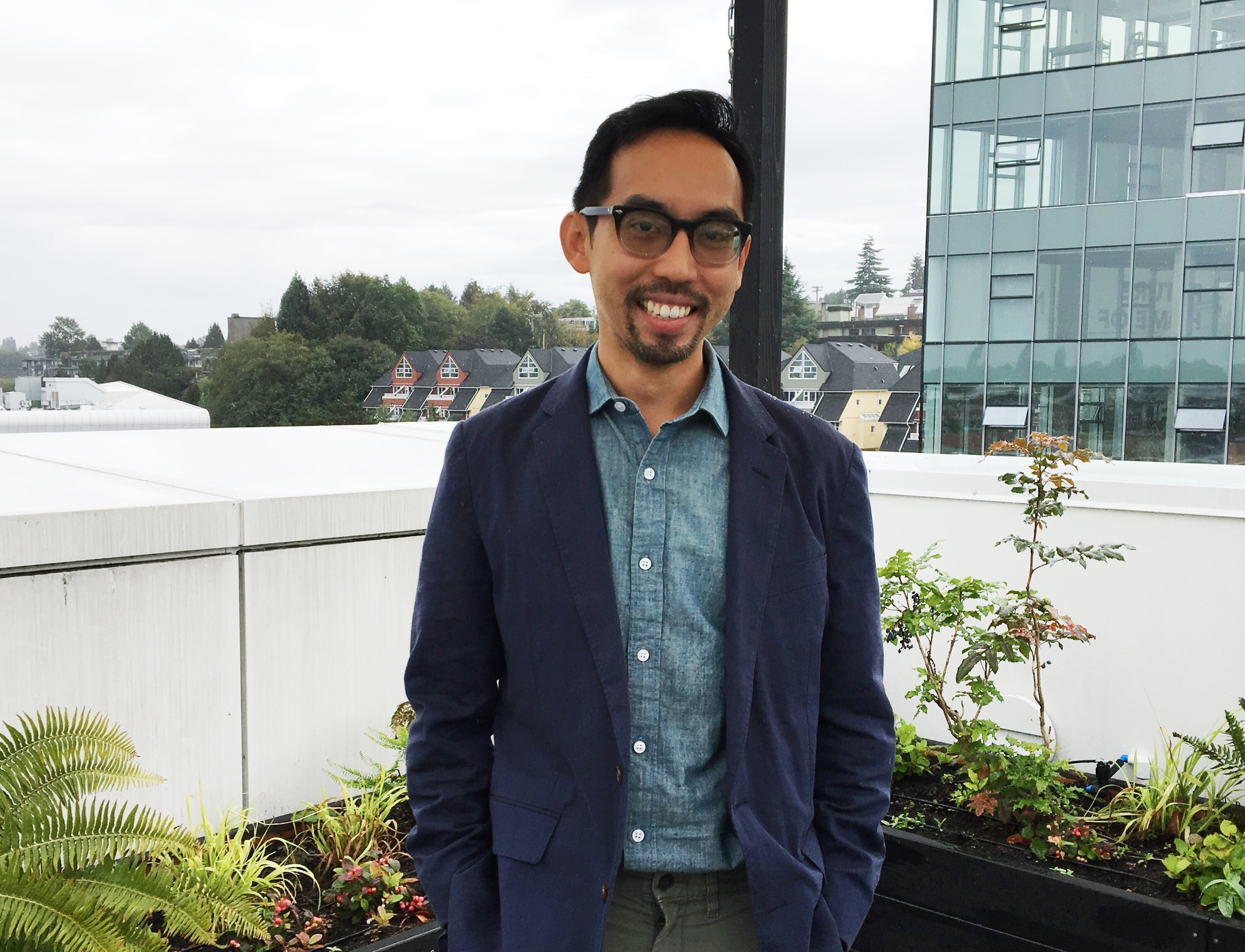 Posted on September 11, 2018 | Updated August 06, 2019, 9:07AM
Meet the new Associate Vice-President, Research + Dean of the Jake Kerr Faculty of Graduate Studies.
In August, Emily Carr welcomed Steven Lam as our new Dean of Graduate Studies and Associate Vice-President of Research. Steven comes to ECU from Purchase College, State University of New York, where he taught in the graduate and sculpture programs and served as Director of the School of Art + Design.
In this new role, Steven will oversee both ECU's graduate programs and the research initiatives of the university, and develop the next iteration of the university's strategic research plan. His goal is to promote and catalyze research activities at ECU, and support long-term art and design projects with social consequence.
Steven received an MFA in Art from the University of California, Irvine. UC Irvine is a public university with progressive values; at the time it was one of the few graduate programs that supported rigorous studio training with a deep investment in critical theory. His graduate studies began shortly after 9/11, when universities were grappling with discussions of ethics, representation, and politics. "I started grad school in a unique socio-political moment. Additionally, the program has a long legacy of conceptual art and post-studio practices. It was a school that emphasized not just skills and techniques, but how artists can also create interventions in systems."
This systems-based approach shaped his own belief that it's important to provide a broad arts education that trains students to be critical and adventurous generalists. "I don't believe in specialization," Steven says. "While it can be wonderful to be absorbed in a single field, industry has created a market fiction in which the role of education is merely seen as job preparation, not lifelong experimentation, learning, and understanding. And furthermore artists and designers are not fixed, predetermined entities."
"If there are ways to encourage more interdependence, a sense of curiosity that cuts through multiple disciplines, ways of making and being, it's better for the world, our fields, and our students."
Though he trained as an artist, Steven identifies as a curator and educator. Following his MFA, Steven completed the curatorial track of the Whitney Museum Independent Study Program in New York City, a small and rigorous post-graduate fellowship. He began his teaching career at the School of Visual Arts in New York City, where he taught sound and performance theory, before joining Cooper Union as the Associate Dean of the School of Art.
In his new role, Steven's first priority is connecting with students. " I was lucky to have had great teachers in my past and that I had the opportunity to work in two exciting and progressive universities in NYC. Those experiences deeply shaped my understanding of education. Students are what make an institution. Students are the future of our fields. They're ten times ahead of institutions to a certain degree."
He also plans to increase opportunities for student participation in research, in order to build connections between the graduate curriculum and research activities. "I'm very impressed with ECU's research centers and our faculty. We have an amazing group of innovative thinkers and makers here. I hope to continue to support and realize a unique academic environment for graduate students in which coursework and research are entangled."
Steven believes it's essential for universities like Emily Carr to connect their artistic and research activities to their local communities and urban environments. "I don't believe in an ivory tower model of a research university, we need more institutions that support and build alliances. "
"I like the 'search' in research," he explains. "It can't just be about the acquisition and ownership of intellectual property. Research universities need to do more than trade knowledge capital. It's not static like an object, it's a process of collective understanding and becoming that has powerful implications for social transformation. ECU is a public university and I look forward to working with the community in supporting the public research mission of this unique, historic and influential art and design institution."