Brandon Gabriel | Coast Salish Stories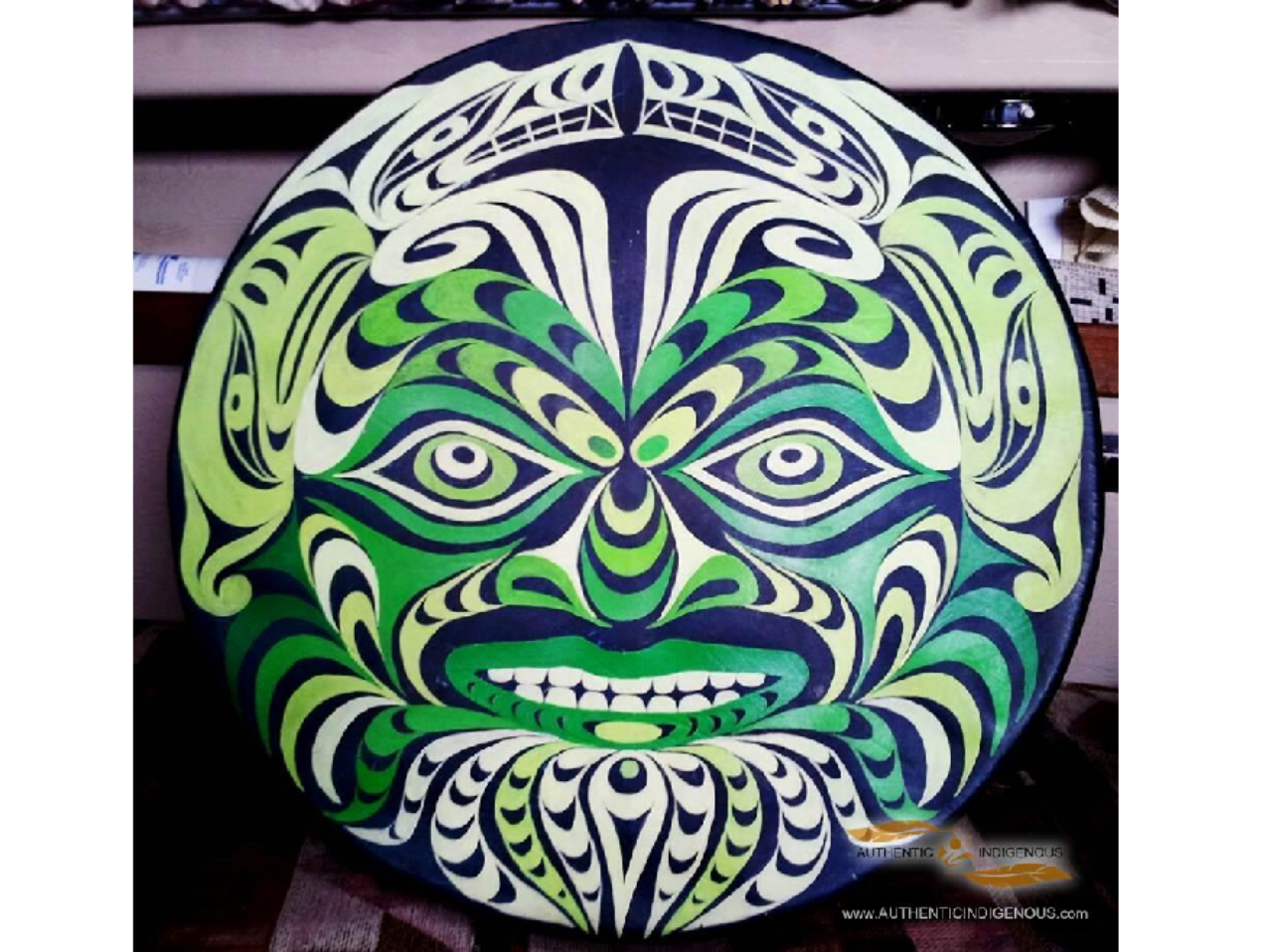 Posted on January 27, 2018 | Updated August 06, 2019, 9:06AM
Brandon Gabriel's work has been exhibited in the United Kingdom, Hong Kong, USA, and across Canada.

You can learn about traditional Coast Salish drumming in an upcoming presentation at Deer Lake Gallery.
As part of the galleries Coast Salish Stories series, Brandon Gabriel (Kwelexwecten) will be on hand on Saturday, February 10 from 10am to noon.
Gabriel was born and raised on the Kwantlen First Nation Reserve at Fort Langley. He was educated in cultural anthropology, visual art and marketing at Kwantlen Polytechnic University, then received his Bachelor's degree in visual art from Emily Carr University of Art + Design. He continued his studies in Indigenous governance at the Justice Institute of BC.
Gabriel is a contemporary mixed-media artist who specializes in painting, drawing, illustration, graphic design, architectural design concepts, public art installations and photography. His work has been exhibited in the UK, USA, Hong Kong and across Canada.
For this demonstration, he'll make a traditional Coast Salish drum and perform songs as well as stories.
The presentation is free, but space is limited, so sign up ahead at www.eventbrite.ca.


Editor's Note: Brandon Gabriel graduated from Emily Carr University of Art + Design in 2006.