Design Thinking for Sustainability on Campus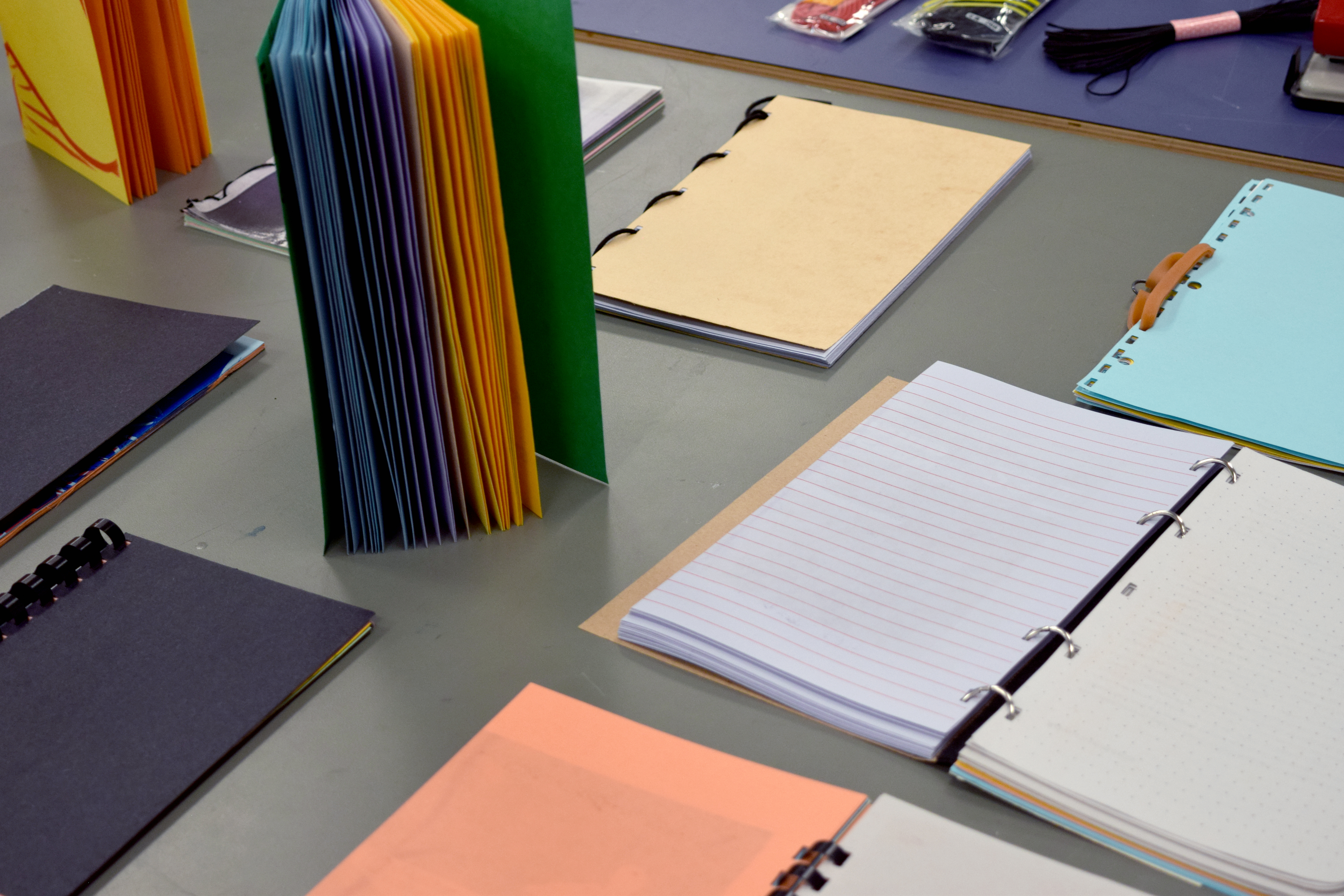 Posted on September 12, 2018 | Updated August 06, 2019, 9:07am
The Stationery Project transforms paper waste into thoughtfully-designed new products.
Last year, Communication Design faculty member Katherine Gillieson began noticing tons of paper in the recycling bins around campus - most of it clean, undamaged, and only printed on one side. At that time one of her 4th year students, Julia Pepler (BDes '18), began her thesis experiments in bookbinding with discarded papers for her grad project.

"We thought, what if we took that paper right out of the recycling bin and used design thinking to be creative with it? We could make use of this enormous quantity of waste for the benefit of the community."
Besides the opportunity for free and abundant project materials, reusing items is more efficient and environmentally conscious than recycling them. "Not everything that we put in recycling is recycled," Katherine explains. "A certain proportion is 'contaminated' and simply become garbage."
Calling the initiative The Stationery Project, she and Julia (as a research assistant) began creating prototypes from discarded paper, outdated file folders, and other paper waste on campus. Working out of the COMD Lab, they experimented with bindings, product size, and folding methods to develop products that were functional and aesthetically pleasing while also making maximum use of reusable paper waste. Using design thinking, they are working toward making a closed loop system for paper products at ECU.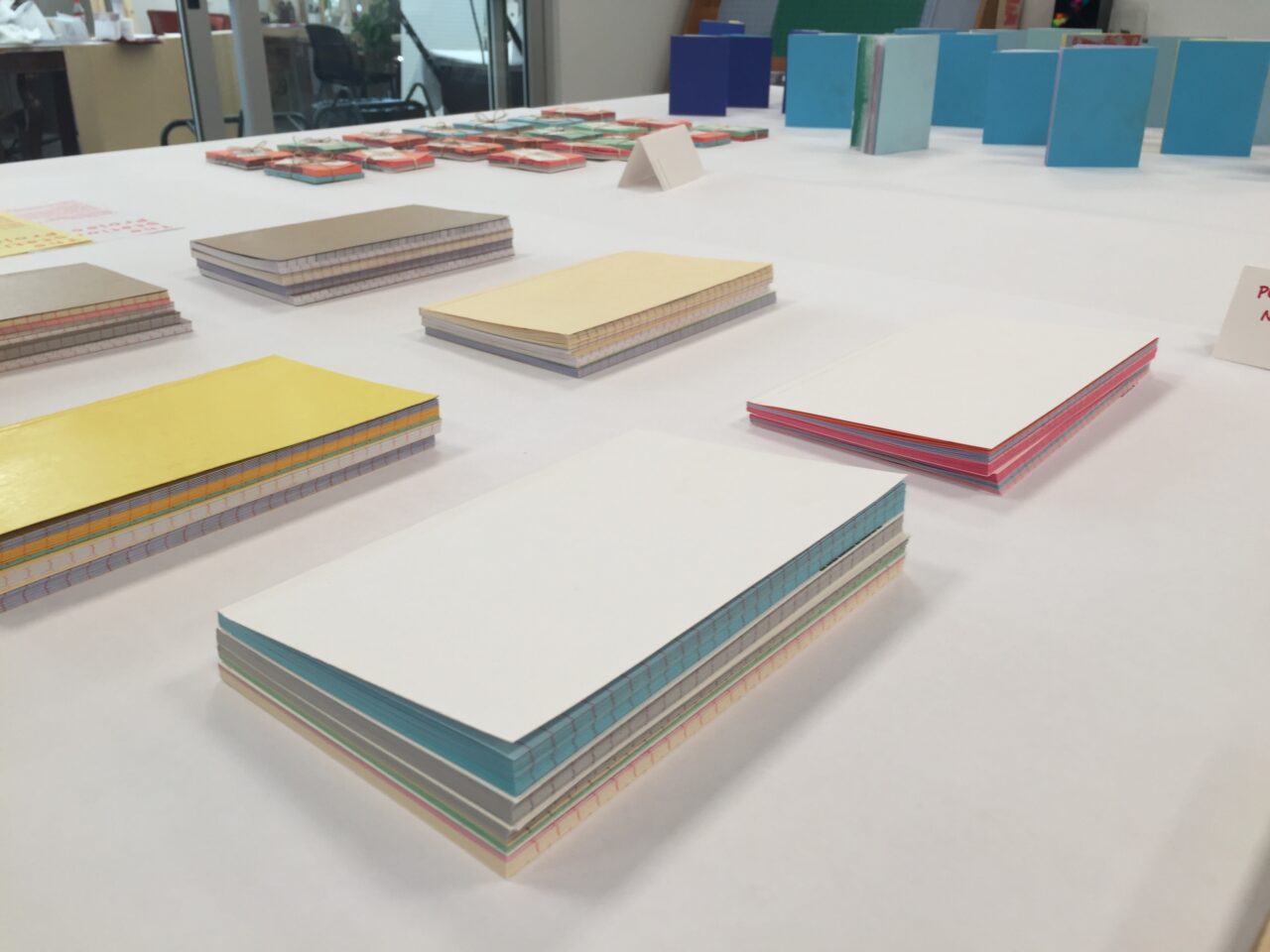 "The purpose of the project is twofold," explains Katherine. "One, it seeks to make use the large quantity of waste and off-print paper and other materials generated on campus through exploratory bookbinding and paperwork. Here the goal is to develop high-quality items of stationery useful to all members of the Emily Carr community.
"A second aim is to develop the project as a self-sustaining operation, such that the collection of paper, design and creation of products, and access by the community develops into a generative enterprise. This model provides opportunities for students while reducing recycling waste and strengthening ties across the community."
Pages are folded to conceal the printed side, and lines or dot grids are printed with the Risograph printer in the COMD Lab. "The Riso can handle imperfect paper," explains Katherine. It can print on pages that have torn corner or creases, or heavier paper stock, which is often used and discarded in the screenprinting shop.
The Stationery Project eventually settled on three products: a notepad, a small notebook, and a perfect-bound notebook. The binding comes from file folders stamped with the address of the old campus on Granville Island, which adds a nostalgic touch. The first set of products were offered in April 2018.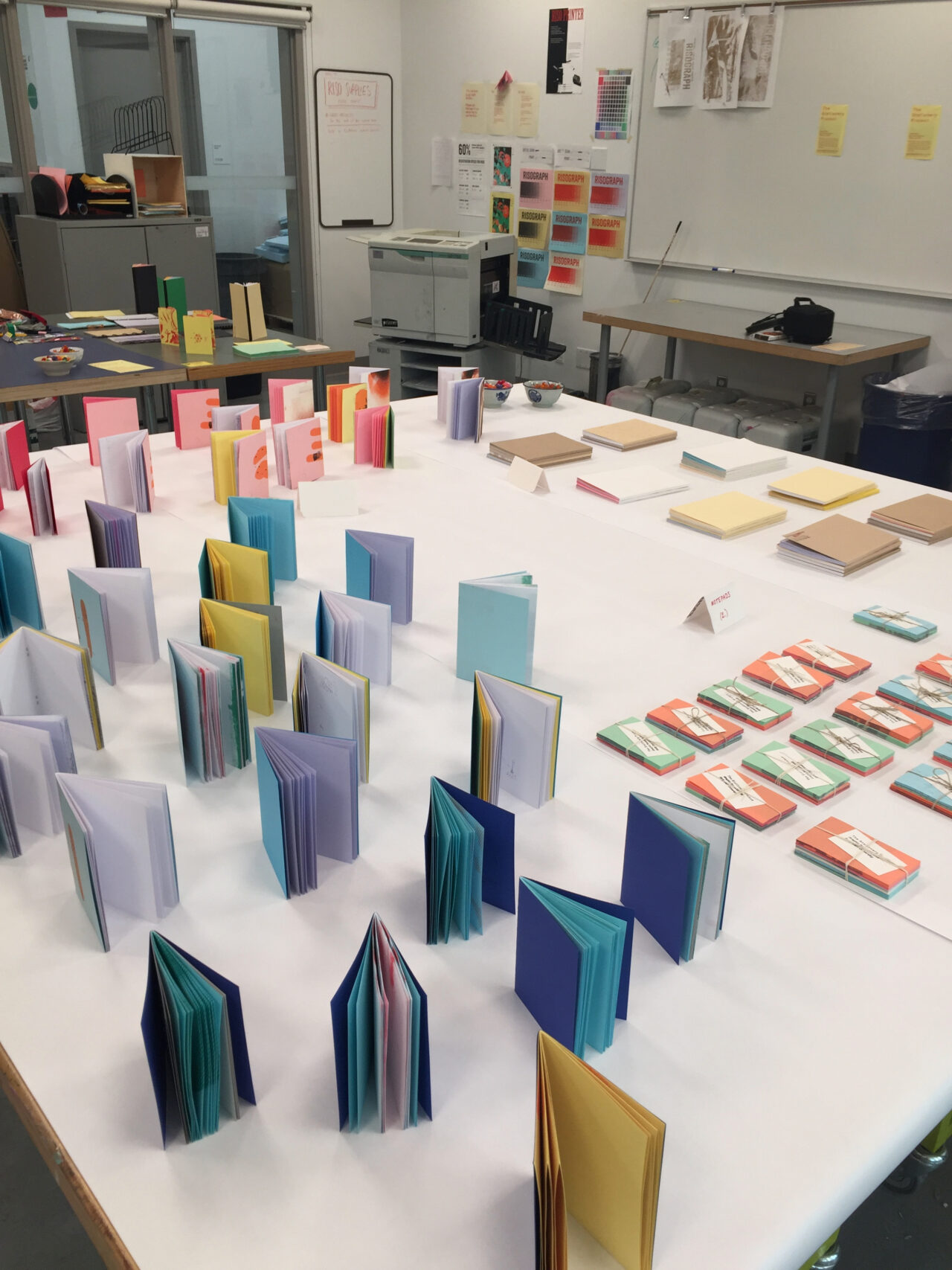 Shortly after, Katherine successfully applied for a research and technology grant from the Ian Gillespie Design + Dynamic Media Research Fund. The research grant will support two Research Assistants, including one MDes student, and increases the project team, which includes the COMD technician, two faculty members, and Katherine. The grant will fund the purchase of equipment to improve the quality and durability of products, including a two-colour digital Risograph, a manual wire-o binder, and a heavy duty corner rounder. The new equipment will increase the professional quality of products created by The Stationery Project, allowing them to offer a larger assortment of beautiful, skillfully-crafted items. It will also benefit all COMD students, who can access the machines in the COMD lab.

Katherine hopes a future phase of the project can include stations around ECU campus for Stationery Project drop-off, in lieu of recycling bins, where people could deposit paper they can't use. They also intend to hold workshops where members of the ECU community can learn about The Stationery Project's methods and make their own notebook. "If we're really successful," says Katherine, "this could become a best practice example for design thinking on campus."
Interested ECU students who want to volunteer with the project and learn creative skills and book-binding techniques can contact Katherine directly. Anyone who wants to donate used paper directly to the project can get in touch with the team, or drop off materials at the paper exchange station in the COMD lab.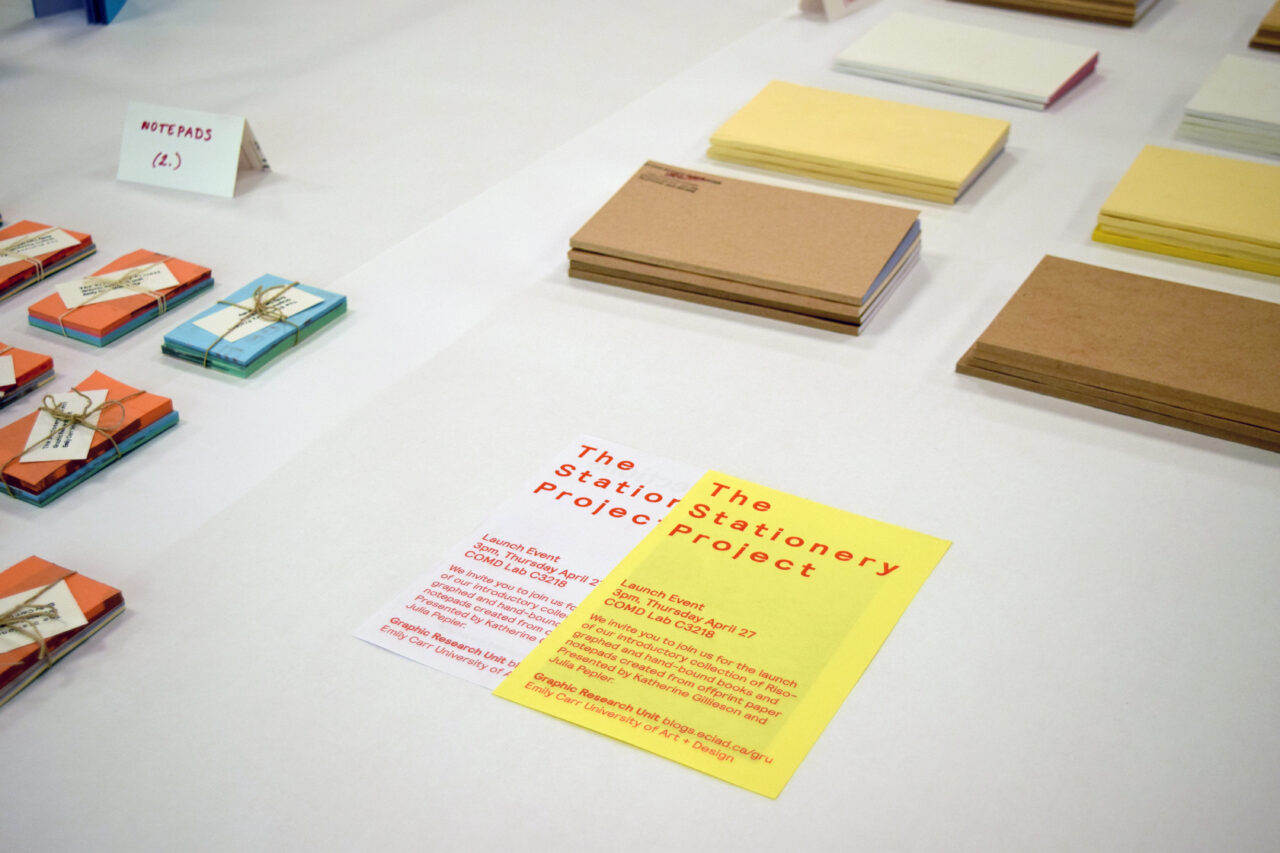 The Stationery Project will be a vendor at the upcoming Vancouver Art/Book Fair from October 19-21, selling their products to raise funds for continued research and inquiry into repurposing paper on campus. Drop by to learn how their project is enacting design thinking on campus for sustainability, and pick up a notebook while you're at it.
About Katherine Gillieson
About the Ian Gillespie Design + Dynamic Media Research Fund