New ECU campus achieves LEED Gold certification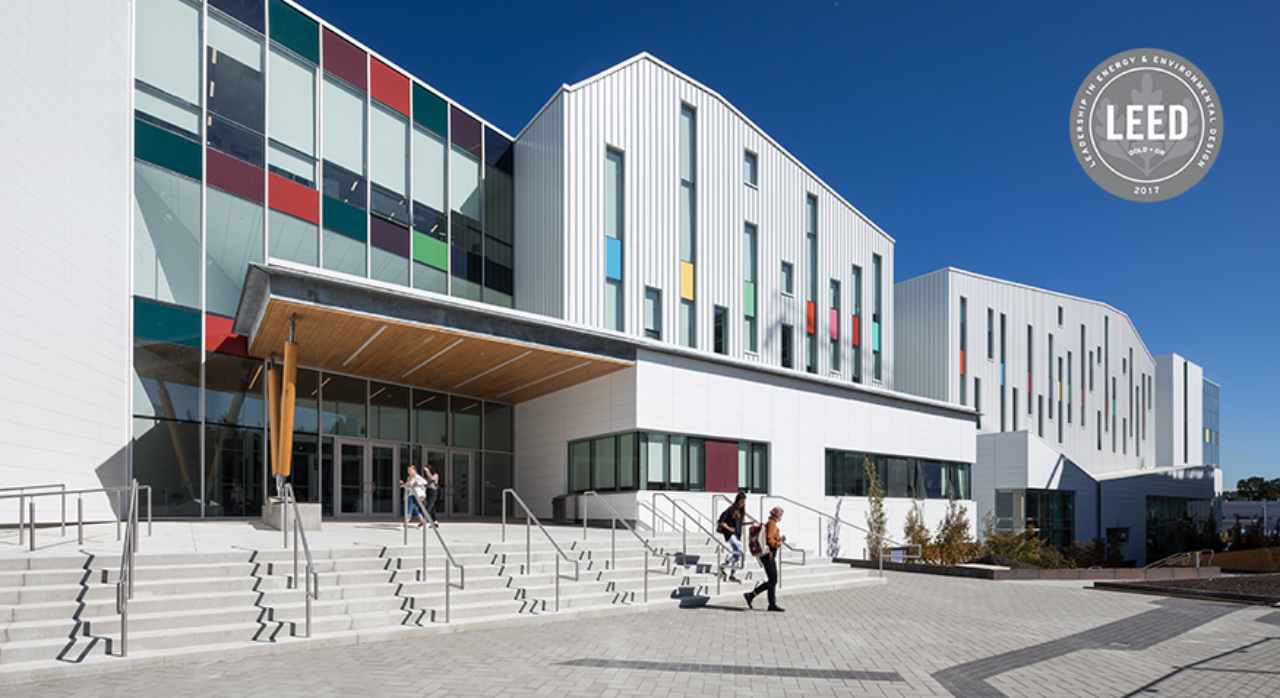 Posted on May 04, 2018 | Updated August 06, 2019, 9:07AM
The Great Northern Way campus has officially met the Canada Green Building Council's requirements to be LEED certified to the Gold level.
Make sure it's green. This was a common sentiment shared by students, staff and community members during the consultations that took place before plans for our new campus were drafted.
Today we're proud to announce that Emily Carr University's Great Northern Way campus has officially been LEED certified to the Gold level. This means that the building meets the Canada Green Building Council's rigorous set of standards for waste reduction, energy and water conservation, air quality and more.
Designed by Diamond Schmitt Architects, ECU's new campus opened in September 2017. The official project scorecard gives the building the highest possible scores for Innovation in Design, which covers lighting, cleaning, and ongoing waste policy, and Regional Priority, which covers, among other areas, water use and construction waste management.
During the more than 250 meetings that influenced the design of the campus, it became clear that there was a strong desire for sustainability in ECU's new home. Buildings generate up to 35 per cent of all greenhouse gases, 35 per cent of landfill waste comes from construction and demolition activities, and up to 70 per cent of municipal water is consumed in and around buildings.
Leadership in Energy and Environmental Design (LEED) is a rating system that is recognized as the international mark of excellence for green building in over 160 countries. The LEED green building program is the pre-eminent program for the design, construction, maintenance and operation of high-performance green buildings. Since 2002, LEED Canada has led to a remarkable impact on the environment, saving more than 12.8 billion litres of water and recycling more than 1.6 million tonnes of construction waste.
LEED registered projects are registered by a project team to show their intention to earn certification. Once the project is completed, it is submitted to the CaGBC who works with reviewers to certify the project and determine the level. As of April 20, 2018, ECU's Great Northern Way campus is LEED certified to the Gold level.
You can come by and see the building first hand with a tour by lead architect Ana Maria Llanos on Sunday, May 13, presented as part of Vancouver Design Week, and during THE SHOW, which opens this Saturday and runs until May 20.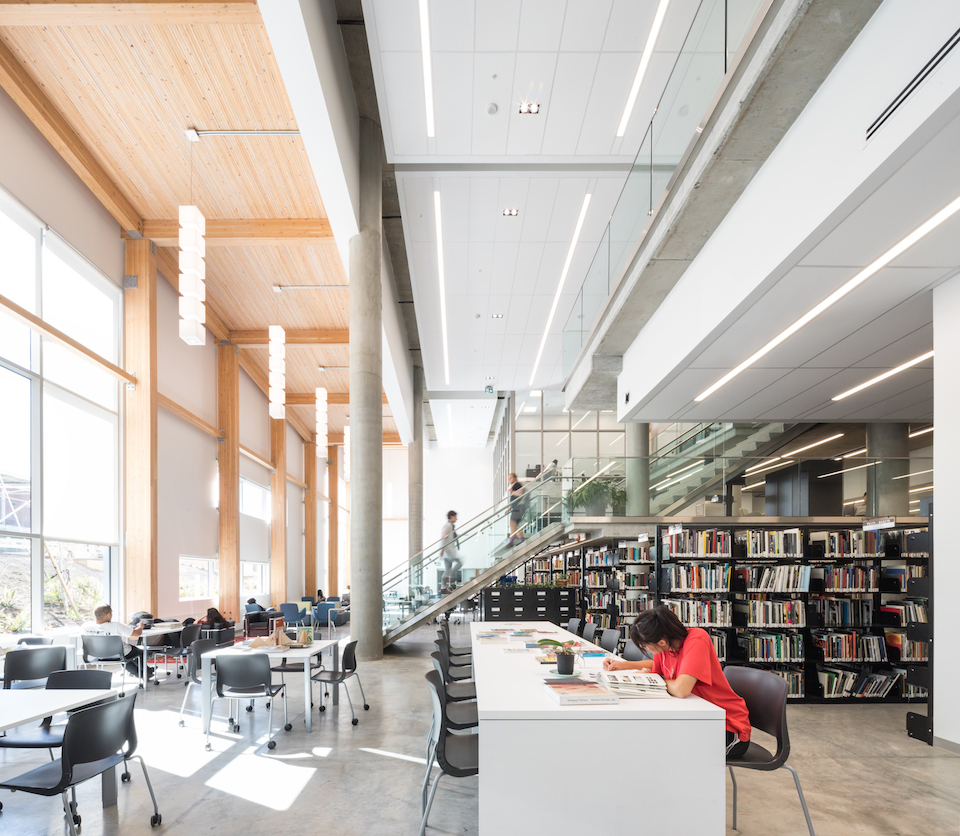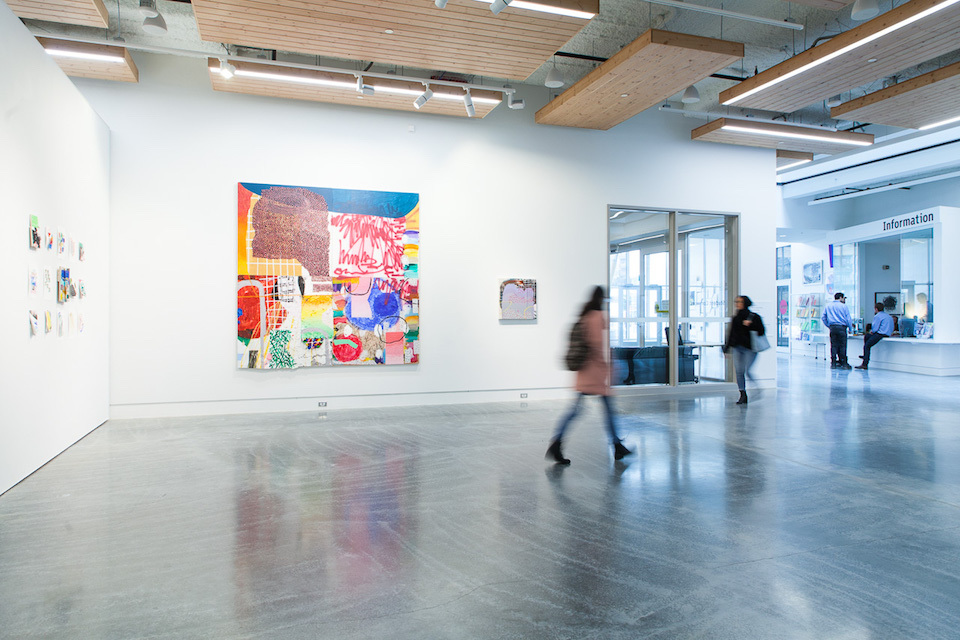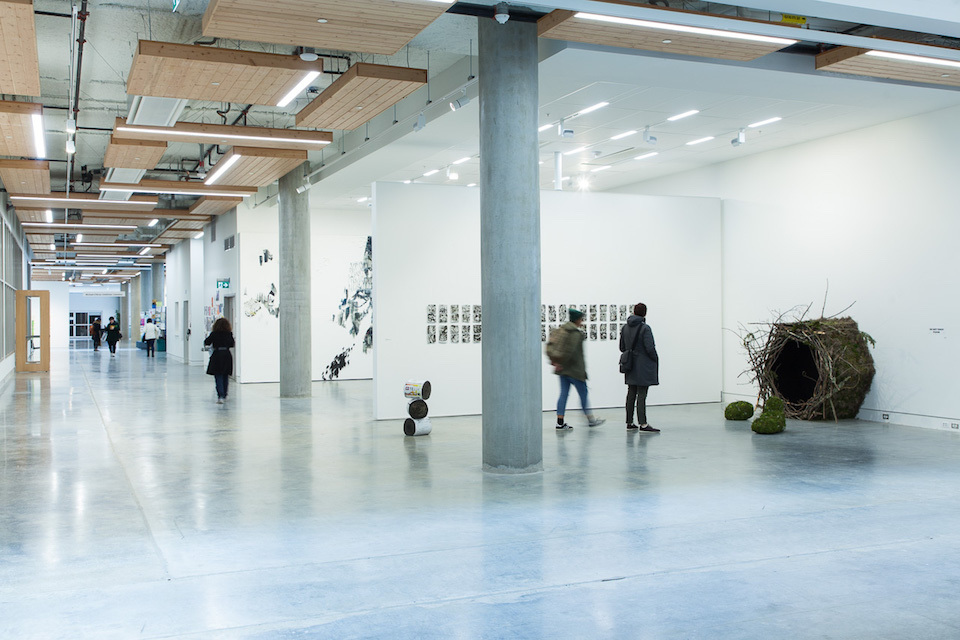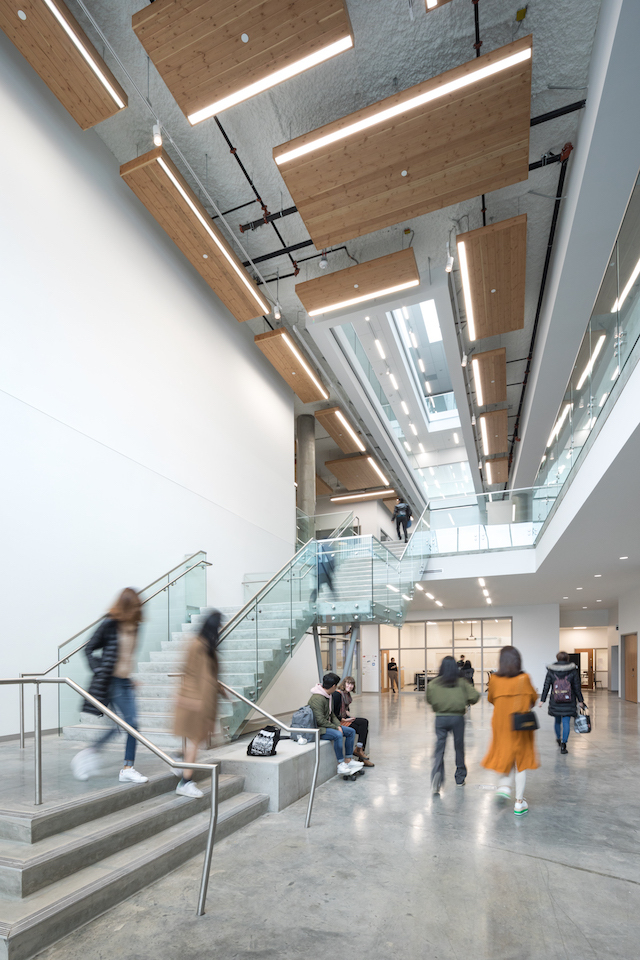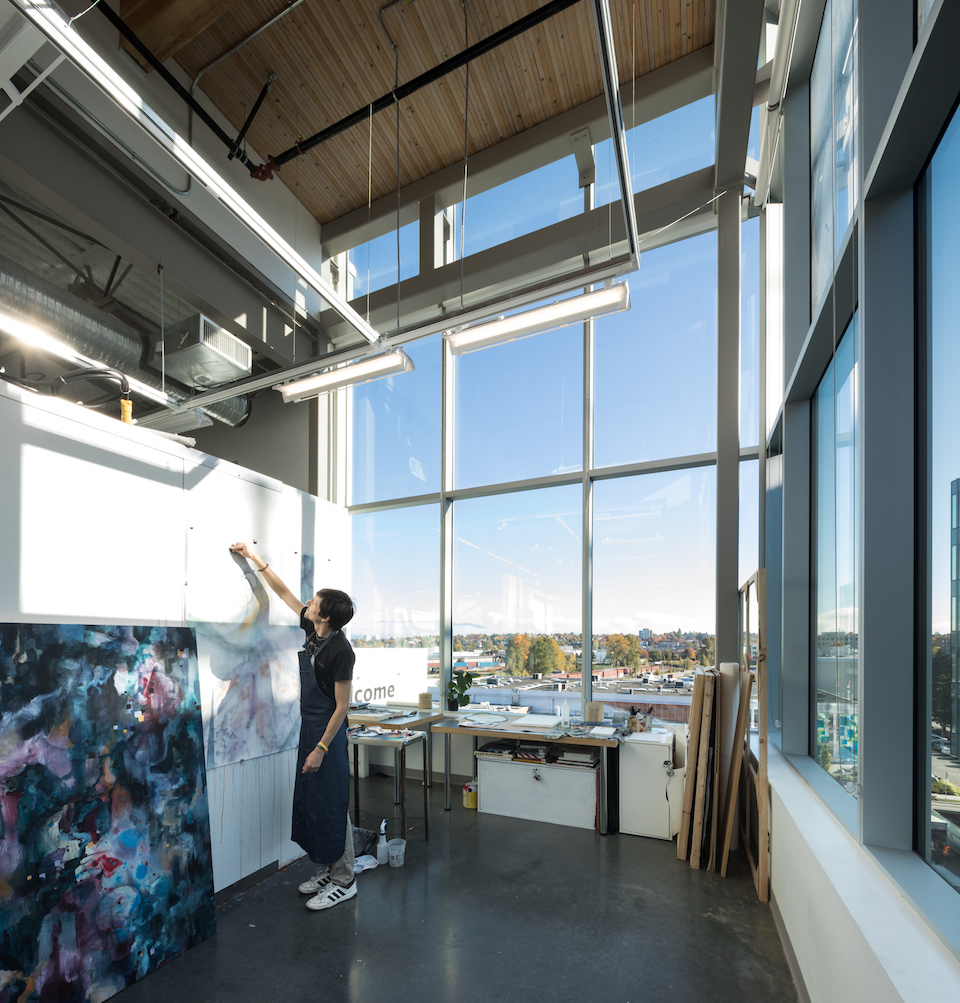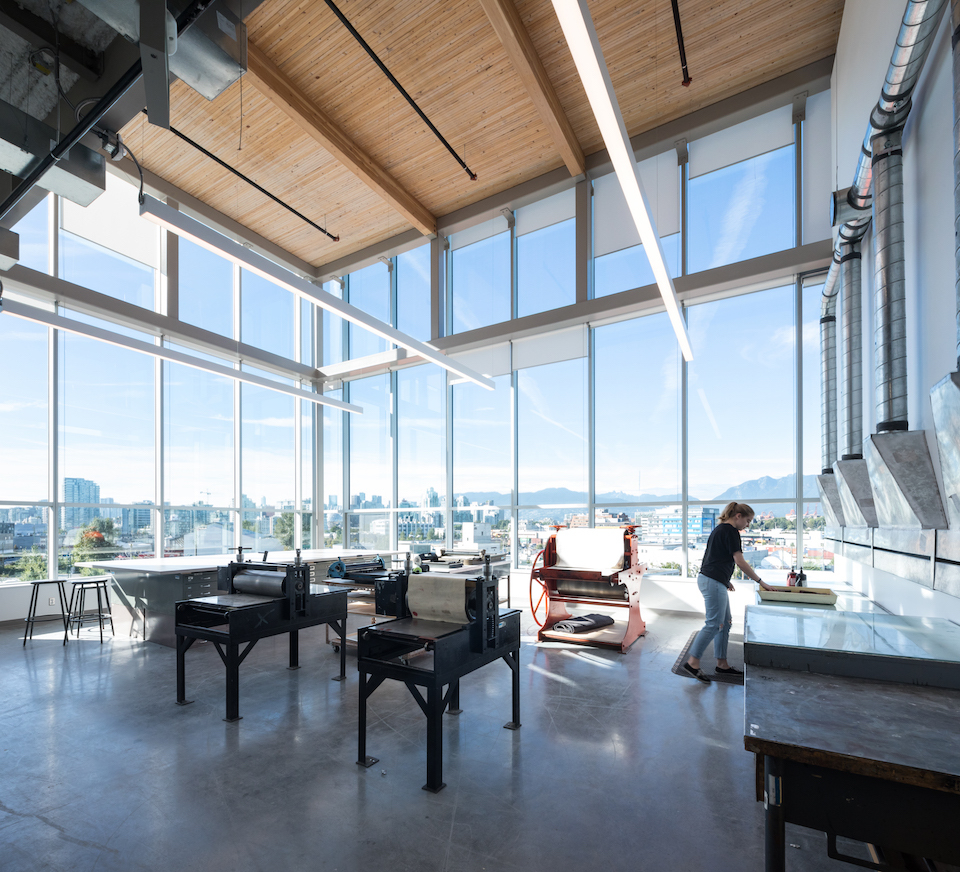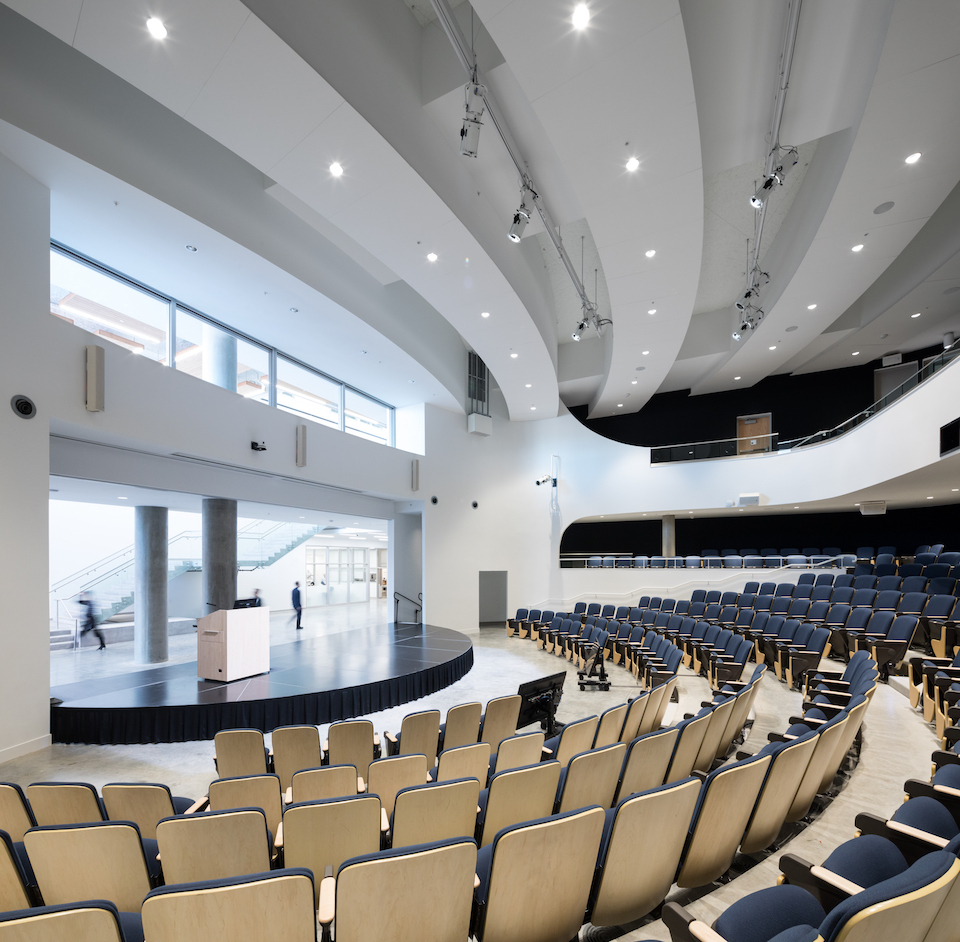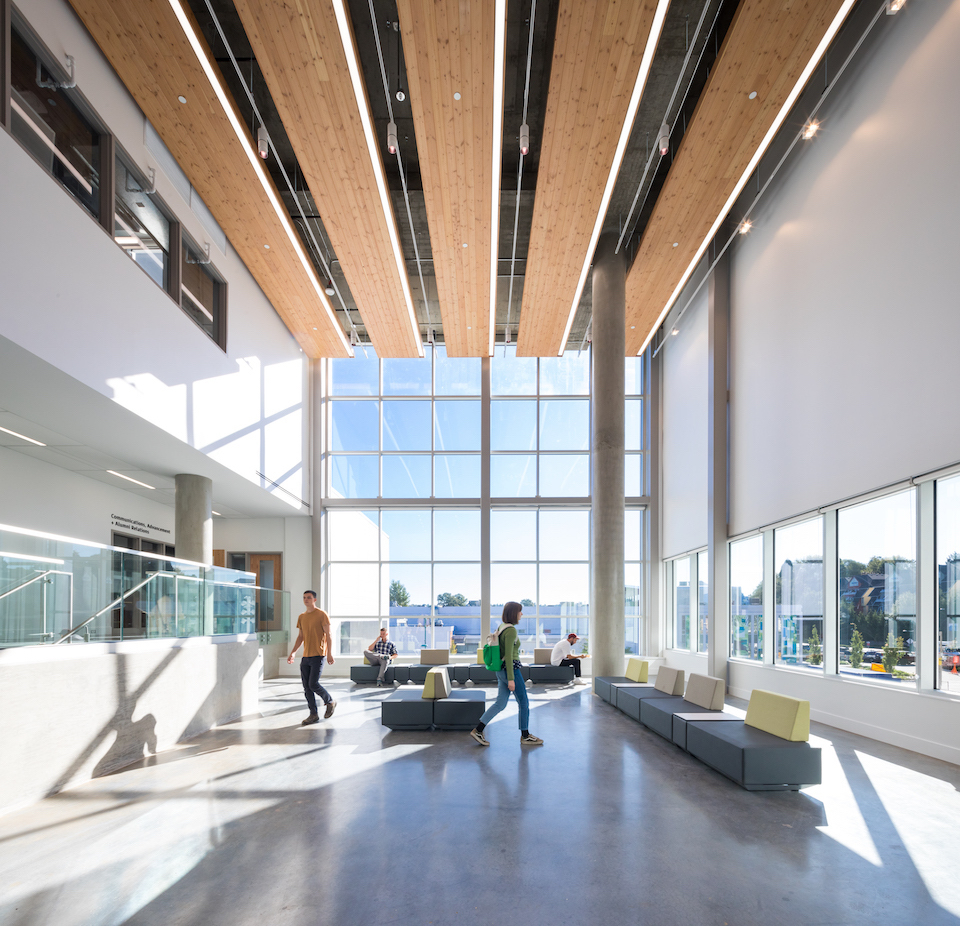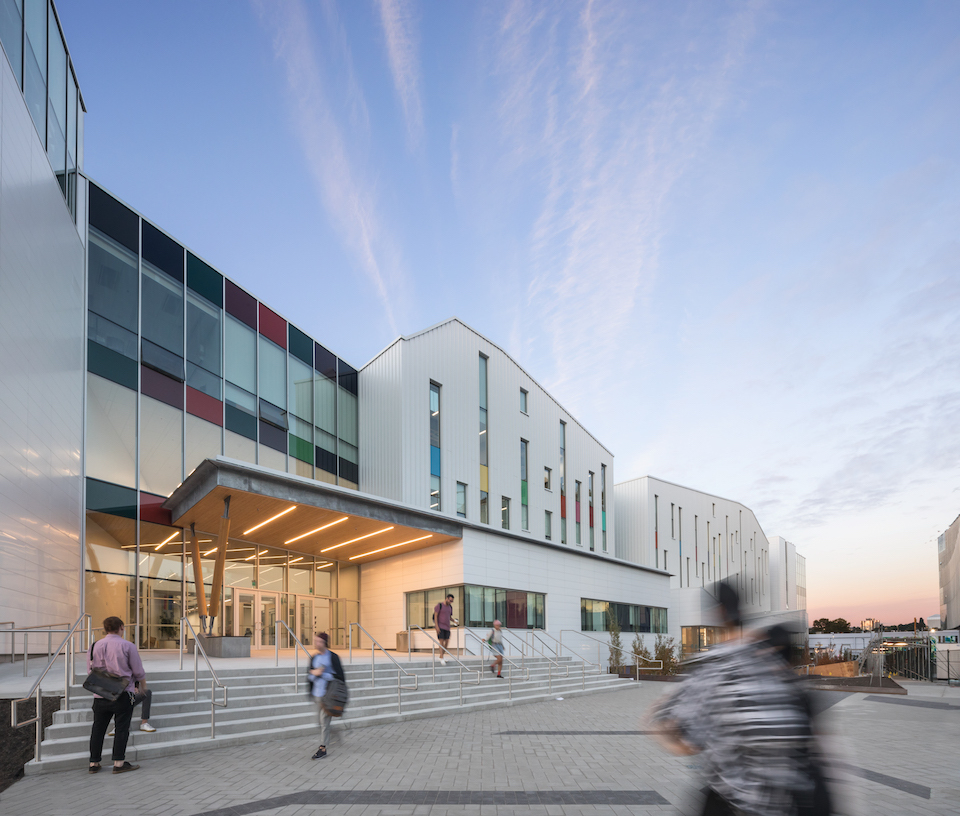 Photo Credits:
1, 5, 6, 7, 8, 9, 10: Ema Peter Photography
2, 3, 4: John Lee Images