Gillian Siddall: Emily Carr's New Jazz Singing President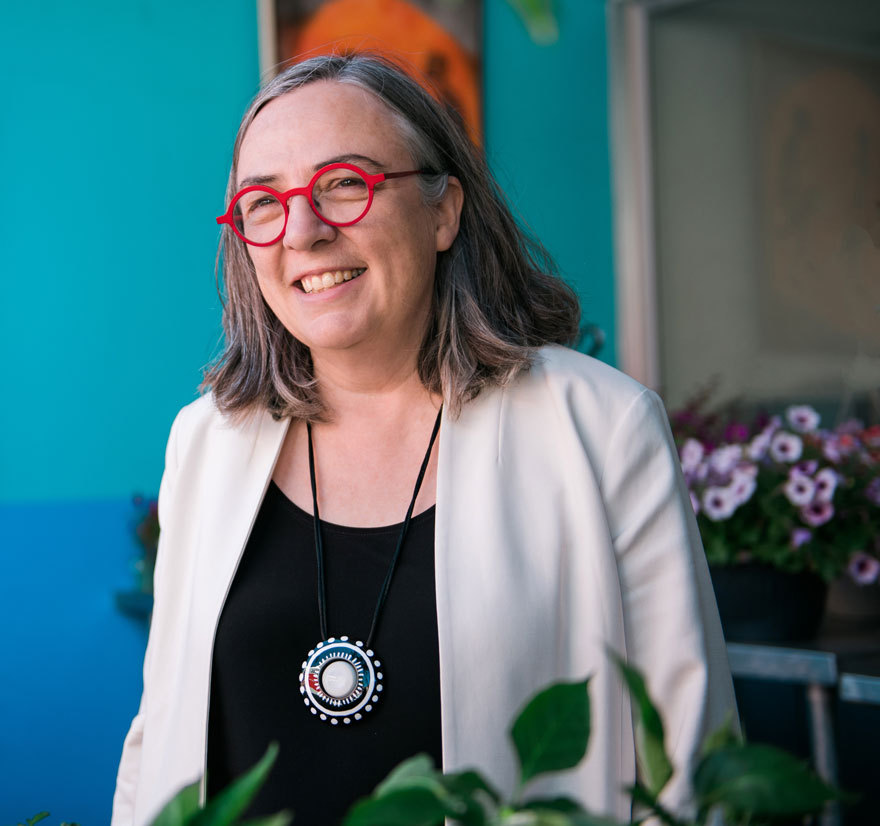 Posted on June 25, 2018 | Updated August 06, 2019, 9:07am
Get to know Gillian Siddall, ECU's new President + Vice Chancellor.
Though she has had a long career as an academic and leader in higher education, Gillian Siddall's most enduring passion is as a jazz vocalist. "I started the Guelph Jazz Festival in the 90's when I was teaching as a sessional lecturer at the University of Guelph," she recalls. "It was an amazing experience, a small group of us in Guelph who thought it would be cool to start a jazz festival."

After landing her first tenure-track position at Lakehead University in Thunder Bay, Siddall had to step back from the festival, now in its 24th year. "But it's still going strong. It's a huge success, so that's a great feeling."
Her musical interests also permeate her studies — though her PhD is in English, Siddall's scholarship explores musical improvisation, in literary and other contexts. Her most recent publication, Negotiated Moments: Improvisation, Sound, and Subjectivity, examines how subjectivity is formed and expressed through the act of improv.

It's a field of study that informs her collaborative and consultative approach as a leader. "Good improvisation requires listening well to the others with whom you're making music, or whatever it is you're doing, and working together to make something sound amazing. So it's not one person leading, it's really people working together."
After 18 years at Lakehead, including six years as Dean of the Faculty of Social Sciences and Humanities, she joined OCAD University as interim Provost, then Provost and Vice-President, Academic. Her career doesn't leave her with as many opportunities to perform these days, though she did find time to record a forthcoming album with Newfoundland pianist Bill Brennan. She also sings at home, accompanied on piano by her partner Laurel Forshaw, a PhD candidate in the University of Toronto Music Education program.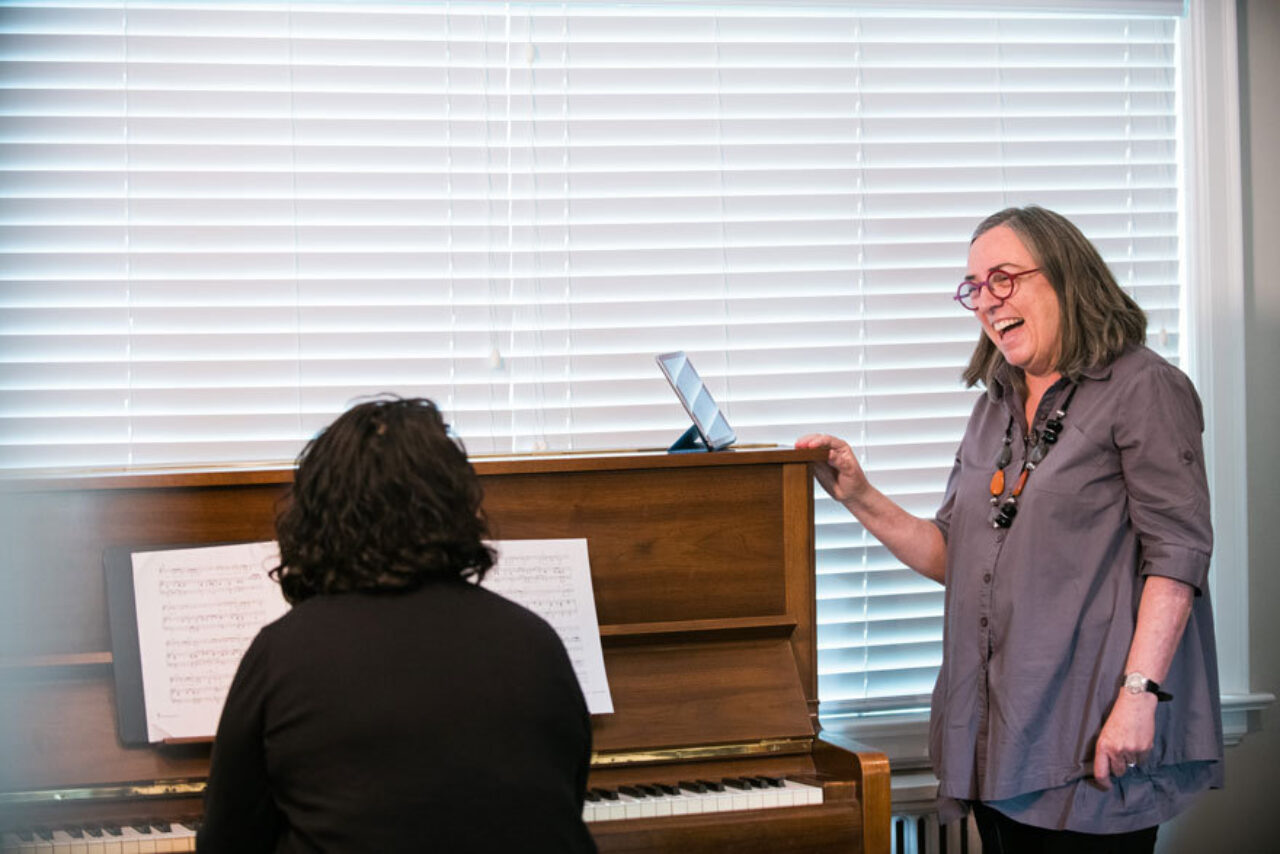 While her creative pursuits are musical rather than visual, Siddall's jazz practice creates common ground with artists and designers. "Having that same creative background, that same commitment to making, to creating, to thinking about knowledge in a different way," she explains. "There's a really strong bond there."

"What I love most about working at an art and design university is being surrounded by artists and designers at all stages of their careers," says Siddall, who is excited to step into her new role as President and Vice-Chancellor of Emily Carr University of Art + Design. "It's a fabulous university, it's got this great new space, it's got fabulous people working at it. And I welcome the opportunity to work with the people at Emily Carr … to help advance the priorities that they've already identified around decolonization, transdisciplinary learning and research."
She is eager to build relationships on the ground and help the Emily Carr community accomplish their goals, saying, "I will support the work of faculty and staff in as many ways as I can, as President. Getting to know what their needs are, what their hopes are, what their challenges are, and looking at things that can be changed quickly on the ground to address those."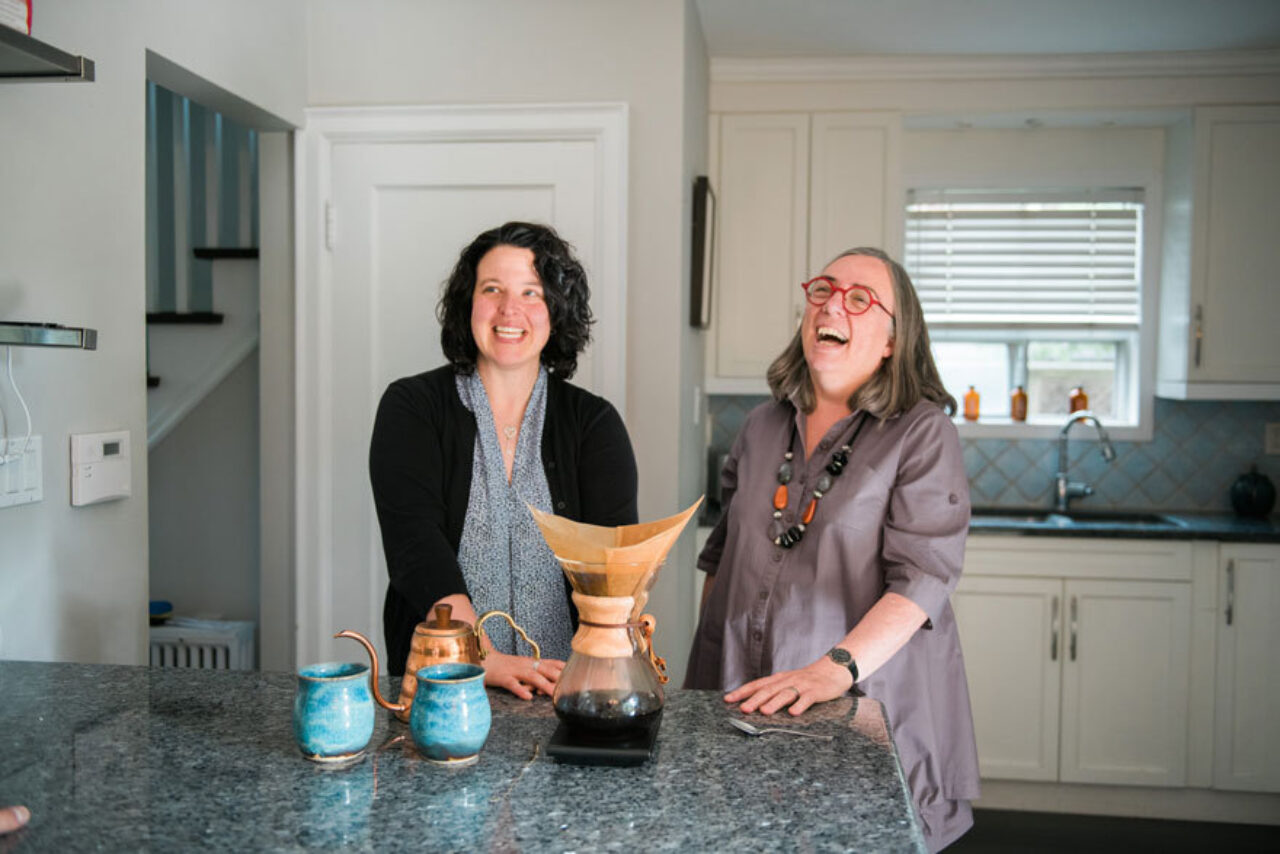 She also appreciates that her new office puts her right in the centre of campus life. "I love that as a President, I can leave my office and walk around, and hang out with students and see what they're working on, and talk to faculty, and really get to know the community, I hope very quickly."

Accompanied by Laurel and their dog Malcolm, Siddall is also looking forward to settling into a new home on the West Coast. "I actually can't quite believe that I'll see mountains every day and be so close to the ocean." A coffee enthusiast, she welcomes suggestions from the Emily Carr community on where to find the best espresso in her new city.