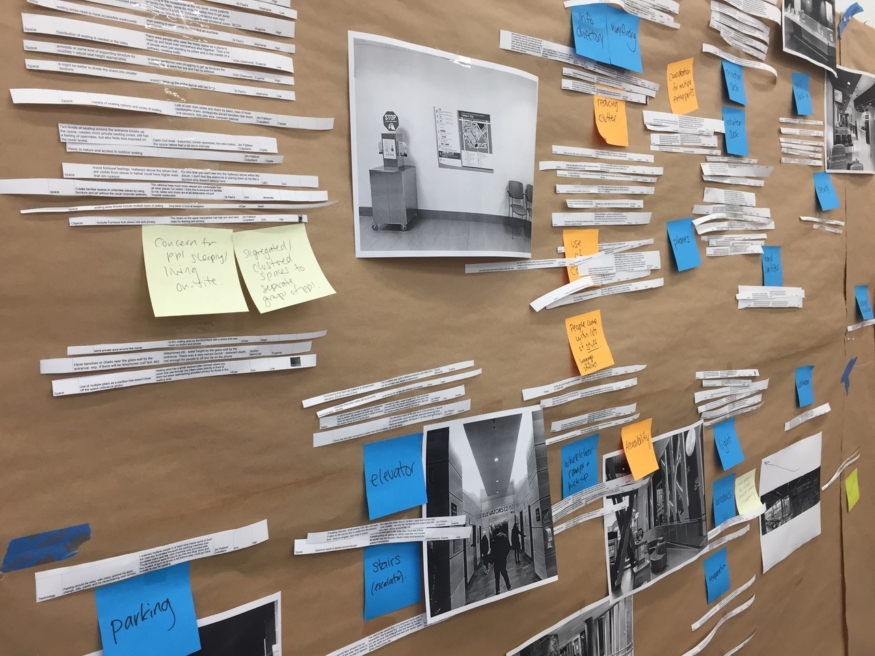 Health Design Lab Partners with St. Paul's Hospital Redevelopment Team
Posted on January 15, 2018 | Emily Carr Stories
Emily Carr's Health Design Lab (HDL) is currently working with the St. Paul's Hospital Redevelopment Team to reimagine the future of healthcare and the way healthcare services are delivered to optimize the patient, visitor and staff experience.
One of the projects underway, entitled The First Five, is an exploration of the patient/visitor experience upon entry into the new hospital with a focus on the first five minutes, the first five user needs and the first five actions. The project will take into consideration questions such as:

What will the emotional state of people be like as they enter the facility, and how can this be considered in the design of the space and services delivered?
How should people be greeted upon arrival?
What information needs to be at hand immediately?
Where can technology be used to enable a more efficient experience, and where is a more personal touch needed?
What kind of feeling do we wish to create for people entering the space?
How can we create an entrance space that is empathetic, human-centred and supportive?
As the first step, the HDL Team visited existing hospitals and facilities across the lower mainland and utilized the AEIOU framework (Activity, Environment, Interaction, Object and User) to gather preliminary information and insights about the entrance experiences of these facilities. The synthesized findings of these observations informed a set of personas and co-design activities specific to the St. Paul's Redevelopment Project and the local community.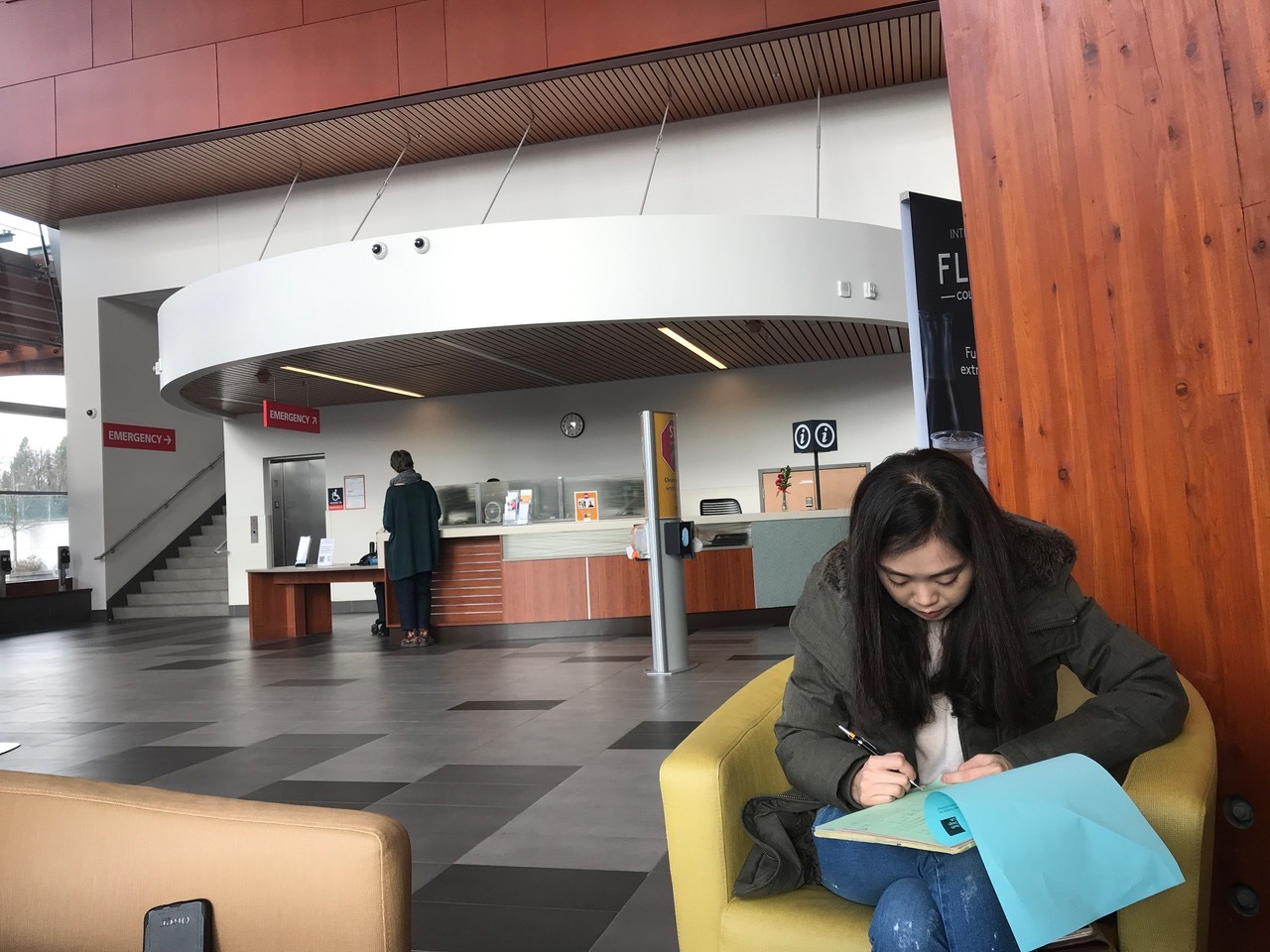 In February, the HDL team will be facilitating these activities in a series of co-design workshops to gain ideas and insights from past patients and the general public. The first workshop will take place in a 3rd year Design course at Emily Carr, followed by two community workshops February 24 + 26.

Through this participatory co-design process and engagement with the community, this project will result in a series of ideas and suggestions for the St. Paul's Redevelopment Team and the future architectural team that will help to inform the design of the new hospital entrance experience. This will include consideration of reception and check-in kiosks, communication through signage and media walls, seating and play areas, hand hygiene promotion and visual/graphic elements as forms of positive engagement and wayfinding.
"Our team has been working to develop creative strategies and co-design toolkits to enable workshop participants to generate ideas for the new hospital space that will be empathetic and human-centred."
Volunteer Opportunity
Have you or your family received care at the current St. Paul's Hospital and have interest in participating in a workshop to explore and consider the patient and visitor experience upon entry into the new St. Paul's? Join us for an interactive workshop that will help to create a series of ideas and recommendations to inform future designs.