Interested in Attending Emily Carr? Meet Us at National Portfolio Day!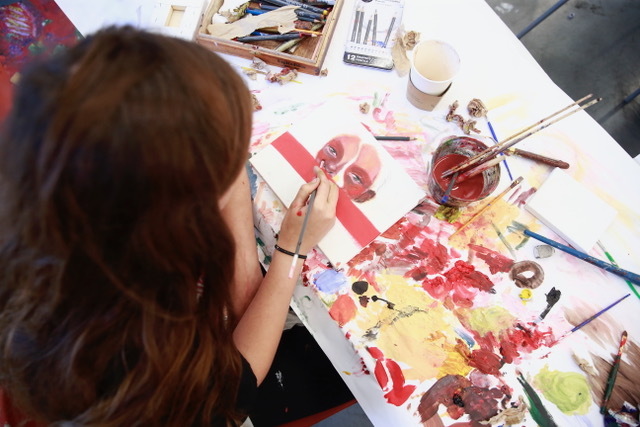 Posted on October 29, 2018 | Updated August 06, 2019, 9:07AM
Get your portfolio critiqued and strengthen your application!
Everyone who applies to Emily Carr University submits a portfolio of their best and most recent work. Your portfolio is a key consideration for admission.
Prospective students who want to strengthen their application to Emily Carr can connect with us at an upcoming National Portfolio Day event. You'll have the opportunity to share your portfolio with an admissions representative and receive feedback. You'll also receive information about the application process and student life at Emily Carr.
Where are events taking place?
We'll be at the following upcoming NPD events. The first two are only for prospective graduate students.
Each event page includes a link to register or RSVP.
Note that this year's Vancouver National Portfolio Day is taking place at Kwantlen Polytechnic University. We are also hosting an info session on November 30 at our campus where you can explore the campus, meet with staff and ask questions. Portfolio reviews will only be offered at the event on December 1.
What to bring
A range of finished pieces that demonstrate the different techniques, materials and subjects that your work explores. Don't worry about presentation; we're interested in seeing the work.
A sketchbook or journal to show your creative process, if you keep one. You may also choose to bring works in progress.
Warm outerwear and/or an umbrella, in case you need to wait in line.
What to expect
National Portfolio events are busy. Expect that you might have to wait to speak with an Emily Carr representative. (Have a book or podcast on hand!) Arriving early is recommended.

No admissions decisions will be made at this event; it's purely an opportunity for you to receive feedback.
---
For more information about the National Portfolio Day Association, visit their website.